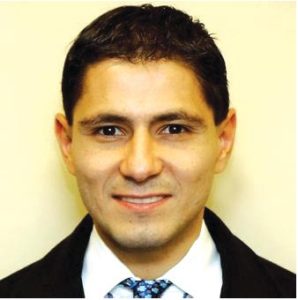 The ICMEC (International Centre for Missing and Exploited Children), Microsoft and the Interpol (International police force) have joined hands to help fight online child abuse in India. This could be done only by strengthening the law enforcement agencies. "Law enforcement agencies in many parts of the world lack expertise, knowledge and resources to investigate and prosecute cases relating to cyber crime.
We must understand thatit's a funding issue. We believe that training law enforcement agencies should be the first step to combat cyber crime," concurs   Guillermo Galarza abizaid, Senior Program Manager, ICMEC (International Centre for Missing and Exploited Children), in an interview to eGov. lt. richard W. broWn of New Jersey State Police also expressed his views"

Q With the world going hi-tech and peoples' lives becoming increasingly Internet-dependent, several online scams and swindling have been reported. How does one actually help oneself protect from various online crimes?
A The Internet is a great resource, but just like anything else, one should be on the lookout for anything to extraordinary such as unknown e-mails, online solicitations and other similar requests asking for personal data. These types of scams have been on the rise. As a result, several financial and government institutions have taken a proactive approach to ensure that their costumers are safe. For instance, some institutions use secure web browsers and encrypted sites.
In addition, one should take a proactive approach by educating yourself on the risks online. For instance, never give your personal information online i.e. name, address, identity card or credit card information. Never respond to online offers that request personal information. Report anything to your financial institutions or law enforcing agencies that you feel doubtful.
Quite understandably, law enforcement agencies are currently ill-prepared to   handle the onslaught of cyber crimes. The situation is that most state and local police departments either don't have the expertise or equipment to prosecute cyber crimes or suffer from fear psychosis when it comes to handling computers. What steps need to be taken to sensitise the law enforcement agencies? What role is ICMEC in partnership with Microsoft going to play in this regard?
You are correct. Law enforcement agencies in many parts of the world lack expertise, knowledge and resources to investigate and prosecute cyber crimes cases. We must understand that it's a funding issue. We believe that training for law enforcement agencies should be the first step to combat cyber crime.
In 2003, Microsoft, ICMEC and Interpol developed a 4-day basic investigative course to provide law enforcement agencies all over the world with the basic tools and techniques to investigate online cyber crimes. This training focuses on computer facilitated crimes against children. Both investigators and prosecutors should be trained. Just last year we incorporated  a one day segment to the training where we bring prosecutors from different parts of the  world to share their expertise in areas of common defences, hurdles and issues in court, besides recent trends.
We are looking into the possibility of adding a portable computer lab. This way officers are actually working with the computers hands-on. Since 2003, over 1900 law enforcement officers from 96 countries have participated in 23 trainings. We are already committed to 8 additional trainings this year.
The difficulties of fighting cyber crime are quite obvious. Computer forensic experts are either unavailable or too few in numbers. Besides, there is always a possibility of fouling up of computer evidence due to lack of proper training. The fear of altering the hard drives is always there in the process of extracting the pictures of child porn or fragments of email related to identity theft thereby  making evidence inadmissible in a court of law. What are the possible safeguards?
Advances in technology have afforded law enforcement agencies the opportunity to ensure  that proper forensically trained specialists will be able to handle computer evidence in a   manner that is defendable in courts of law. The technology and the opportunities exist to formteams that are competent in computer evidence seizure and examination. The term "expert" is synonymous with proper certification training and experience and should not be confused with the simply obtaining the tools of the trade. The challenge for law enforcement is in the allocation of budget resources and the management of same to effectively balance the new needs of the department. In order to properly address the computer forensic needs of the department it may be necessary to reallocate existing resources. Tools such as workload assessments and allocation studies within the department should point to the new need to focus new resources in the area of computer evidence examination seizure and examination. The department's safeguards are within reach and directly proportionate to the dedication of resources they have allocated to the identified need.

Trafficking in children remains unabated the worldover because of the fact that children are vulnerable to physical attack. The recent serial killings in Noida, Chennai and Hyderabad amply highlight this gruesome reality. Online pornography has become an industry and paedophile stalking becoming rampant. Internet is being blatantly misused for the exploitation of children. What kind of integrated approach is being evolved to address the tackling of the victimisation of children and their being lured into crimes? In what manner is the Internet going to be guarded from being used to harm children in this manner?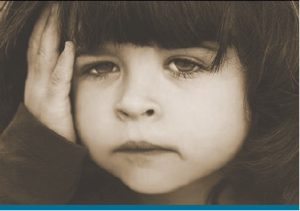 By joining efforts with companies like Microsoft, AOL and others we are creating PA (Public Awareness) safety campaigns campaigns containing public announcements with prevention information such as 8 rules for safety and other similar guides. There are several approaches to prevent child victimization. However, the best approach is by talking and educating our children on the dangers and risk of the Internet. Prevention and Awareness is the key. In my opinion, nothing is more impactful than educating children.
According to reports, Indian corporate and government websites have been attacked or defaced more than 780 times between February 2000 and December 2002. Besides, in India we do not have IT-savvy lawyers and judges. Although cyber crime cells have been set up in major cities. Doesn't this seem contradictory vis-à-vis setting up of cyber crime cells and inadequate IT-savvy lawyers and judges? How is this issue going to be addressed? What would be the nature of training being jointly organised by ICMEC, Interpol and Microsoft?
The bottom line is that it is not just the Indian and government websites that are being attacked. It's a worldwide issue and we need to address this at every single level of government, including judges, law enforcement and policy makers. You don't need to be and IT-savy to understand the nature of the crime. Computers are just the tools, criminals are the same. Law enforcement training is the first step to combat these types of crimes. These  trainings are not only about learning investigative techniques. The networking that takes place among officers is crucial especially when the investigator has a case with multiple jurisdictions and countries.

eGov India currently has the largest pool of techies in the world. Unemployment factor is   another area of major concern. Today, the number of job seekers stands at 27 million. 74% are in rural areas and 60% are educated. The problem of unemployment is quite   understandably linked to cyber crime. How is this root cause going to be addressed? Has ICMEC devised any programme pertaining this? No, we don't have any programs to address this issue. This needs to be addressed by other world organisations.

Follow and connect with us on Facebook, Twitter, LinkedIn, Elets video