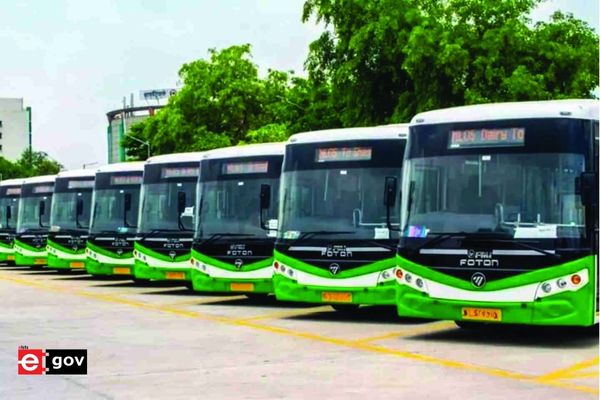 Delhi Metro Rail Corporation (DMRC) will soon begin transferring a fleet of 100 feeder e-buses to the Delhi government transportation agency in April. These buses are currently operating on six lines throughout the Capital, and their primary purpose is last-mile connectivity.
In December 2022, the Delhi cabinet made the decision to operate the 100 e-buses of the Delhi Metro and to add 380 more buses by 2023 on routes that link various neighbourhoods to Metro stops.

The transit division will now operate these buses through the Delhi Integrated Multi-Modal Transit System (DIMTS). All of these feeder buses must be run by the transportation agency on a per-kilometre basis, which means the drivers are compensated based on the distance they travel.