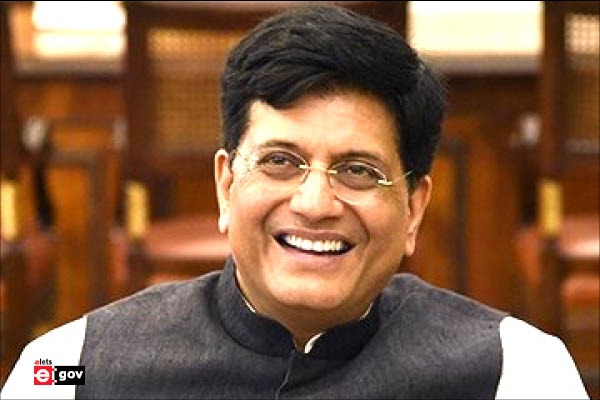 Union Minister for Commerce and Industry, Consumer Affairs, Food and Public Distribution and Textiles, Piyush Goyal today said that the Government today thinks like a startup, relentlessly focusing on newer and better ideas and striving to saturate them throughout the country to improve efficiency, effectiveness, productivity, transparency and integrity of systems and processes. He was addressing the gathering after distributing the National Startup Awards 2022 in New Delhi today. The Minister congratulated all the winners and expressed hope that the Award would inspire them to further expand their horizons.
Applauding the Prime Minister, Shri Narendra Modi as being both a generator and incubator of brilliant innovations to address the challenges that we as a nation face, Shri Goyal said that under his visionary leadership, the idea of startup India had taken root throughout the length and breadth of the nation.

Also Read | Piyush Goyal in US, discussion held over investment opportunities & bilateral trade relations
The Minister observed that many more innovative ideas and initiatives must be nurtured to ensure that the nation grew at a much faster pace than ever before in the Amrit Kaal and to meet the aspirations of a young India. He said that the initiatives taken by the government under the leadership of the Prime Minister in the last few years, were timely and had been successful in building the foundation for a powerful, resurgent India, a nation recognized as an emerging growth story, set to drive global growth.
Mr. Goyal noted that the Prime Minister placed great focus on speed, skill and scale in the execution of projects. Citing the example of Digital India Mission launched in 2015, he said that early on, the Prime Minister had recognized that unless Digital India was taken to the remotest corners of the country, the vision of equitable development wouldn't become a reality. Initiatives like Digital India, 4G and now 5G rollout, broadband connectivity in villages drove the growth of this highly technology dependent startup ecosystem, especially in small towns and in remote parts of the nation, he opined.
The Minister said that the government came up with highly impactful innovations like COWIN app, One Nation, One Ration Card (ONORC), PM GatiShakti National Master Plan, UPI which has powered so many startups and unicorns, Open Network for Digital Commerce (ONDC) which will democratise e-Commerce and save millions of mom and pop stores across the country and JAM Trinity that ensured that the truly deserving received assistance from the government directly, ushering in honesty, integrity and transparency in entire system.