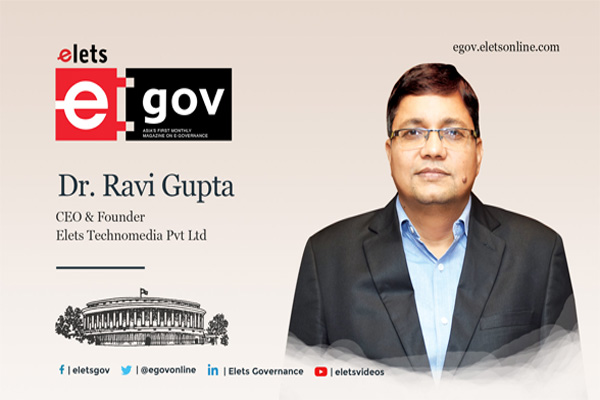 There is always a new beginning and learning in the versatile knowledge- sharing domain that I have been a part of for over two decades now. Every occasion, every gathering across cities and segments is a chance to know more and discover what's new in the ever-evolving world of technology. Moving forward with a vision and mission to facilitate knowledge-exchange platforms to capture the forward journey of eGovernance in the country, it was an enlightening experience to understand the advancements made in Karnataka and Uttar Pradesh in the fields of governance and education.
At the Future Ready Bharat Digital Governance Summit in Karnataka, it was heartening to hear how the digitalisation of processes in the Police Department has helped enhance the efficiency of police personnel. In Uttar Pradesh, deliberations pointed out how digital initiatives and technology has helped education garner wider access and also reduce costs. Also, education using modern technology like Augmented Reality, Virtual Reality, and Artificial Intelligence has made learning more collaborative and engaging.

There are various other initiatives that captured my mind and gave pointed insights into the marvelous progress made by the country driven & transformed by technology. Tech-driven innovations have been transforming ecosystems and in this edition of eGov magazine, we bring to you excerpts and insights form the thought leaders and policymakers from across the country sharing their technology driven initiatives that are helping the nation evolve. Learn from the leaders and their efforts for creating a Future Ready Bharat that is armed with all the right skills and environment to become a global leader.
Hope you enjoy reading this special edition!