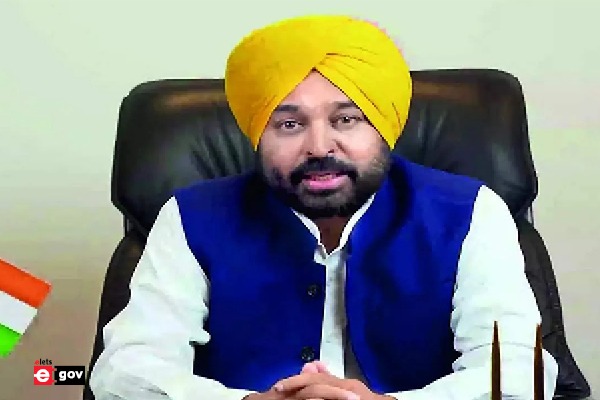 With a view to providing hassle-free citizen-centric services, the Government of Punjab is introducing significant reforms in its citizen service delivery system through e-governance-related initiatives.
Ensuring the commitment of the government to the people of Punjab, the Governance Reforms Minister, Gurmeet Singh Meet Hayer reviewed operations of the Governance Reforms Department and also took note of the various ongoing projects being run by the Department on behalf of the State Government. The Minister lauded the Department's work and advised the officials to adhere to the timelines and extend high-quality service delivery to the people of Punjab.
The Principal Secretary, Governance Reforms, Tejveer Singh apprised the Punjab Cabinet Minister that it is a key service department of the State Government focused on implementing e-Governance and information technology (IT) sectors related projects. The Governance Reforms Department of the Punjab Government is running various projects under the aegis of its implementation agency, PSeGS like E-office, e-Sewa, GePNIC, Online Admission portal, PAWAN, PGRS, RTI Portal, Sewa Kendras, State Data Centre, Unified Helpline number 1100 and others.
The Minister also reviewed other projects including Mobile Apps, State Data Policy, Whatsapp helpline on corruption, and others. Further, it was informed that the department is providing technical assistance to various other departments.
Also Read | Punjab: Urban area residents to get corruption-free and time-bound services, says Urban Development Minister
Hayer asked the Governance Reforms Department to work in close coordination with other departments to usher in reforms in terms of functioning and services. "There will be a zero-tolerance policy in case any citizen gets harassed in Sewa Kendras and strict action shall be taken against service operator companies of Sewa Kendras," he said.
The Minister added, "All the departments should start working on the e-office as mandated by Chief Minister Bhagwant Singh Mann." He also asked the department to explore the possibility of doorstep delivery of services. The Government Reforms Department is given the mandate to promote the usage of state-of-art technologies like artificial intelligence, the internet of things, machine learning, and others to bring a positive transformation in terms of government functioning.
Hayer also paid a visit to the State Data Center to understand its workings and importance.
In February this year, the 'mSeva' initiative of Punjab Municipal Infrastructure Development Company (PMIDC), Chandigarh was awarded in the gold category for 'Excellence in Government Process Re-engineering for Digital Transformation' for 2020-21 by the Ministry of Personnel, Public Grievances & Pensions, and Department of Administrative Reforms & Public Grievances, Government of India.
The national e-Governance awards are presented annually for recognition and promotion of excellence in implementing e-governance initiatives, thereby encouraging innovations in successful e-governance solutions.
Also Read | Punjab cabinet approves 600 units of free power to every household
The e-Governance initiatives in Punjab improved streamlining the collection of property taxes, water and sewerage bills, as well as other civic services of the urban local bodies (ULBs).
The digital project, which is currently in use by all 167 urban local governments in Punjab at various levels, has been adopted by as many as 10 other states and the Union Territory of Jammu and Kashmir.
Uttar Pradesh (731 urban local bodies), Odisha (114 urban local bodies), Bihar (141 urban local bodies), Haryana (89 urban local bodies), Meghalaya (11 urban local bodies), Sikkim (7 urban local bodies), Mizoram (23 urban local bodies), Manipur (27 urban local bodies), Arunachal Pradesh (19 urban local bodies), Tamil Nadu (142 urban local bodies), and Union Territory of Jammu and Kashmir are other states that have adopted or are in the process to adopt Punjab's digital model (142 urban local bodies).