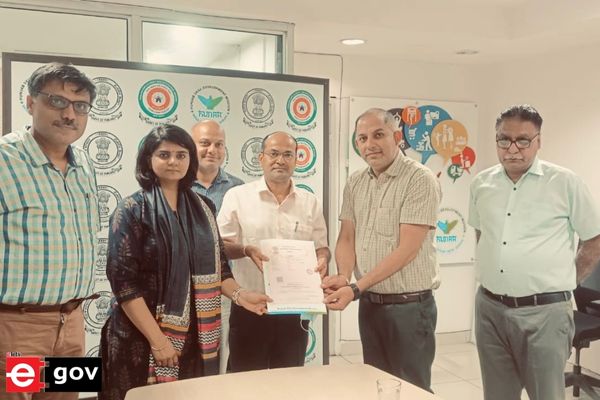 In order to give a boost to the employment scenario in Punjab and to enhance the availability of job opportunities for the youth of Punjab, a Memorandum of Understanding (MoU) was signed on Friday between the Department of Employment Generation, Skill Development & Training, Punjab (DEGSDT) and Window Technologies Private Limited, Kolkata, in Punjab Skill Development Mission Office.
The MoU was signed by Deepti Uppal, Director, DEGSDT, Punjab and Nitin Minocha, Director, Window Technologies Private Limited, in the presence of Kumar Rahul, Secretary, DEGSDT, Punjab; Rajesh Tripathi, Additional Director, DEGSDT and Ajit Mishra, Project Manager, Window Technologies Private Limited.
On the occasion, Kumar Rahul emphasised that the Department is determined to cater the manpower requirements of the industry, by providing them the skilled youth from Punjab.
Deepti Uppal informed that under this MoU, in the next 11 months, the company will recruit 6000 workforce from Punjab. The requisite candidates will be mobilised by DEGSDT, Punjab. She further said that the Department is leaving no stone unturned for facilitating employment opportunities to the youth of Punjab. She further informed that more MoUs will be signed with other companies in the near future.