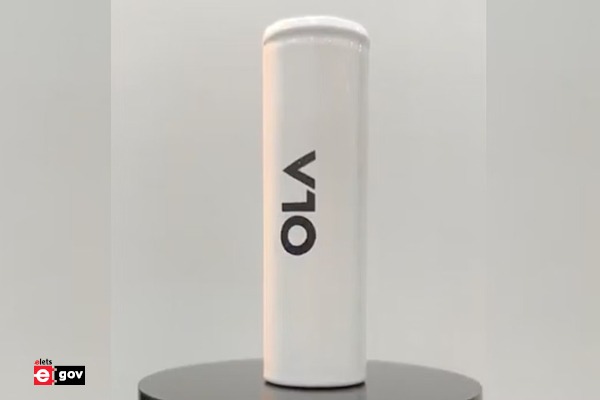 Ola Electric, India's electric two-wheeler manufacturer, is all set to mass-produce the lithium-ion NMC 2170 cell at its Chennai-based Gigafactory by the year 2023.
Bhavish Aggarwal, Founder, and CEO, Ola Electric took to Twitter to announce this plan yesterday. This has come as the company plans to expand its cell technology game and thus, reduce the dependence on imports for EV manufacturing.
Recently, Ola Electric was allocated 20GWh capacity under the ACC PLI scheme by the Government of India for developing advanced cells in the country.
"A cell is the heart of the EV revolution," according to Bhavish Aggarwal.
He further stated that "Ola is building the world's most advanced cell research center that will enable us to scale and innovate faster, and build the most advanced and affordable EV products in the world with speed."
Also Read | Nitin Gadkari says India can be the largest electric car exporter by 2025
Aggarwal further emphasised that the first indigenously manufactured Li-ion cell is just the beginning of the company's cell technology plan.
He merely mentioned the necessity of having its own technology to scale quickly and innovate.
"Having a robust local EV ecosystem is important for India to become a global EV hub," Aggarwal added.
Ola Electric stated that it is dedicated to investing in core R&D, to develop locally advanced cell technologies, strengthen manufacturing capabilities, and establish an integrated centre for Ola Electric cars.
The company stated that using particular chemistry and materials allows the cell to store more energy in a given space while also improving its overall life cycle.
The company further stated that it would hire 500 PhDs and engineers and is actively seeking top cell R&D expertise worldwide.
Currently, Ola is mainly concerned with the creation of cells in the local environment. Last year, Ola Electric launched its first electric car, and the company has since built the largest two-wheeler production plant in the world there.
To quicken the shift to electric mobility, it is constructing a strong roadmap of electric vehicles. The company is now working on creating its first electric four-wheeler as well.
Also Read | Bangalore Electricity Supply Company Limited plans to set up 140 EV chargers by 2022-end
Despite several claims regarding the company's slowed sales, it continued to maintain that it is on track to exceed $1 Bn (around INR 7,800 Cr) in revenue by the end of 2022.
In the meantime, Ola Electric had already declared that it had surpassed INR 500 Cr in revenue in the first two months of FY 2022-23 without disclosing the total number of automobiles sold during the two months.
Demand for electric two-wheeler brands has surged, according to market share data published in June 2022 by The Federation of Automobile Dealers Associations (FADA).