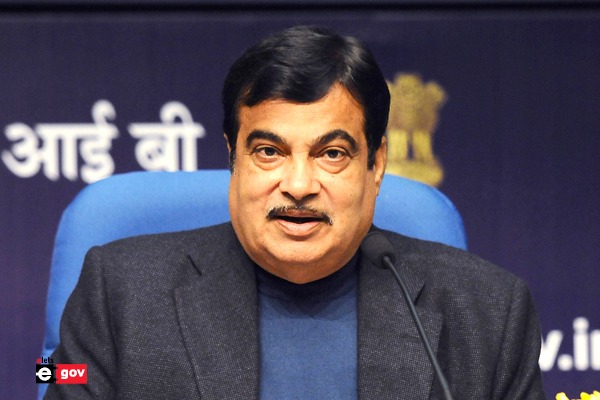 Bestowing his strong confidence on the Indian EV manufacturers of the country, Union Minister of Road Transport and Highways, Nitin Gadkari has said India has the potential to grab the position of largest electric car exporter by the end of 2025.
Gadkari seems to be more ambitious when it comes to the domestic EV manufacturing industry. He has a strong belief in the country's EV ecosystem to achieve the largest electric car exporter rank in the next four years.
Gadkari made this remark while speaking on Tesla's demands of selling cars as CBUs at lower tax rates after importing from its production facility in China. It is here to be noted that Tesla has already discarded its plans to start a manufacturing plant in India owing to the country's stringent policy and regulations.
Gadkari also said that by the end of 2025, India can become the largest electric car manufacturer in the world. Thereby, becoming the largest electric car exporter is also achievable for the Minister.
Also Read | Nitin Gadkari inaugurates & lays foundation stones of 15 National Highway projects in Bihar
However, the Minister is aware of the present condition that the EV industry is going through and said achieving such status is not an overnight process. He said, the industry needs to undertake a thorough need-analysis of the sector and come up with solutions to resolve the pertinent issues. These to support various related businesses and the automotive industry as well.
Against importing EVs from China
Attending an event of Society of Automotive Engineers (SAE) India, he said, the government is not in favour of car makers who are willing to sell EVs in India after importing those from China. On the contrary, he said Indian car designers and engineers are skilled enough to come up with world-class electric vehicles.
Indirectly taking a dig at Tesla, the Minister made his and the country's intention clear. Tesla CEO Elon Musk in May 2022, said in a tweet that the company will not be building a manufacturing plant in a country where it is not allowed to sell and service cars. This tweet came when a good number of Indian states including Karnataka, Tamil Nadu among others made a request to Tesla to come and set up a plant in their states. On this Tesla CEO urged the Indian government to lower import duties for its CBU-imported cars. The request was, however, declined by the Indian Government.
However, Tesla's refusal is a blessing in disguise for Indian electric car manufacturers. As experts keeping a track of this industry feel, Tesla not coming to India with a plant can encourage the domestic electric car makers to make world-class electric car designs. The favorurable Indian government policies to set up the required EV infrastructure is another supporting factor for them.
For example, Tata Nexon EV has become the country's highest-selling electric vehicle in a very short period. Further big players in the automotive industry like Mahindra are also coming up with 'Born Electric' concepts to be launched on August 15th.
Tata Nexon EV catching fire
Yet all's not well in the Indian EV industry. After a series of e-scooters fire incidents, a Tata Nexon EV caught fire in Mumbai, Maharashtra last night. The incident is widely shared on social media platforms. And Ola's Bhavish Aggarwal too tweeted his response saying, "EV fires will happen. Happens in all global products too. EV fires are much less frequent than ICE fires." His tweet came in the background of several Ola escooters fire incidents.