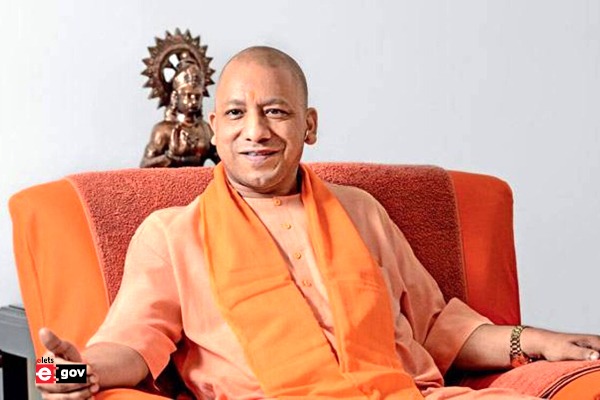 In a major bureaucratic reshuffle, Chief Minister Yogi Adityanath-led Government of Uttar Pradesh transferred 21 IAS officers including District Magistrates (DMs) of Lucknow, Kanpur, Gorakhpur, and 6 other districts.
Presently, serving as the DM of Kanpur, Neha Sharma has been transferred and appointed as Director, Local Bodies. Visakh G has been named DM of Kanpur. Apart from this, the District Magistrates of Ballia, Aligarh, Basti, Jalaun, Etawah, Firozabad, and Gorakhpur have also been reshuffled.
According to reports, the incumbent DM of Lucknow, Abhishek Prakash has been transferred and posted as Secretary, Industrial Developmemt. Meanwhile, Suryapal Gangwar has been appointed as the new DM of Lucknow. Gangwar is currently serving as the DM of Firozabad.
Besides the abovementioned officers, Krishna Karunesh has been given the charge of DM, Gorakhpur and Vijay Kiran Anand has been assigned the additional charges of Director General, School Education, and in-charge of Kumbh Mela Prayagraj.
Further, Anamika Singh has been appointed as Secretary, Women Welfare and Bhawani Singh has been named Managing Director (MD), Madhyanchal Vidyut Vitran Nigam. Anupam Shukla will be taking over the post of Special Secretary, Energy meanwhile, Seelam Sai will take over the charge of Chief Development Officer (CDO), Jaunpur.
Selva Kumari J has been assigned the charge of Commissioner, Bareilly and Soumya Aggarwal has been made DM, Ballia.
As per the government orders, Inder Vikram Singh has been posted as DM, Aligarh; Priyanka Niranjan as DM, Basti; Chandni Singh as DM, Jalaun; Avnish Kumar Rai as DM, Etawah; and Shruti Singh as Secretary, Medical. Also, Ravi Ranjan has been named DM, Firozabad and Shakuntala Gautam will take over the charge of Labor Commissioner, Kanpur. R. Ramesh Kumar has been given the post of Principal Secretary, Silk; and Rakesh Kumar Singh II will be assuming the additional charge of Vice-Chairman, Ghaziabad Development Authority.