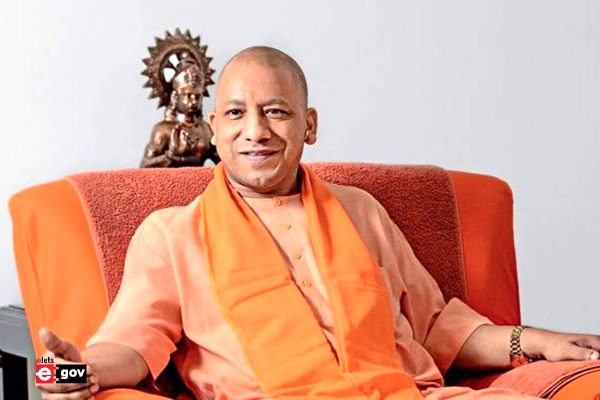 Uttar Pradesh Chief Minister Yogi Adityanath has directed the Department of Handloom and Textiles to work towards making Uttar Pradesh a 'Global Textile Hub' as the state has immense potential in this sector.
The Department has set the target of an estimated investment of Rs 7500 crore and the creation of 5 lakh jobs and self-employment opportunities in the next five years in this sector. According to estimates, about 70 employment opportunities are created with an investment of Rs 1 crore in the textile industry.
CM Yogi has also directed authorities to form a new policy on operating power loom units from solar energy.
Meanwhile, the department in its presentation to the Yogi 2.0 Cabinet on its plans for the future revealed that the process for setting up of 115 export-oriented textile units at the cost of Rs 3000 crore at the proposed Apparel Park in Noida will start in June while the foundation stone of the park will be laid in July this year. Commercial production at the park is expected to begin in September 2025.
Besides, the Department aims at establishing five new apparel and textile parks in public, private partnership (PPP) mode by September 2026. The Department is expected to identify the land for setting up the parks and issue tender documents by September 2023.
The Department also seeks to build handloom clusters under the National Handloom Development Programme/MSE CDP Scheme and commission as many as 80 projects by February 2027. Furthermore, the Department has set the target of bringing the new Textile Policy 2022 by June this year and attracting investments worth Rs 1000 crore in five years.
Similarly, the Department is likely to sign memoranda of understanding with Amazon and Flipcart in six months to boost the sale of weavers' products as part of the e-commerce portal plan and also provide the weavers with the required training for uploading details of their produce on the portal in two years.
It is noteworthy that the Uttar Pradesh Government achieved several feats in the last five years in the handloom and textile sector. The Government set up 110 new textile units at the cost of Rs 1498 crore, providing direct employment to 10,000 people. The Yogi Government also organised advanced training for 9500 weavers under Samarth Scheme and provided employment for 20,000.
The Government also provided rebates worth Rs 24.27 crore and Rs 1,091.22 crore in electricity charges to altogether 61,672 handlooms and 4,31,339 power loom, weavers.