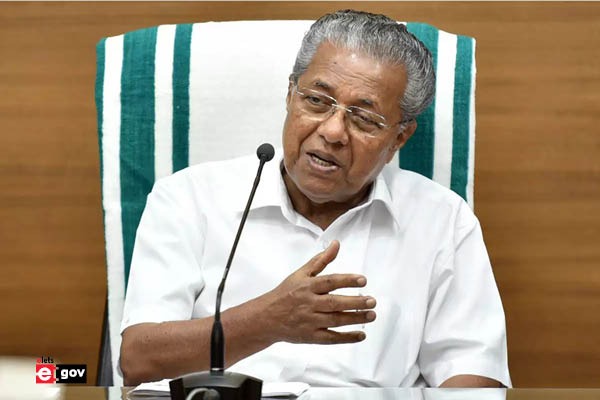 In a recent move to realign the administrative lineup of the State, the Government of Kerala has issued orders to transfer and post orders as many as eight IAS officers.
1. Sarada Muraleedharan (IAS 1990-Batch) has been given the additional charges of "Urban Waste to Energy Programme" and "Kerala Solid Waste Management Project (KSWMP)" that are presently held by the Additional Chief Secretary (ACS), Electronics and Information Technology (IT) Department. Currently, Muraleedharan is working as ACS, Local Self Government (Urban & Rural) Departments.
2. Bishwanath Sinha (IAS 1992-Batch), serving as ACS, Electronics and IT has been assigned the additional charges of ACS, Planning and Economic Affairs and Member Secretary, Kerala State Planning Board. He will also continue to hold the existing additional charges.
3. K R Jyothilal (IAS 1993-Batch) gets the additional charge of the General Administration Department. Jyothilal, presently serving as the Principal Secretary of the Transport Department will continue to hold the existing additional charge.
4. M Sivasankar (IAS 1995-Batch), Principal Secretary, Sports and Youth Affairs Department has been given the additional charges of Animal Husbandry, Dairy Development and Cultural Affairs (Zoo) Departments.
5. K S Srinivas (IAS 1997-Batch) has been called back to home cadre from on central deputation and appointed as Principal Secretary, Fisheries Department.
6. Tinku Biswal (IAS 1997-Batch) has been appointed the post of Principal Secretary, Food & Civil Supplies and Consumer Affairs Department. However, Biswal will continue to hold the additional charges of Principal Secretary, Ports Department.
Also Read: Chhattisgarh Govt transfers 6 IAS officers
7. Ajit Kumar (IAS 2006-Batch) has been called back to hoe cadre from central deputation and given the ost of Secretary, Public Works Department.
8. Priyanka G (IAS 2007-Batch) has been assigned the charge of the Director, Woman and Child Development Department.