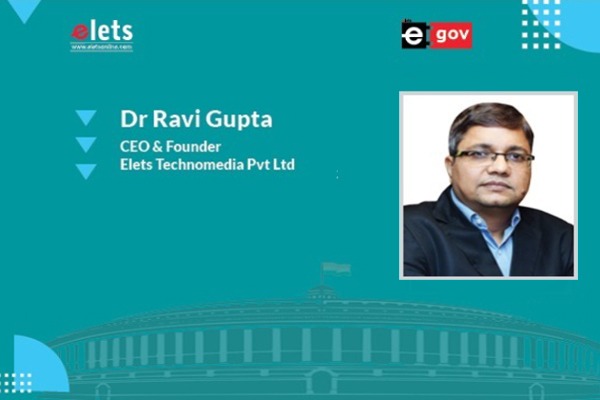 From persistent extreme weather events to melting glaciers, our planet is changing before our eyes. With ecosystems and communities swiftly being devastated globally by environmental threats, the situation is grim. The effects of climate change are becoming increasingly visible.
The number of disasters has gone up by a factor of five over the 50- year period, driven by climate change, says a report by the World Meteorological Organisation (WMO). Global sea-level rise has accelerated to a new high in 2021, with continued ocean warming and ocean acidification. According to a report by Intergovernmental Panel on Climate Change (IPCC), global warming is likely to reach 1.5°C between 2030 and 2052 if it continues to increase at the current rate.

The need of the hour is to rigorously drive the change we need now – making this planet a more liveable place for us and future generations with sustainable choices. This is not an option, but an imperative that we take environmental threats more seriously to save humanity from mass extinctions, health disasters, and precarious climate-induced disruptions to society.
Over the years, there has been a consistent expansion of policies to move towards healthier, low-carbon societies; and proactive measures to protect the earth. The sustainable approach towards the protection of the earth is gaining currency in key sectors such as tourism, transport, agriculture, et al.
From the Plastic Free India drive to sector-specific programmes such as Swachh Bharat Abhiyan, Namami Gange Programme, Nagar Van Scheme, Mangroves for the Future (MFF), National Wetland Conservation Programme, National E-Mobility Programme, etc, the Government of India is undertaking various initiatives that resonate with its commitment towards saving the planet.
And World Environment Day on 5 June is a call for us to stand up and fulfill our responsibilities towards Mother Earth. Let's pledge to save the planet! This issue of the eGov Magazine, in partnership with the National Institute of Urban Affairs (NIUA), will highlight how India is mitigating the climate crisis, paving the way for a safe & healthy planet. It is a compilation of enriching articles and insightful interviews on the theme from senior policymakers, experts and academia.
Happy reading!