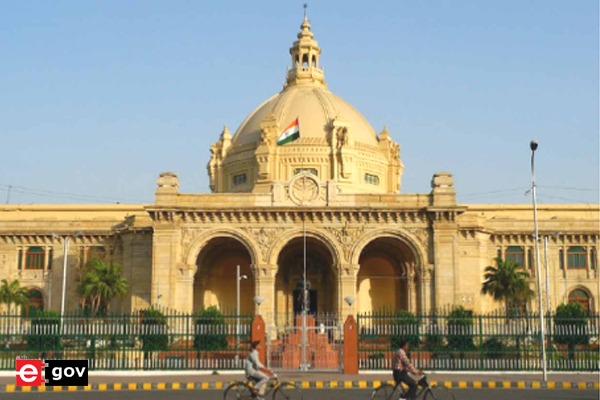 Making governance more digital and also making the proceedings of the assembly sessions transparent, the Uttar Pradesh government has decided that the proceedings of the UP Assembly will now be telecast live on YouTube, Facebook, and other social media accounts of the state government. The project has been titled as E-Vidhan.
According to the information available, E-Vidhan, which is to be introduced for the first time in the state government, is the latest step by the Yogi Adityanath led Uttar Pradesh government towards the digitization of the UP Assembly.
It is said that through E-Vidhan people would be able to track the working of their representatives during the Session. Each MLA will have a designated seat, that will be tracked digitally. According to reports, every MLA will have a designated seat inside the Uttar Pradesh Assembly and they will be able to log in to the session through tablets that were given to them during the first tenure of the Yogi Adityanath government.
It may be recalled that the UP government, during the previous tenure of the Adityanath government, had also trained its legislators on the use of tablets. With the introduction of the news system, steps will be taken to ensure maximum attendance of MLAs in the House.
Also Read | UP Govt to Collaborate with IT Giants to Boost Skill Development Amongst Youth