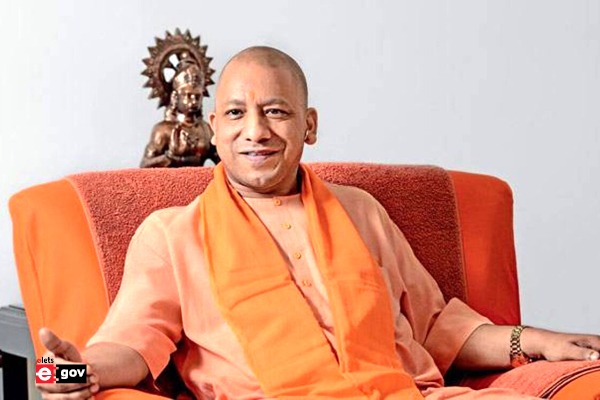 Uttar Pradesh Chief Minister Yogi Adityanath has once again started preparing for a gigantic leap to promote industrial investment in the state. According to official sources, a grand groundbreaking ceremony would be organised in Lucknow within the next 100 days, where major industry representatives will be present.
The event will also target the exercise of bringing industrial investment to the tune of Rs 10 lakh crore to UP. The groundbreaking ceremony to be held within 100 days will also play an important role in expanding this chain of industrial investment in the state. Preparations have started at the top level to organise the groundbreaking ceremony in a grand manner. The industrial investment climate created in UP is likely to pep up further with this mega event.
It is noteworthy that when CM Yogi Adityanath's government came in March 2017, the biggest challenge before the government was to provide employment to the youth. Taking cognizance of this, three days after taking the oath, CM Yogi Adityanath held a meeting with all the principal secretaries and secretaries of the government and discussed the promotion of industrial investment in UP.
In this meeting, the CM had decided to organise the Investors' Summit in Lucknow on February 21 and 22, 2018 along with giving instructions to formulate a new industrial policy. Through this Investors Summit, the CM sought to change the image of Lucknow as well as UP across the country. The government initiative was successful to a large extent and now again on the same lines, preparations are being made to organise a grand groundbreaking ceremony in the state.
Also Read: Projects that will Change the Face of Uttar Pradesh in 2022
In the first term of the Yogi-led UP government, it was a maiden occasion when the country's eminent industrialists participated in the summit on such a grand scale and 1065 MoUs worth Rs 4.65 lakh crore were signed during the summit. In this event, held in the presence of Prime Minister Narendra Modi, for the first time, an MoU was inked in the field of infrastructure in the state. During this summit, the government had prepared a complete roadmap through the policy to promote industrial investment in UP.