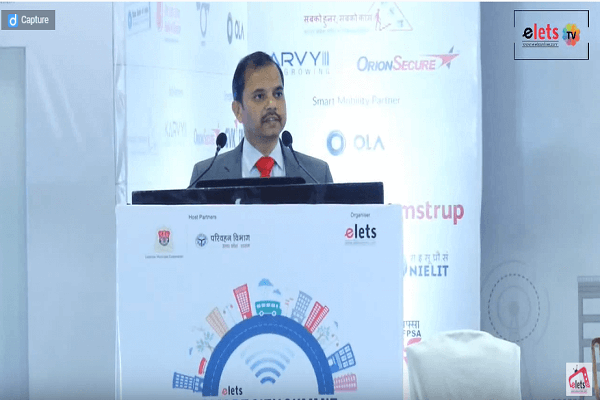 Intelligent power systems equipped with advanced technology is a sustainable alternative to the traditional power infrastructure in use today, deliberated Mrityunjay Kumar Narayan, Joint Secretary, Transmission & IT, Ministry of Power, Government of India, in a chat session themed 'Intelligent Energy for a Sustainable Future' at the Digital Governance Cloud & AI Summit with Navtez Bal, Executive Director Public Sector, Microsoft India.
Narayanan touched on the 'Saubhagya' scheme of the Central government wherein the government plans to provide electricity connections to all the households. He said, "Access was a bit of an issue as many households were not connected. However, in a short span of 15 to 16 months we connected 27.5 million households, it was a noteworthy achievement for the Ministry." Now, it can be said that all the households are connected, he added.
Continuing on the project, he said, "The Ministry is now taking steps to ensure 24×7 qualitative and reliable supply of power." In addition, Narayanan highlighted, "Improving the quality and reliability of power supply is not possible without a massive application of technology. So, we have to use technologies like AI, big data, machine learning, etc. and these play a critical role in improving the quality of the power supply."
Further, he spoke on 'One Nation One Grid' saying that this basically unites the five major regional grids and forms a large synchronous grid. With this in place, there is massive inter regional supply capacity of 1 Lakh MegaWatt (MW) for the entire nation. Also, now the generator need not have to be within a specific state boundary but can be allocated anywhere across the country.
Also Read: UP Road Transport Department Goes Hi Tech: Mrityunjay Kumar Narayan
Adding on he highlighted, "For the grid, stability is most important. The power that is being induced in the system has to be stabilised minute to minute as per the demands. Also, generators are placed at different places far and wide and they are too many in number. This requires load forecasting and this is where AI comes in handy. For this, we have state load dispatch centres and national load dispatch centres and the data from these are tallied for getting the forecast."
Speaking of other ambitious programmes, he said, "We have an ambitious programme to convert conventional meters to smart meters. India is a big country and there will be installation of 250 million smart meters. Also, we are working on the smart grid project. We have sufficient technologies powering the systems as far as generation is concerned. However, the distribution is still somewhere behind.
Concluding the session, Narayanan addressed upskilling of the employees and raising the human capital saying, "Certainly we look forward to building capacity and it is very important. Electricity and technology are enablers of each other and together they enable economic advancements. Also, for new technologies, there is a need to build capacity among the employees for better operations and proper delivery of services.