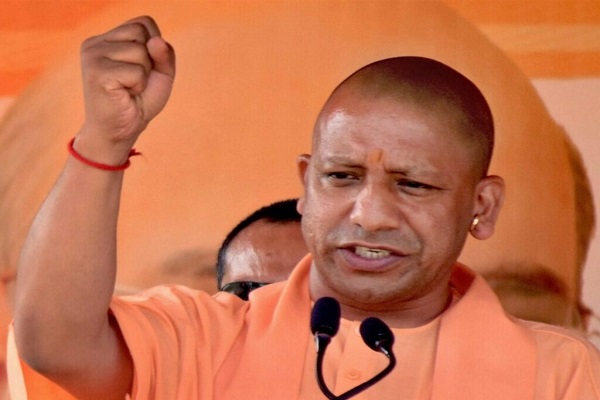 In a significant boost to 'Start In UP' programme under the new Uttar Pradesh Startup Policy-2020, the Policy Implementation Unit (PIU) under the chairmanship of Additional Chief Secretary, Alok Kumar approved marketing assistance to four startups on January 21. Each of the four startups will get Rs 5 lakh as marketing assistance over a period of one year to launch Minimum Viable Product in the market.
The four startups that were granted approval for getting funds, included G systems of Prayagraj, Enray solutions LLP of Ghaziabad, Bhurak Technologies of Saharanpur and Matfusion Weld Pvt Ltd of Lucknow in farming, solar power, face recognition and bio-fuel sectors respectively.
Emphasizing on the importance of support to startups through early-stage funding for maturing their ideas, Alok Kumar said that the objective of facilitation and incentives was to encourage innovators to stimulate commercialization of their inventions and to help in validating 'Proof of Concept'.
He informed that under the new UP Startup Policy-2020, the seed capital is given in the form of Marketing Assistance up to Rs. 5 lakh per startup up to 10 startups per incubator per year to launch the Minimum Viable Product (MVP) in the market.
Under this provision, the seed capital is disbursed in milestone-based instalments, for example, 40 per cent + 30 per cent + 30 per cent in three tranches, the first being advance and remaining two on completing the milestones. On disbursement of the first instalment, startups shall have to commit Key Performance Targets to the PIU on which they will be assessed before releasing the second and the third instalments of the grant.
G Systems has been founded by Ashish Kushwaha of Prayagraj with the idea title of 'Farming for All'. This startup aims to promote smart farming system based on Internet of Things (IoT) with machine learning-based sensors for automated irrigation and other farm-related activities. It has been mentored by GL Bajaj incubator.
Enray solutions LLP founder Rishabh Bhardwaj of Ghaziabad has developed a prototype of water-free automatic solar panel cleaning system to mitigate wastage of drinkable water. The startup has gone through incubation at Technology Business Incubator – KIET, Ghaziabad. Rishabh Bhardwaj said, "We thank UP government for this incentive to our organization. Through this support, we'll be able to work at a greater pace towards our goal and it'll help us contributing to the great cause of Atmanirbhar Bharat."
Also Read: UP Govt aims to establish IT parks in all divisions in collaboration with STPI
Bhurak Technologies of Saharanpur has been founded by Kumar Satyam. The startup has developed a prototype of Artificial Intelligence (AI)-based Face recognition System mainly to ensure the safety of children and women through facial recognition. It has also been guided by Technology Business Incubator – KIET, Ghaziabad.
Matfusion weld Pvt. Ltd. has been registered as Startup at Lucknow by Vivek Kumar. It is working under Amity University Incubator on the concept of converting waste cooking oil into biofuel. It has already entered into a 10-year contract for supplying Biofuels to Indian Oil Corporation. Vivek Kumar said, "We are thankful to UP Government for the support and creating a conducive atmosphere for startups in the state. We plan to generate about 100 jobs within the next financial year."
It may be noted that Startup Policy-2020 is applicable to startups across the sectors and the State government has allowed land allotment to startups and MSMEs under UP Defence & Aerospace Units & Employment Promotion policy as well. The State government aims to create an ecosystem for 10,000 startups with minimum one incubator in each district of the State. So far, 23 incubators have been approved to be set up in the state.
Also Read: Uttar Pradesh's first data centre to come up in Greater Noida
The PIU meeting was held through video link and attended by Managing Director, UP Electronics Corporation (UPLC), Rishirendra Kumar along with the senior officials of nodal agency-UPLC and founders of startups concerned as well as representatives of related incubators.