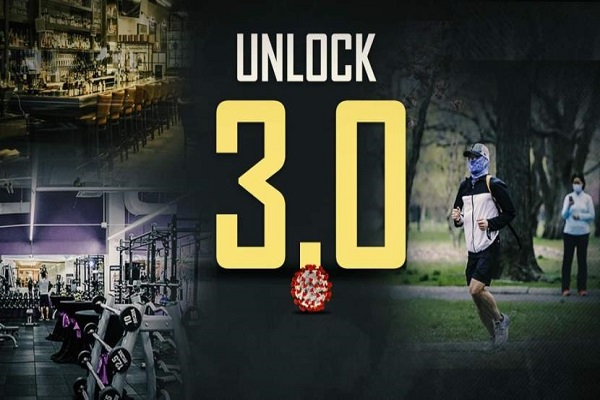 With the approaching Unlock 3 which is to begin from August 1, the Ministry of Home Affairs (MHA) has released a set of guidelines to underline the services which will be allowed to resume functions and what will remain shut amidst the Corona pandemic.
Here is what the guidelines say:
With the discontinuation of night curfew,  the Government of India has allowed gyms to resume functions from August 5.
As per the Centre, the Independence Day program to be held on August 15 will be organised keeping in mind social distancing and other preventive measures like wearing masks will be a mandate.
The MHA guidelines clearly state that the schools, colleges and coaching institutes will remain shut till August 31. The Ministry said that the decision has been taken following extensive discussions with the states and the union territories.
Further, as per the guidelines, international air travel is kept limited to flights operating to serve the Vande Bharat Mission. The government will later come up with a decision on international flights. However, swimming pools, theatres, cinema halls, metro rail, auditoriums, assembly halls will remain shut.
Also Read: NIC strengthening India's e-governance amidst corona crisis  
The lockdown has been extended till August 31 in the containment zones. The relaxations mentioned in the guidelines by the MHA are only applicable to places outside the containment zones.
The guidelines advise people above 65 years of age, those suffering from diseases, pregnant women and children below 10 years to not come out of their homes unless necessary. Wearing masks in public places will stay mandatory as before. Over 50 people will not be allowed at the wedding ceremony. Prohibitions will be continued for the funeral involving more than 20 people.
Also Read: How to make Cities more Resilient post COVID-19
The Unlock-3 will be in effect from August 1. Following the feedback and suggestions from the states and the union territories, the MHA had constituted the guidelines for the Unlock 3.