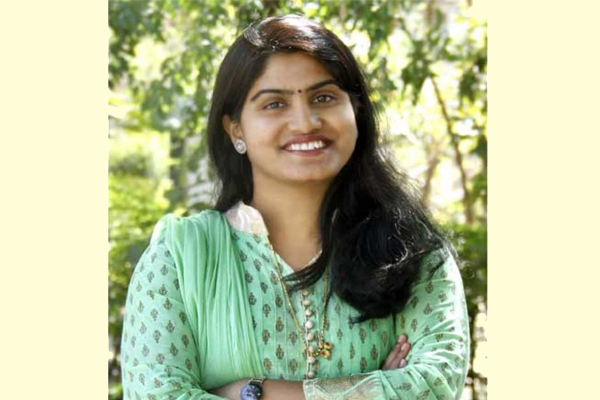 With the onset of COVID-19 outbreak across the country claiming thousands of lives, the district authorities have buckled up their preparations to fight the pandemic and save lives. Enhancing functions, upscaling healthcare facilities, active monitoring and surveillance, increasing testing, and strict implementation of physical distancing are some of the measures adopted by various districts. To know more about measures taken by Osmanabad authorities, Harshal Desai of Elets News Network (ENN) interviewed Deepa Mudhol-Munde, Collector and District Magistrate, Osmanabad, Maharashtra.
With below 40 active cases of COVID-19, Osmanabad has been able to contain the virus to a great extent. Please elaborate on what are the initiatives you have undertaken in the district.
Osmanabad district belongs to the Marathwada region of Maharashtra. Up to date, we had 179 COVID cases, out of 179 cases, 136 had completely recovered and discharged. At present, only 36 cases are active and under supervised treatment. The main strategies that we adopted to tackle the COVID pandemic in our districts focussed a lot on the identification of migratory population, strict implementation in containment zones, special care of co-morbid patients and use of Information, Education and Communication (IEC) in spreading awareness.
Will you please elaborate on these initiatives in brief? 
Identification of migratory population and their enumeration in the village level or ward level register, regular health checkups of all migratory population (suspect) for corona and their isolation in the farmhouse, schools, or in the identified institutional quarantine places at least for fourteen days helped us in mitigation of corona spread.
If we talk about data till June 22, 1,19,018 migratory population have been identified, screened for COVID, and isolated for fourteen days. Out of a total of 179 COVID positive patients, 175 which is 97.76 percent, were from the migratory population. I must tell you that the isolation strategy of the high-risk migratory population made us successful in controlling the community spread to a great extent.
Further, we followed a strict implementation of Containment Zone SOPs. A total of 62 such zones were marked in Osmanabad. Out of the 62 zones, at present 26 are active. A total of 231 teams of health workers deployed in these zones for a survey for 14 days and 54,063 persons from the containment zones were enquired for COVID symptoms and screened for any signs of COVID by tracking their level of contact with COVID positive index case. Surprisingly, we had only 60 index cases and the remaining 119 were identified by expert teams of zones by tracking the close contacts of the index case. So, thus no spread of Corona observed beyond the containment zone and not even from the index case also.
How have you been able to take care of patients who are at higher risk? 
We focussed a lot on the co-morbid patients who suffered from other diseases. As we know, co-morbidity is a hazard for the COVID patients. We all know that mortality rate among co-morbid patients is high as compared with normal patients. In Osmanabad, special efforts have been made to improve the immunity of 1100 tuberculosis patients by providing them multivitamin tablets, protein powder along with a hygiene kit of sanitizer and masks. In the same way leprosy, patients also supported with food kits, HIV/AIDS patients by providing them doorstep medicine supply along with food kits. No patient from this group was found positive. Thus the protection of co-morbid by training, counselling, and support helped us to keep them safe.
You mentioned about IEC use? Will you elaborate on this as well? 
Yes. We made the most of IEC – that is Information, Education and Communication to spread awareness. Continuous IEC through various YouTube channels, social media handles, appeals from Akashwani by district level officers and experts, local bodies as well as special well- organized Janta Curfews by the people under the guidance of District Administration helped us to percolate the severity of coronavirus infection and message to take care for its prevention. Also, through flyers, District collector's letter to citizens, a series of Akashwani talks of district collector for awareness and precaution to be taken during this pandemic and to increase the morals of citizens.
How many containment zones are there currently please also brief us on the isolation facilities as well? 
At present, there are a total of 26 active containment zones. Up to date, 36 containment zones were closed after 28 days of completion of the last positive case detection in those areas.
For the feasibility, better compliance, comfort, and accessibility of people, we identified our schools for quarantine/ isolation at the village level. At the village/ward level nearly 750-800 schools from public/private were identified. At Block level 123 isolation/quarantine places like boarding's, ITI colleges, and hostels were identified. As a plan for COVID positive patients' treatment and isolation.
Also Read: COVID-19 is not the last pandemic, we need to be more prepared: Hitesh Vaidya
14 COVID Care Centers (CCC) having a bed capacity of 1400, 12 Dedicated COVID Health Centers (DCHC) of having the bed capacity of 540, and Dedicated COVID Hospitals (DCH) having a bed capacity of 500 are identified and converted to fight against COVID.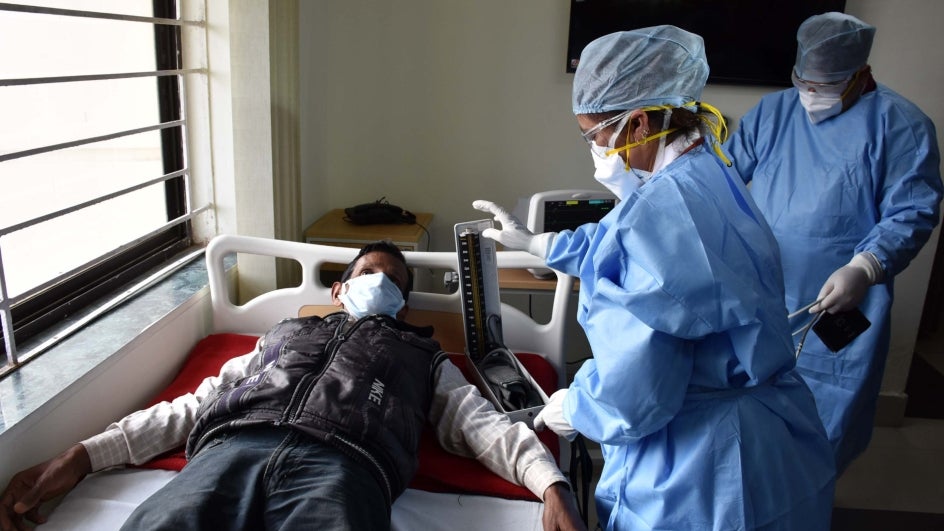 How have you been able to keep the morale of corona warriors high? What were the challenges you faced? 
In any disaster, the dedicated teams' involvement plays a key role in the mitigation of its immediate impact and further hazards. Corona pandemic is also the fearful one for the frontline workers initially. As its epidemiology was not known, prevention and mitigations guidelines were not there. So daily one to one communication through video conference with all field level doctors, front line works like nurses, paramedical staff, police, teachers, along with HODs involved in the process, this made us have clear dialogues with them, to identify their fear points and accordingly actions were taken like more training, IEC material provision, support of PPE, sessions of meditations, etc. Simultaneously, continuous support by providing logistics like sanitizers, PPE kits helped us to bring moral into practice also. Various WhatsApp groups were formed so that all staff and officers get timely support and help.
Is the corona testing facility operational in the district? Share some statistics.
At present, there is no facility of corona testing at the district level. As per government's orders, the Osmanabad district is linked with the lab of Latur Government Medical College. To date, 2,586 swabs have been tested.
This is also a glad point to share that through the people's participation and contribution, we are setting a testing lab at the sub-campus of Dr Babasaheb Ambedkar University of nearly Rs 1 crore. This lab is in the final stage and will start testing in the next 15-20 days. To set-up this lab CSR funds from industries and banks like Balaji Amines, Osmanabad Janata Sahakari Bank, Natural Sugars and allied industries, Gokul Sugars, Avenue Supermarts limited, various Co-operative federations from Osmanabad, etc.is utilized.
The entire country has faced the issues of migrant labourers. How serious was this issue in your district and how did you handle? 
As compared to all other districts we are having fewer migrant labourers who want to go their districts/states. A total of nearly 3,267 migrant labourers were sent to their respective districts/states by bus/train with coordination of divisional office and State government.
Also Read: How to make Cities more Resilient post COVID-19
For the migration of labourers separate dedicated wing was established at block levels and also at the district level to collect necessary information and coordination with other districts and states. This helped for the quick transfer of these labourers. Also, we had nearly 36 labour camps wherein nearly 1250 labourers were kept and given food during initial lockdown stages. Also, we had Yoga, Pranayam, and Health session for these labourers at the relief camps.
How has the district administration been able to make the most of IT and eGovernance during the Covid-19 crisis? 
During the initial stages of lockdown, most of the meetings for planning were conducted through Video Conference of NIC for field-level machinery. For the intra-district movement, we started the E-pass system at every block level and centrally at the district office. For inter-district movement state government came up with a Central pass system for that dedicated team of 10 people under Tahsildar was made to approve the pass after verification. Also, to supervise high-risk patients and people coming in contact with positive patients, the police department used a sim-based geofencing facility. Most of communication and filing work was done on e-mail. The procurement of emergency equipment was done through e-tendering.
Osmanabad had large no of immigration during Pandemic from Pune, Mumbai and other metropolitan cities. To tackle the problem of unemployment and scarcity of labourers at industries, we circulated Google Form to collect the information of skill and unskilled labourers and which given to respective authority to fill the gap from both sides. During Lockdown period to resolve the citizens' complaints one dedicated WhatsApp complaint team was formed which redressed complaints with the help of respective authorities. For the distribution of foodgrains, supply department developed NPH (Non-Priority Holder) app, which enabled them central monitoring on every PDS shops and also covered citizens not having ration cards in this system.
A number of NGOs have come forward to help the government in fighting COVID-19 in various ways. Did you have any such organization working in the district? Please elaborate.
During this pandemic, many NGOs were active and still working on different fronts. In Osmanabad also nearly 50-60 different NGOs are actively working for food distribution, awareness, survey, spraying of disinfectant, distribution of masks and sanitizer, etc. For example, Annapurna NGO is working for distribution of ready food packets to beggars, daily wage workers, patients, relatives from civil hospital areas etc. Daily they had distributed nearly 1000 food packets in Osmanabad city. Likewise, many NGOs were involved during this pandemic. Rupamata NGO was working in the food distribution for nearly 150 stranded for more than 15 days. Same work was carried out by Anjuman Health Care NGO in Osmanabad Municipal Council area.
To strengthen the helping hands of the administration of industries like Balaji Amines, Britania, Osmanabad Janata Sahakari bank and Tuljabhavani Mandir trust came forward as their social responsibility. Also, some Corporators from Tuljapur, Paranda were proactive in the distribution of food, masks, sanitizer, immunity kits, etc.