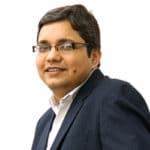 Karnataka is on a rapid urbanisation path with an increasing number of people migrating to towns and cities across the state seeking better job opportunities and facilities in urban areas. Today, Bangalore district alone accounts for more than 15 percent of the state's total population.
The accelerating growth in urban population of Karnataka has put a heavy demand on all kinds of urban infrastructure and services, and the Government of Karnataka has been continuously striving to ensure that equitable and holistic urban development commensurate with the rapid growth in urban population, so that good quality of life can be provided to the citizens.
Karnataka is looking forward to establishing smart and sustainable cities by leveraging its world-leading ICT infrastructure; developing quality healthcare services and education sector; establishing high-quality urban housing and related infrastructure of sanitation and waste management; improving quality of water and its supply in cities and towns across the state, and providing 24×7 power supply and world-class communication infrastructure to its citizens.
'Karnataka Smart Cities Investment Summit' is being organised at a time when the Government of Karnataka is looking to bolster investments in Smart City development projects in the seven cities selected in three phases under the Smart Cities Mission.
This special souvenir, conceptualised by the Government of Karnataka in association with Elets Technomedia, is being launched at the summit to help the readers gain useful insights into the various challenges and opportunities available in Karnataka's smart cities through expert articles, interviews of policymakers and industry leaders. It will also highlight various initiatives taken by the government in the urban development sector in Karnataka.
The cover story of this special issue of eGov highlights that how the Government of Karnataka has been taking initiatives on policy front by rolling out innovative schemes aiming for betterment of urban poor, women, and general citizens and improving mechanisms for measuring city performance, analysing trends, improving governance, promoting transparency and accountability against the set global standards. The magazine carries interviews of Anjum Parwez, Secretary, Urban Development Department of Karnataka; Charulata Somal, Managing Director, Karnataka Urban Infrastructure Development and Finance Corporation (KUIDFC); Manoj Kumar Meena, Secretary, State Housing Department; and Ajay Seth, Managing Director, BMRCL, among others.
I am hopeful that this special publication will go a long way in serving as a repository of useful information on urban development of Karnataka.
I wish all the stakeholders participating in the Karnataka Smart Cities Investment Summit' a great success!
Follow and connect with us on Facebook, Twitter, LinkedIn, Elets video