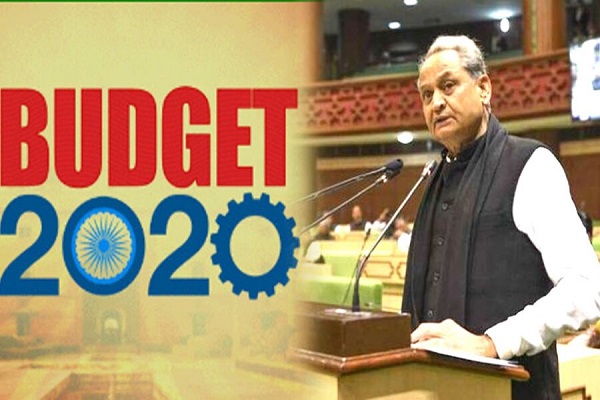 Rajasthan Chief Minister Ashok Gehlot presented the State Budget for the fiscal year 2020-21 in the Assembly on Thursday.
Education sector has been allocated over Rs 39,524 crore.

Rs 14,437 crore has been allocated to the health sector.
Rs 100 crore has been allocated for nirog (healthy) Rajasthan. A number of medical colleges and universities will be established across the state.
As many as 15 new medical colleges will be established in the state. Homeopathic University will be established in Ajmer and Jodhpur. Mother and child care centre will be established in Osia, near Jodhour.
The Chief Minister has announced that 25,000 new solar pumps will be set. Ultra mega solar park will be developed in the state. Under the Kusum scheme, more incentives will be allocated for solar pumps.
Rs 75 crore has been allocated for promoting start-up ecosystem in the state.
Rs 7.2 core allocated to establish minority women hostels and Rs 100 crore will be allocated for Nehru Bal Sanrakshan.
The Rajsthan state Budget has also proposed establishing Skill Development centres to help youth in Jodhpur and Barmer to find job opportunities in the hydrocarbon centre. Plug and play facilities for MSMEs have been proposed.
During the budget, a new board has been proposed to attract investments.
According to the Chief Minister, Rs 3,420 crore has been announced for agriculture. As many as 300 agricultural equipment hiring centres will be established and agricultural equipments will be provided on rent. As many as 100 new agricultural mandis will be created.
Also Read: How Rajasthan is Putting Science in Service of Society: Mugdha Sinha
Tourism sector has received Rs 100 crore for promotion.
CM Gehlot said, "Rajasthan Government will take strict action against food adulteration. Labs will be established in each district and fast track courts will be set up."
Also Read: Ministry of Finance to go 'paperless' for Budget 2021
The budget has also proposed Rs 3 crore for gold medalists, Rs 2 crore for silver medalists in the Olympic games.
Rs 3 crore has been allocated to forest department for purchasing fire tenders.
Also Read: UP Budget 2020: Key focus on infra, transport and employment