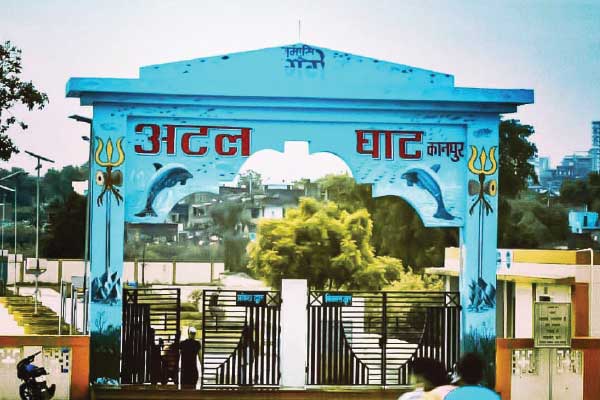 The industrial capital of Uttar Pradesh, Kanpur has served an important role in the overall progress of the state, as well as the country in a whole. The city, which is also fondly referred to as the Manchester of East, owing to the economic contribution, was selected for the Smart City Mission in the third phase. I am glad to note that Kanpur was ranked eighth by the Ministry of Housing and Urban Affairs (MoHUA) recently.
Despite marred with challenges such as pollution and population, Kanpur has exhibited massive urban transformations by adapting IT and ICT initiatives. We believe, there are still a lot more initiatives in store at the Kanpur Smart City. To submerge into the ethos of Smart City and to discuss and deliberate the progress model of the city, Kanpur Municipal Corporation and Kanpur Smart City Limited, in association with Elets Technomedia is organising the Smart City Summit Kanpur on September 24, 2019.
The cover story brings a broad overview of the urban transformation of Kanpur and the way forward. The issue also carries the exclusive interviews of the architects of Kanpur's urban development, Santosh Kumar Sharma, Commissioner, Kanpur Municipal Corporation, and CEO, Kanpur Smart City Limited and Subhash Chand Sharma, Divisional Commissioner, Kanpur and Chairman, Kanpur Smart City Limited.
Manoj Kumar Sharma, Principal Secretary, Department of Urban Development, Government of Uttar Pradesh has explained how Smart City Mission has spurred innovation and growth not only in the state but across India.
This issue of eGov magazine is dedicated towards the urban growth charter of Kanpur. The magazine also brings the urban development initiatives and Smart City projects undertaken at other cities of Uttar Pradesh, namely, Prayagraj and Lucknow Metro.
IT major Tech Mahindra is playing a huge catalyst in realising the various IT and ICT based initiatives of Kanpur. Last but not the least, the magazine also carries the conference report of Elets Urban Innovation Summit Lucknow held on July 27, 2019.
With such a bouquet of special articles and interviews, we hope to get invaluable feedback from our readers.