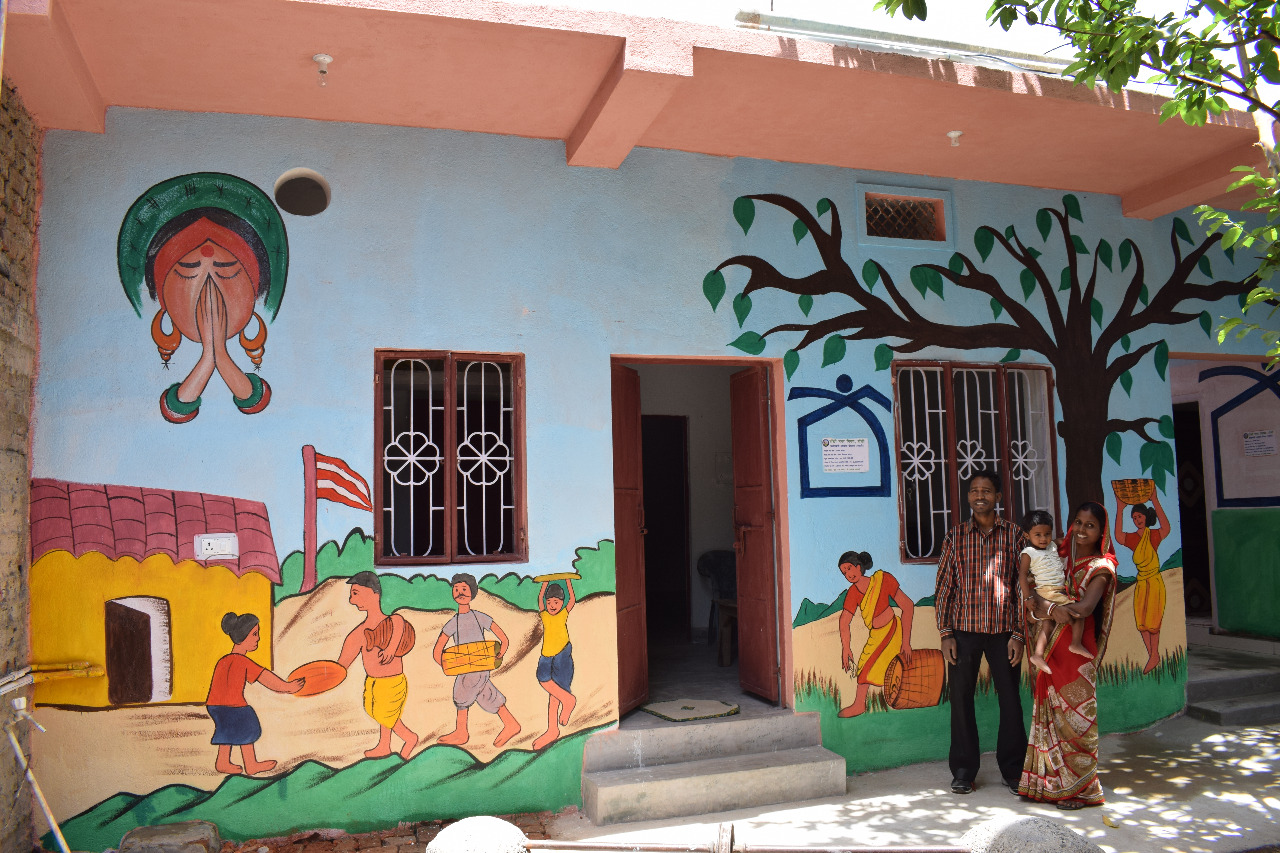 In order to achieve urban transformation, the state has proactively planned for meeting the requirements of rapidly transforming urban areas by putting in place the requisite institutional structures as well as municipal infrastructure to efficiently deliver basic civic services, says Ajoy Singh, Secretary, Urban Development, Government of Jharkhand, in conversation with Gopi Krishna Arora of Elets News Network (ENN).
What steps have been initiated to ensure urban transformation in the state of Jharkhand?

Urbanisation in Jharkhand picked pace since it became a separate state (15 November, 2000) owing to migration and associated economic activities that increased in urban areas. Municipal elections were held in Jharkhand in 2008 after a long gap of 22 years.
The Government of Jharkhand has implemented a number of reforms at the state and the Urban Local Body (ULB) level with regards to devolution of powers to ULBs under 74th CAA, rent control, public disclosure law and revision of building bye-laws for streamlining approval process and making provisions for rainwater harvesting and reuse of recycled water and more. The Government of Jharkhand enacted the Jharkhand Municipal Act–2011 to ensure proper devolution of funds. Most of the ULBs now have elected local governments.
Further, the state has implemented reforms for stamp duty rationalisation. Following the provisions of 73rd Constitutional Amendment and the 74th Constitutional Amendment Act of 1992, the state government has constituted the State Finance Commission (SFC) for recommending devolution of resources to local governments. It has also established District Planning Committees (DPCs).
Challenges notwithstanding, the state offers several opportunities for development owing to the presence of big industrial houses, supportive government policies, reputed educational institutions, and most importantly, presence of skilled manpower. The state receives support from several centrally sponsored schemes which aim to alleviate challenges in urban areas, especially in areas related to urban transport management, drinking water supply, sewerage and drainage, solid waste management and provision of civic amenities. Furthermore, the government is also keen on exploring public-private partnership (PPP) models for urban projects and has taken several institutional measures for improving capacity and infrastructure of ULBs.
In order to achieve urban transformation , the state has proactively planned for meeting the requirements of rapidly transforming urban areas by putting in place the requisite institutional structures as well as municipal infrastructure to efficiently deliver basic civic services to all citizens, especially the urban poor, through effective governance.
Realising the importance of water and sanitation projects, the Department of Urban Development and Housing seeks to achieve 100 percent coverage. At present, around 16 urban water supply schemes are under execution and similar efforts are being put towards sewer and drainage.
Jharkhand is part of the ambitious "Namami Gange" project and out of the two towns of Jharkhand, the sewerage treatment plant at Sahebganj is on the verge of completion.
Under Atal Mission for Rejuvenation and Urban Transformation (AMRUT); execution of water supply schemes, sanitation and parks schemes are under progress in seven cities of Jharkhand. The state has already made considerable headway in its commitment to provide affordable housing for the urban poor and Jharkhand Affordable Urban Housing Policy has been made effective from April 2016.
The local bodies in Jharkhand continue to be heavily dependent on the grants and fiscal transfers from the higher tiers of the government. On an average, revenue generation from own sources amounted to just 10 percent of the total revenue of the local bodies in 2012-13 with a major fraction of revenue coming from inter-governmental transfers including assigned revenues, grants, loan and other fiscal transfers. This has constrained the ability of the local bodies in the state to mobilise sufficient resources to meet the demand for investments in urban infrastructure as well as operation and maintenance of existing assets.
The state government has recently taken steps to improve financial management in the local bodies through the introduction of accrual-based double entry system of accounting by notifying the Jharkhand Municipal Accounts Manual and by pumping investments for infrastructure building and institutional development for the local bodies.
The state has endeavoured to improve institutional capacity through creation of state-level institutions such as the Jharkhand Urban Infrastructure Development Company (JUIDCO), State Urban Development Authority (SUDA), Town and Country Planning Organisation (TCPO) and Jharkhand Urban Planning Management Institute (JUPMI).
Further, to improve public transport a company named Jharkhand Urban Transport Corporation Limited (JUTCOL) has been formed. As Ranchi has also been identified as Smart City, a company Ranchi Smart City Corporation Limited has been formed.
At the ULB level, the reforms relating to implementation of e-procurement system as well as other e-governance measures such as computerisation of birth and death certificates, property tax collection are under implementation in many ULBs.
The migration to Double Entry Accounting System is a major reform initiative which has been implemented in all the ULBs. Other reforms relating to property tax and user charge billing and collection are underway. The reforms relating to pro-poor budget earmarking and provision for basic services to urban poor are in advanced stage of implementation.
The Government of India's flagship 'Smart City Mission' is changing the game of Urban Development in the country. What is the progress of cities in your state? Also shed light on the progress of Swachh Bharat programme in Jharkhand.
Ranchi, the state capital of Jharkhand, is the only city that figures among the 100 smart cities listed in the Smart City Mission of Government of India. The city is greenfield and ranks 5th with regards to progress among smart cities.
As many as 36 projects to the tune of about Rs 3,000 crores are under the ambit of smart city mission in Ranchi out of which 27 projects to the tune of Rs 2,700 crores are in full-fledged implementation currently.
Initiatives taken up in Swachh Bharat Mission:
Jharkhand was declared Open Defecation Free (ODF) on October 2, 2017. In addition to this, 29 ULBs have been declared ODF+ and 1 ULB has been declared ODF++. In the Swachh Survekshan results of 2019, Jharkhand managed to bag nine awards. Apart from bagging the No. 2 Best Performing State, 8 ULBs have bagged award in various categories such as Cleanest City in Zone, Best Citizen Feedback, Best Innovation and Best Practices, etc.
Sanitation Committee: Ward Sanitation Committees formed in all ULBs for proper planning and implementation of sanitation at ward-level.
Integration with other Schemes: State has done an innovation; thereof sanctioning community toilets consisting of 4,050 seats from 14th FC (with a unit cost of 2.5 lakhs per seat).
Self-sustainable Community Toilets Model: A self-sustainable model consisting of skill training centre, shops and community toilet has been designed and developed by the State Government for all ULBs.
Google mapping of Community/ Public Toilets: All Community Toilets/ Public Toilets are mapped in Google for easy accessibility of citizens.
Grievance Redressal: We have a public grievance management system. Toll for Grievance Redressal "Swachhata App" developed by Mnistry of Housing and Urban Affairs (MoHUA) implemented successfully in all ULBs. Till date 1,33,947 citizens are registered in Swachhata App and 3,01,773 complaints are resolved under SLA (Service Level Agreement) out of 3,54,817 complaints.
Citizen Feedback Devices in Community/ Public Toilets: ICT-based feedback polling station for gathering public feedback on public and community toilets installation in all major cities.
Smart Bins: One reverse vending machines to process solid PET and aluminum/steel waste installed in Ranchi as a pilot.
Vehicle Tracking System: All Solid Waste Management vehicles are under Vehicle Tracking System for proper monitoring installed in (534) of all ULBs.
Swachh Competitions: Various competitions like Swachh Hotel, Swachh Dharmik Parishar, Swachh Hospital, Swachh RWA/Muhalla, Swachh Super Market/Market/ Hat, Swachh School are organised to promote competition in sanitation.
Jharkhand Shahri Swachhata Purskar: Jharkhand Shahri Swachhata Purskar is announced for ULBs to create awareness and competition among stall sanitation sector.
Sanitation Book: Book on Sanitation for class 1 to 5 is prepared for sanitation awareness among children.
Success Stories: Coffee Table Book prepared on success stories of IHHL beneficiaries.
How do you view the importance of technology for building futuristic cities?
One of the most important aspects of technology in building futuristic cities is to have better control on tracking the assets on real-time basis. The government invests on building the infrastructure which on a longer run needs to be operated and maintained. Having the right technology eases out the maintenance and also leads to better revenue augmentation and generation.
Also Read: Changing Higher Education Scenario in Jharkhand
The concept of futuristic sustainable cities can be achieved by the effective use of information and communication technologies (ICTs) tools, which have the ability to provide eco‐friendly and economically viable solutions for cities. Potential advancements could be made, among others, through efficient water management based on real‐time information exchange, public transport systems organised through information from satellites, air quality, and electromagnetic field monitoring.
In addition to the infrastructure, use of technology will help in strengthening the institutional capacity.
What are the challenges in implementing technology for building effective urban infrastructure?
The Governments around the globe are partnering with technology firms to make cities "smarter" by retrofitting various city objects with technological features. While this might make our cities safer and potentially more user-friendly, it has been seen that though technology is helping cities become smarter but it also might have implication on the environment.
Technology can be used to gather real-time data and analyse the information to improve the quality of life, however, these systems may be costly and complicated to install and maintain. Also, sufficient capacity needs to be built for operation and maintenance of these technologies so that dependency on vendors may be minimised.
Successful implementation of technology solutions needs effective horizontal and vertical coordination between institutions providing various municipal amenities as well as effective coordination between the central, state government and local government agencies on various issues related to financing and sharing of best practices and service delivery processes.
Another major challenge is that software infrastructure in cities usually contains components supplied by different vendors. Hence, the ability to handle complex combinations of technology solutions developed by multiple technology vendors becomes very significant.
Last but not the least, educating and engaging the citizens to use and take advantage of the new technologies is a very resource intensive process to ensure sustainability of the usage.
What are your plans to ensure urban transformation in Jharkhand?
Ensuring timely and effective provision of basic services (e.g. water suppy, sewerage, urban transport etc.) to all households and building amenities in cities which will improve the quality of life for one and all alike while prioritising equity in access for the poor and disadvantaged population.