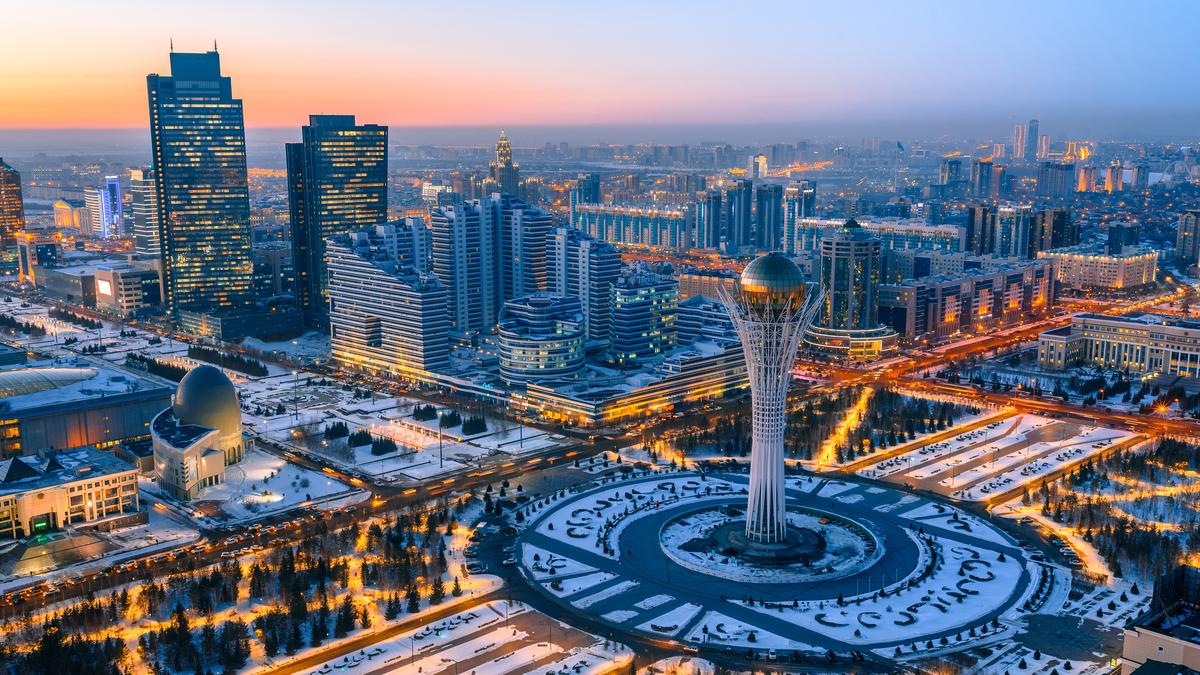 The relations between India and Kazakhstan go back thousands of years and the current dispensation in India is trying to further strengthen the geniality between the two nations, which is evident by Prime Minister Narendra Modi and External Affairs Minister Sushma Swaraj's official visit to India's largest trade and investment partner in Central Asia in 2015 and 2017 respectively.
However, beyond the usual diplomatic bonhomie there is more to this relationship that can bring the two countries further closer. Recently, the Kazakh government launched the 'Digital Kazakhstan' programme which seeks to emulate the idea of 'Digital India' programme to bridge the digital divide between governments, government and people, and government and industry.
Given India's position as a global Information Technology leader, it is but obvious that the Central Asian country is looking up to India to help it in making its Digital programme a success. To ensure this Kazakhstan Deputy Prime Minister Askar Zhumagaliyev is in New Delhi, leading a delegation of experts from his country, to understand the nitty-gritty of Digital India. And they are impressed by what they saw.
The Kazakh leader has sought partnership from both the public and private sector in India to help Kazakhstan in its digital journey. "The development of human capital is one of the most important areas of the Digital Kazakhstan programme. Without a highly professional staff, it is impossible to implement digital initiatives. We see that India has accumulated good experience in training qualified IT staff. And we are very interested in this experience of our Indian colleagues," Zhumagaliyev said.
A look at India's export to the Central Asian nation reveals that software already forms a considerable chunk of the trade between the two nations. However, the Kazakhistan government seeks more Indian companies to set up their base there. For this, they have been developing the Astana Hub in order to develop an entire innovative ecosystem in Kazakhstan.
Under the Indian Technical and Economic Cooperation programme, besides training Kazakh professionals, India has established a Centre of Excellence in the field of Information and Communication Technology at Eurasia National University in July 2015.
Zhumagaliyev said that his country is looking forward to take this cooperation to the next level by building more partnerships in the IT sector. Under the 'Digital Kazakhstan' the country wants to provide broadband connections to all parts of the country by 2021, among several other goals.