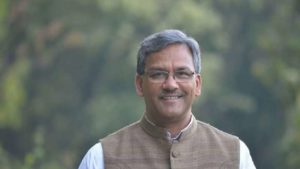 I am delighted to know that 'Haridwar District Administration' and 'Haridwar Roorkee Development Authority' m association with 'Elets Technomedia Pvt. Ltd' are organising one of its kind 'Innovation Summit Haridwar' on 21-22 July 2018. Aim of the 2 day summit is to create a knowledge sharing platform in which discussions and deliberations will take place on how to make the 'Gateway to Gods'- Haridwar ready for next Maha Kumbh.
It has been our endeavor to ensure holistic development of state of Uttarakhand. Within a short span of time, we have carried out a lot of development works in various spheres. Haridwar has a special focus in the scheme of things specially keeping in mind the next Maha Kumbh to be held in 2021. We want that industry should come forward with their innovations and technology to bring transformation in Haridwar.
'Innovation Summit Haridwar' is an initiative in that direction to ensure presence of industry and government fuctionaries together to discuss best practices. A special souvenir issue of eGov magazine will be launched during the summit highlighting various initiatives in the State of Uttarakhand along with haridwar. I am sure that the content for the special issue will take the development message of the state to the right stakeholders. My best wishes for the summit and the special issue of eGov magzine.
Follow and connect with us on Facebook, Twitter, LinkedIn, Elets video