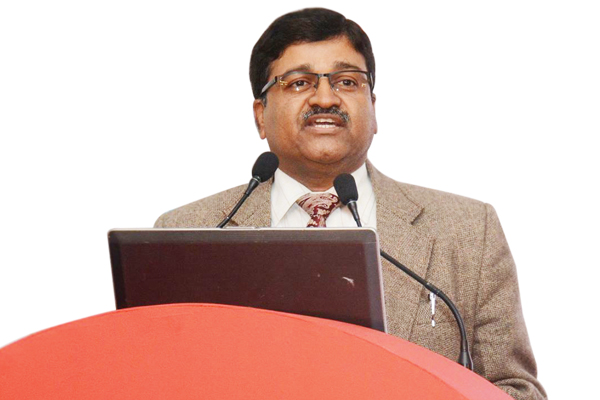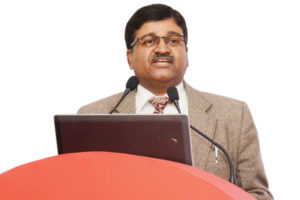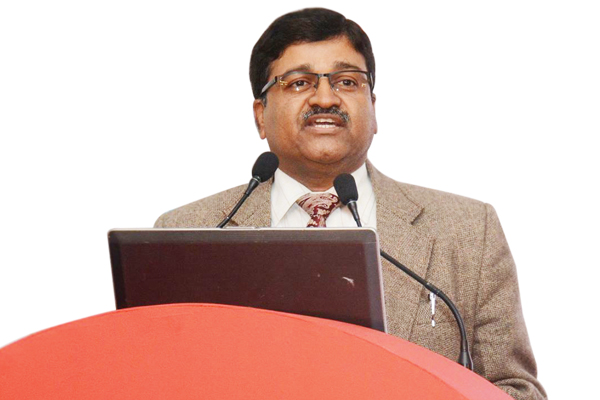 Naya Raipur is the new upcoming capital city of Chhattisgarh. It came into existence as a modern, yet culturally rich and environmentally sustainable project when the Government felt the need of an entirely Greenfield and planned capital city for this newly formed State, writes Salil Srivastava, Engineer-in-Chief, Naya Raipur Development Authority for Elets News Network (ENN).
Naya Raipur aims conglomeration of the latest real estate development trends to ensure a fruitful progression of this integrated smart city project in India.

In 2000, when Chhattisgarh was carved out of Madhya Pradesh and Raipur was named the capital, it lacked the basic infrastructure of a capital city. A connected building, which was earlier a hospital, was turned into mantralaya, an institute was converted in the legislature and the Collector house was converted into Chief Minister's house.
Raipur has been a small town with high population density from around 200 kms. People from small towns and villages used to come to Raipur even for the smallest need. Also, with Chhattisgarh being the power, steel, cement and mining hub, Raipur was the only gateway to the nation. It used to be a flourishing trading and industrial hub.
Old Raipur didn't have the infrastructure and proper buildings to house offices. The offices were housed in residential buildings. Thus, need was felt for a bigger city to function as a capital. It was then, the Government of Chhattisgarh decided to build Naya Raipur.
Command Area development Authority was formed for the same which was later renamed as Naya Raipur Development Authority for the development of Naya Raipur.
Site Selection for Naya Raipur
For the site selection, a global bid was invited on certain parameters. The present location of Naya Raipur was suggested by eight out of the nine consultants who participated. It was selected on the basis of 26 parameters which is decided on connectivity, availability of water, availability of land with government, type of soil, nonarable land etc.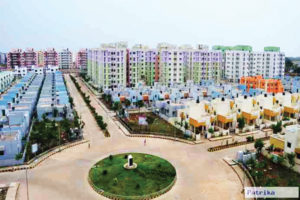 Fortunately, the policy for procurement of land was adopted by willingness of the farmers. The Government decided to pay more than double the rates for the land, as prescribed in the guidelines. As a result, people themselves came up and gave their land. Most of the area was non-arable land. The core area is 80 Sq kms and around 13 villages fall in this area.
The residential area remained with them and we purchased their farmland. The rates of the land were revised regularly. We have 90 per cent of the area with us now. The land is litigation free and we have excellent support from the local people.
The Government has decided an R&R policy where we are skilling people who gave up their land to us. We have also been paying annuity for 15 years and one developed plot was given to each of them. We started building Mantralaya and roads in 2008.
In 2012, the Government was shifted from Old Raipur to Naya Raipur and since then the Government is functioning from the new capital city. Naya Raipur Development Authority has also partnered with major real estate players to develop residential colonies.
Naya Raipur has lot of institutes like IIIT, ITM University, Ayush University, Law University etc. IIM, Naya Raipur will be launched soon and land has already been allotted to AIIMS, IIT etc. At present, eight schools are functioning from Naya Raipur and Hill Spring International School is also coming up with IB curriculum in the new capital city. Naya Raipur Development Authority has been focusing on providing an elaborate platform for various institutions to establish their state-of-art campus in the new zone.
Naya Raipur has a Sathya Sai Sanjeevani hospital where everything is free and is known worldwide for Pediatric cardiac surgeries. Vedanta, a super specialty hospital as Balco Medical centre has already started. Besides, 10-bedded and 30- bedded hospitals are also functioning in Naya Raipur. Also, 100- bedded hospital is being developed by Delhi's Saroj group in Naya Raipur.
Jungle Safari in Naya Raipur is an added attraction. It was inaugurated by Prime Minister of India Narendra Modi on November 1, 2016. Forest department is also developing a botanical garden herein 400 acres. Naya Raipur also has a central park in an area of 48 acres and it boasts of an amphitheatre with a seating capacity of 1,500.
Naya Raipur has four big lakes, the biggest one is 169 acres around which 18 holes golf course is coming up. A 5-star deluxe hotel from the Mayfair Group is also in progress on the outer side of the lake. Naya Raipur Development Authority has created a world-class infrastructure to offer sports facilities and home to an international cricket stadium which is the second largest cricket stadium in India after Eden Gardens. It has a capacity of 50,000 seats and this has earned accolades of sports stars across the globe.
To make the city vibrant, Naya Raipur is divided into 40 sectors, wherein 21 sectors are reserved for housing projects purpose, which makes it an attractive destination for major real estate developers to come up with affordable/luxury projects. Out of 40, only 3 sectors are dedicated to government needs and rest sectors is being developed with the private partnership.
Naya Raipur has IT, industrial, institutional, residential areas and the city also has integrated mass transit from day one and elevated BRTS system. We are plying 30 airconditioned buses within Naya Raipur and between Raipur to Naya Raipur. We have also developed an app through which passenger information system and online tracking of the bus is available. Electronic ticketing facility is there which enables us to know when any ticket is issued.
We have also completed 55 KMS of cycle tracks and pedestrian pathways. We want the city to be non- motorised transport friendly. We have given predominance to people moving through pedestrians and cycle tracks. All our buildings are differently-abled friendly, so are toilets, lifts and ramps of all the offices.
Naya Raipur Development Authority has completed 100 kms of four-six lane roads with the largest streetlight LED network with Smart and intelligent street lighting control systems. Most important component of technology initiative for the city is citizen interface where citizens can interact with the Urban Local Bodies.
For the approval of building plans, approval of utilities, for any grievance, the citizen need not come to the office. It can be done with the click of a button. We have laid out dedicated optical fibres in the city for the smart governance and a control command centre is also constructed. We've decided to develop Naya Raipur as a solar city where all the power need will be met through solar energy. Thus, the operational cost for power will be reduced. We are also moving towards reaching the last mile e-connectivity.