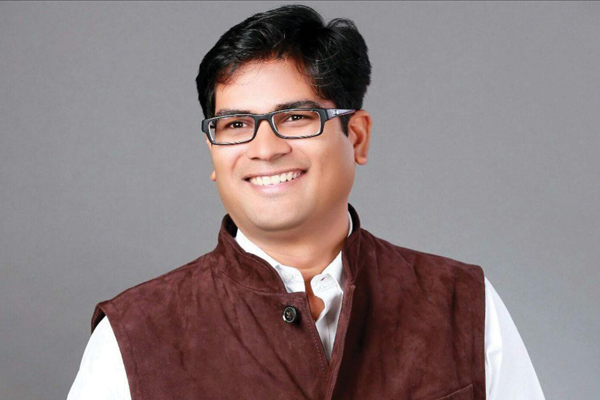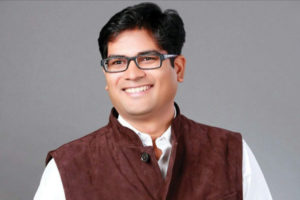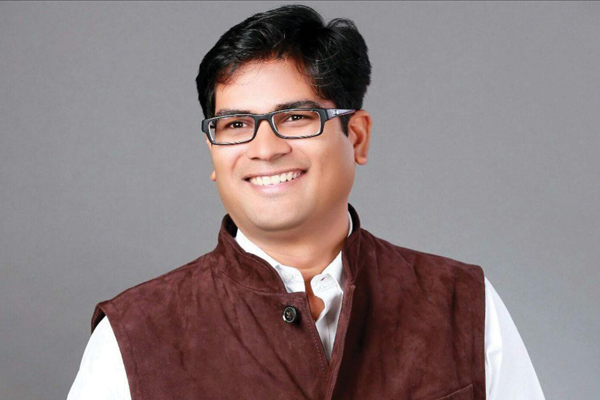 "There is no Smart city without Smart people." Driven by these golden words, the district administration led by O P Choudhary, Collector and District Magistrate, Raipur, directed all their efforts towards making citizens smart. Smart is not just a word but it is an attitude imbibed from one's education, he shares this and much more in an interview with Arpit Gupta of Elets News Network (ENN).
Being a man of education, Choudhary has undertaken a slew of innovative initiatives on smart education to the last mile because he believes that "Education is a fundamental human right and essential for the exercise of all other human rights"
Ensuring that no one is debarred from this essential right, he embarked on Right To Education- Pardarshi initiative in Smart City Raipur. With the objective of offering easy access of services to its citizens, the administration has automated the implementation of RTE in the district. With smart education, Smart city is about implementing smart solutions and using technology that eases the life of its citizens. Raipur district administration is working hard in this direction. Excerpts of the Interview:
Tell us about RTE Pardarshi initiative and how does the district administration ensure its successful implementation?
The district administration of Raipur believes not only in Right to Education rather wants to move a step further and try to provide Right to Equal Education. In this regard we are trying to bring the world of opportunities to the disadvantage sections of the society. This could be achieved by a two-pronged approach for economically weaker section of the society; one is to enhance the capability of the public schools in the country and second is to provide access to the best private schools. With this belief on one hand we are trying to convert 100 government schools into Smart Schools and on other, RTE Pardarshi (transparent) to explore the opportunities available in private schools for disadvantaged sections.
As the name suggests, one of the major emphasis of project RTE Pardarshi (transparent) to bring about transparency in data and processes at each stage of the student admission. Earlier, due to manual lottery system, no freedom of choice was given to the target group and chances of favouritism were high due to human dependency and manual intervention of private school principals and government nodal officers in allocation process.
This was addressed by automating the complete process for the officers and parents and they could select maximum five schools based on their priority.
The automation of the whole process of filing applications and seat allotments removed the cases of human interventions and possibilities of favouritism and thus creating a fair environment.
What has been the success rate of RTE Pardarshi initiative? How many poor students were admitted into the good private schools of Raipur?
The RTE Pardarshi ensured that people have choice in selecting schools for their children, 153 private schools out of 802 were rejected by the applicants for their wards. A unique feature of this project has been ensuring choice of the people, for the people and by the people. It was a huge success for the administration with the system being able to rope in 802 private schools in Raipur city. There was a significant increase in the number of applications as well as enrolments coupled with higher transparency in the overall process.
There were 8,962 applications for a total of 9,566 seats, of which 5,589 seats were allotted to students across Raipur on the basis of two lottery rounds. They would now be able to get quality education in some of the best private schools of Raipur. This was possible by district administration with investment of just Rs 17 lakh, with this one time investment we were able to create financial value of more than Rs 153 crore in a year. It will create this value every year without any further investment. The social value created by this noble initiative is immeasurable.
The responsibility of the project does not end with students' admission into private schools The Monitoring System is in developing phase which would include child-tracking mechanism through which the team would be able to track child's attendance, progress in class and identify cases where the child is facing any difficulties or issues.
Any additional support needed for improvement of child's progress would be provided as and when required. The complete information of the child with respect to the school would be tracked and documented and launched this year. This system will also look into an automatic method of reimbursing the fees directly to the school. Through this the Government is able to ensure that the children admitted are also continuing the education at the highest standard.
The efforts have been recognised and applauded by the Honourable Chief Minister of Chhattisgarh Dr Raman Singh, who further asked other districts to replicate this across the state.
What is the aim of Oxy-Reading Zone and how will it help Raipur students?
The Raipur district administration identified an opportunity: Creating a focal point of educational, recreational and spiritual activities for students. The aim is to provide a competitive environment for students where they can read, study and innovate towards better opportunity. The idea was to create a learning environment for students in terms of Oxy-Reading Zone equipped with a Youth Tower and recreational facilities. The theme for the facility has been kept as Oxy-Reading Zone and Youth Tower: Reach the Sky.
The Oxy-Reading Zone is located in 6 acre area on GE Road, in the middle of the education hub of city with NIT, Science College, Ayurvedic College, AIIMS and University in vicinity. The area has been specifically chosen with consideration given to student density, cost and travel factors.
Another significant initiative was undertaken in name of "PustakdanMahadan Abhiyan", a drive to collect useful readable books from people across the district. The interested people can donate books as well as funds for procurement of books. An initial corpus of Rs 1 crore has been created from DMF towards staffing of books in the proposed Youth Tower. As of now, more than 7,000 books have been collected through this drive.
Please share some salient features of the Oxy-Reading Zone.
The Oxy-Reading Zone will boast a Youth Tower with capacity of 1700 seats (inside, rooftop & open). A central library already existed with capacity of 600 students but the facility came under tremendous pressure with memberships getting full within the first year of its operation along-with demand for approx. 10 new membership request being received daily.
The green building of Youth Tower will provide for ambient natural light and pleasant temperature by reducing heat effects. A number of casual relaxed open areas, trees having medicinal and aromatic values, tree shades across the campus, trails, open air gym, and pond provide a tranquil environment for well-being of students.
The presence of basketball court, a differently abled Facility Plaza with necessary amenities like cafeteria, ATM, bookstore, bank, medical store, stationary shop, sports good outlet & electronic store complete this ecosystem of learning and interacting in the lap of nature. The membership charges are nominal at Rs. 200 per month.
The initiative has been supported by the Chief Minister of Chhattisgarh Dr Raman Singh. The Qxy-Reading Zone and Youth Tower have been taken-up as best practice by state government and it has directed all other districts to replicate the model.