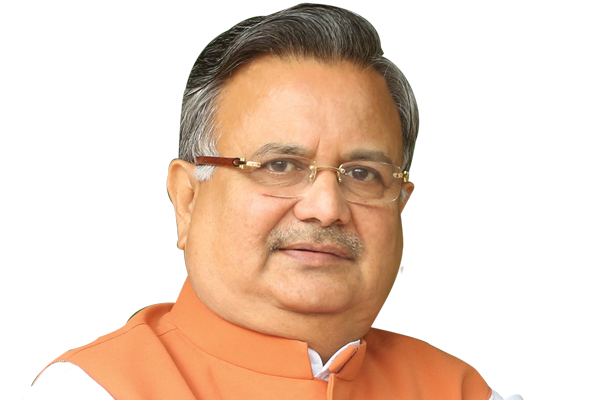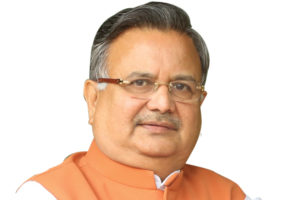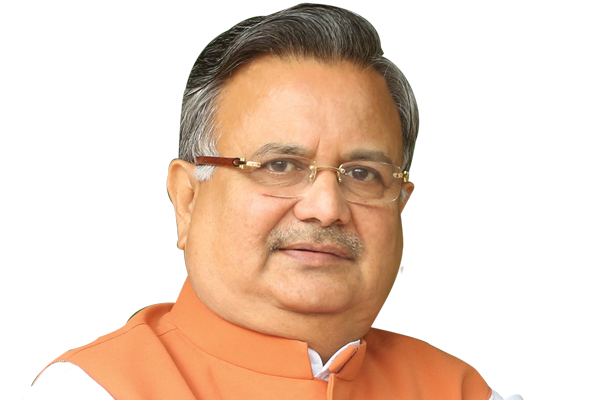 The State Government has started the Single Window concept and the single officer concept whereby only one officer gives all permissions to set up an industry in the State, says Dr Raman Singh, Chief Minister, Chhattisgarh, in conversation with Gopi Krishna Arora and Arpit Gupta of Elets News Network (ENN).
You took over as the Chhattisgarh Chief Minister 14 years ago and played a role of visionary leader. Your leadership has made Chhattisgarh prominently visible on the map of India. How has been the journey so far?
You are talking about the rising Chhattisgarh on the map of India. This growth and development is not a result of one day. Due to the constant efforts made in last 14-15 years, we have been able to achieve current growth rate in the State.
The State of Chhattisgarh was born in 2000 with a rich cultural heritage. It was known as South Kosal erstwhile and was spread on 30 per cent of the land area of the undivided Madhya Pradesh.
Despite rich resources, it was one of the most backward areas of the country. Though it was a part of a big State like Madhya Pradesh, it was not in line with the growth pattern of the country.
"From starting with a meagre budget of Rs 7,328 crore in 2003-2004, we have reached to an amount of Rs 83,000 crore in 2018-19."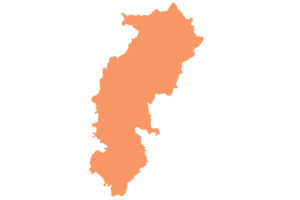 Spread over an area of 1.36 sq km, Chhattisgarh came into existence at a time when it was badly affected by Naxalism and people were dying of hunger.
There were many problems i.e. Sarguja and Bastar districts were suffering from natural calamities. Also, it had a negative impression due to being projected as an 'Adivasi State'.
We started from zero. We had the uphill task of creating a developed State. We started focussing on multi-sectors simultaneously. We increased our budget over the years. We gave our people security of education, food and health.
Special emphasis was given on agriculture, education, growth of tribal areas, women, children, farmers and youth.
We have issued clear mandate that either naxalites should surrender and be a part of our growth story or be ready to die.
Surguja district is Naxalism-free now. We have forced the Naxalites to confine themselves to a very small area of Bastar and soon, we will capture that area also.
From starting with a meagre budget of Rs 7,328 crore in 2003-2004, we have reached to an amount of Rs 83,000 crore in 2018-19.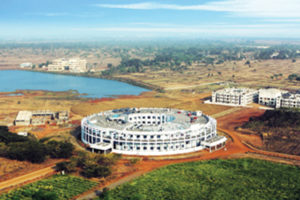 Today, Chhattisgarh is largely seen as a growth story. What do you see as the greatest accomplishment of Chhattisgarh Government in these 14 years?
We were able to stop hunger-related deaths due the successful implementation of Public Distribution System (PDS) in the State. The Right to Food Act has successfully helped over 55 lakh households till now. The rate of malnutrition in the State has decreased from 52 per cent to 30 per cent. We are also providing Rs 50,000 to every citizen for health services.
Chhattisgarh is one of the foremost mineral rich States in the country. The Government of Chhattisgarh realises the potential of the industry and the growth opportunities it brings to the State. How are we planning to make the State the best investment destination?
Chhattisgarh can be the driving force behind the country's success story. A lot of development has taken place in the State-both socially and economically in the past 14 years.
The State is at number four position in the ranking of Ease of Doing Business. On the lines of Prime Minister Narendra Modi's Make in India, we started the Make in Chhattisgarh programme.
At present, we have 42 main industrial areas in the State. Metal Park, Engineering Park, Food Park, Plastics Park, Aluminium Park, etc, are being developed. The State has progressed a lot in steel, food security, aluminium, and service areas. We have eased a lot of policies for investors as a result of which investment in the State has increased tremendously.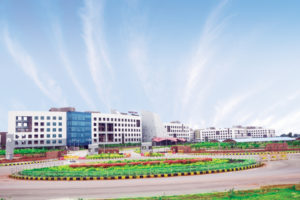 Tell us about the State Government's plans for getting foreign investments in Chhattisgarh? What message would you give to the industries looking forward to set up their base in Chhattisgarh?
Due to our prime location in the country's middle, we are developing it as a futuristic logistics and supply chain hub and Naya Raipur will become the prime centre for this. Investors keep a track of the facilities being provided to the officials. We have tried to provide these facilities and thus increased the investment. Industries interested in setting up their base here also want skilled manpower for their projects for which we have started one of the biggest skill development programmes in the State. In the last three years, over three lakh people have taken advantage of this programme. In last 5 years, we have achieved an investment of $115 billion which is around 14 per cent more than the national average.
"When Naya Raipur was being developed, Prime Minister Narendra Modi had praised it saying that all the new cities should be developed on the lines of Naya Raipur."
Chhattisgarh has been positioned fourth in Ease of Doing Business ranking. What measures are being undertaken by the Government to make it better?
According to World Bank reports of 2015 and 2016, Chhattisgarh ranks fourth in Ease of Doing Business ranking. We started the single window concept and also the single officer concept whereby only one officer gives all the permissions to set up any industry in the State.
We have implemented all the key reform areas for businesses. We have focussed on transparency and communication. We are providing all No Objection Certificates, license and permissions online. We have started a helpline service only for industrialists. We are also providing online tax return facilities. To develop human resource and skill development of people, we are opening livelihood colleges in every district.
Skill Development is another major focus of the Government of India. What is Chhattisgarh Government's approach in linking education and employability to make the youth of Chhattisgarh employable?
We have developed such a system that the State's youth can get employment easily. At one side, we are skilling our youths, and on the other side we are doing agreements with various companies to hire local talent. Through schemes like 'Startup Chhattisgarh' and 'Make in Chhattisgarh', employment opportunities are growing in the State.
Due to our efforts, BPOs have been set up in places like Dantewada. We have IIT, IIM, AIIMS, Hidayatullah National Law University like institutions.
More than 2,300 Skill Development Centres are running in the State. Chhattisgarh is the first State in the country to chalk out a roadmap for State's IT policy.
Benefits of Single Window System
Single Sign on
Online facility for license issue
Fixed timeframe for land allotment
Service Charter
Tracking Status of application
Alerts through emails and SMS 
Electronic Payment system 
Complaint Solution System
Chhattisgarh is leading in urban transformation towards Prime Minister Narendra Modi's ambitious Smart Cities Mission and Naya Raipur is one of the greatest live examples. What are the provisions for further expansion and infrastructure upgrade for Naya Raipur in future?
It's true that Smart Cities concept is new in the country. Even after 70 years of our independence, we have not been able to achieve the growth trajectory which is seen across the globe. When Naya Raipur was being developed, Prime Minister Narendra Modi praised it, saying all the new cities should be developed on the lines of Naya Raipur.
Projects like Botanical Garden, Central Park, Central Business District, Logistics Hub, Pandit Shyama Prasad Mukherjee Industrial and Business Corridor, Dairy Hub, Government Offices, residential areas, etc, speak for Naya Raipur's growth. One of the key highlights of this developing city is that basic facilities like water and electricity will be monitored through SCADA system.
Through this system, all the information of the city will be accessed through one common centre. In case of any problem, officials will get notification without any formal complaint from the citizens and officials need not visit every house for metre reading etc.
The city has been divided into six sewerage zones and electrification of the city will be completed in three stages. To maximise the use of renewable energy, we have made a system under which 10 percent of the city's power need will be met by Solar Energy. To meet the power need of the Mantralaya (Secretariat), we have built a 1.3 megawatt Solar Plant. It is also a green building.
All the street lights and traffic signals are utilising the Solar Energy. We are also developing the city as a zero discharge city.
Health is an important factor. Better health care facilities contribute to the livability index of any place. How do you score Chhattisgarh in public healthcare system? What are your major achievements in the sector and upcoming plans?
Our health facilities have improved over the years. In the last 14 years, we have built 14 district hospitals, 792 primary health centres, 156 community health centres, etc. Four private medical colleges and six Government medical colleges are already present. It is the first State in the country to give free medical services in the country. We started the Mitanin programme in the State to provide emergency medical services to the rural people.