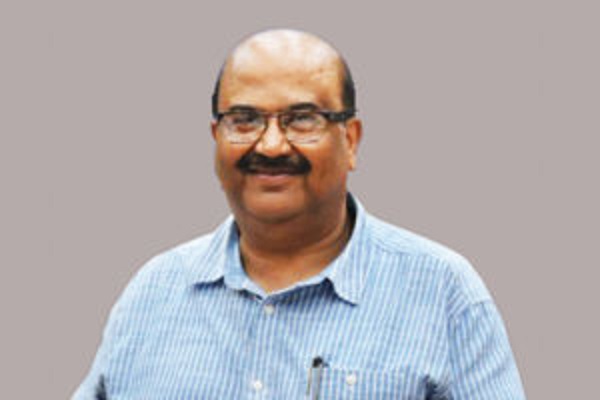 With a huge resource base, Uttar Pradesh is emerging as a hub for Start-ups, IT/ITeS and Electronics Manufacturing. With access to a robust industrial infrastructure, Uttar Pradesh has 15 industrial areas, 12 specialised parks, 4 growth centres and Industrial Infrastructure Development Centres (IIDC). Sanjiv Saran, Additional Chief Secretary, Department of IT and Electronics, Government of Uttar Pradesh, shares various initiatives undertaken to boost startup, IT and Electronics ecosystem in conversation with Elets News Network (ENN).
Please give us an overview of IT & Electronics and Start up ecosystem of Uttar Pradesh.
Uttar Pradesh is emerging as a hub of IT/ITeS services and Semiconductor industry with developed infrastructure, good connectivity, rich labour pool, policy and fiscal incentives for investors. Tier–II cities are attractive destinations for the IT/ITeS industry. Uttar Pradesh can tap the potential of its cities such as Lucknow in proximity to Noida and National Capital Region (NCR). With access to a robust industrial infrastructure, Uttar Pradesh, has 15 industrial areas, 12 specialised parks, 4 Growth Centres and Industrial Infrastructure Development Centres (IIDC). The State Government has sanctioned 20 Special Economic Zones (SEZs) to accommodate various sectors such as IT/ITeS, textiles, handicrafts, and non-conventional energy.
The Government has also planned to develop IT Parks in cities like Agra, Bareilly, Lucknow, Kanpur, Meerut, Varanasi, Allahabad and Gorakhpur. With the goal of nurturing innovation and entrepreneurship and encouraging youth in Uttar Pradesh to become newage innovators, the State is taking considerable efforts. Noida has emerged as the Start-Up and Innovation Hub of the country with more than 1,000 start ups based out of this centre.
The State has 25+ Government supported incubators in partnership with premier academic institutions like IIT-Kanpur, IIT-BHU, IIM-Lucknow (Noida), BIMTECH, etc, and corporates with experience in incubation such as iB-Hubs. To provide entrepreneurs with expert guidance at all stages of the start-up lifecycle, a common mentor pool has been established in the State with the likes of Ritesh Agarwal, Founder of OYO Rooms and Vijay Shekhar Sharma, Founder of Paytm.
The State Government currently supports 100+ active start-ups working on innovative solutions to pressing problems across different sectors. Also, several workshops and bootcamps are organised all across the State in association with stakeholders of the startup ecosystem to inculcate the spirit of innovation and enterprise among the citizens. On the policy front, Uttar Pradesh is on its way to become the destination of choice for start-ups in the country and the Government is taking steps to drive the innovation agenda and harness the core competencies, local talent, resources and capabilities to create new opportunities for all citizens.
With a huge resource base, the State intends to cater to the huge domestic demand, while aiming to become a global electronics manufacturing hub by encouraging the same. To accelerate Electronics System Design and Manufacturing (ESDM), the UP Electronics Manufacturing Policy 2017 hereby declares Noida, Greater Noida and Yamuna Expressway area as "Electronic Manufacturing Zone". Additionally, there are three Electronic Manufacturing Clusters (EMCs) earmarked at Yamuna Expressway and Greater Noida Region, bringing in a
plethora of investment opportunities.
Under the Industrial Investment and Employment Promotion Policy of Uttar Pradesh 2017, a number of fiscal and non–fiscal incentives have been offered to promote this sector.
What is the strategy to bring investment in Information Technology and Electronics sectors at Uttar Pradesh Investors Summit 2018?
Today for enhancing economic development and growth, the priority of the government is to attract investment into the State. The Government is committed to build a business oriented climate that attracts investment, and encourages fair and effective regulatory institutions through probity, transparency and accountability in processes of governance. We seek a greater role with the private sector to expand our economic base while empowering the disadvantaged groups through inclusive, faster and sustainable development.
We have taken various initiatives for the growth of IT and Electronics sector by creating favourable conditions to enable investment and industrial development through investment friendly policies, which identifies key business regulations, market dynamics and future technology advancements that have been further simplified and rationalised. We have also taken a number of significant decisions and progressive steps to reach out to the investor fraternity.
In this context, Uttar Pradesh Government is organising the UP Investors Summit from 21st – 22nd February 2018. As a precursor to the UP Investors Summit 2018, we organised roadshows in various cities including New Delhi, Bengaluru, Hyderabad, Mumbai, Ahmedabad and Kolkata to interact with key industrialists across focus sectors and met potential investors to discuss their future investments plans.
How is the investment promotion supported by policy framework? Will it create huge employment opportunities?
With the focus on creating employment, promoting entrepreneurship, innovation and enhancing quality of life, the Government has rolled out UP IT and Start-Up Policy 2017 which aims to tap the potential of technology with a sharp focus on developing infrastructure and human capital development for the growth of ITBPM industry and Startup ecosystem. Our aim is to promote balanced regional growth.
Towards this direction, special incentives such as rental rebate will be given to units that establish in the region of Bundelkhand and Purvanchal. The Government is paying special attention to develop and promote Micro, Small and Medium Enterprises (MSMEs) within the State. Therefore, additional incentives will be given to MSMEs such as lease rental subsidy and power subsidy in order to help them grow and increase their competitiveness.
What are the opportunities and incentives available for the investors? Do you feel UP is well prepared to welcome investment in Information Technology and Electronics sectors?
The Uttar Pradesh Government aims to encourage entrepreneurship and innovation by providing impetus to Startups, Incubators and centres of Excellence. Special attention has been given to Ease of Doing Business (EODB) in the State, which includes setting up of empowered committee, single window assistance and other steps which would largely help investors in doing business in the state. The UP IT and Start-Up Policy 2017 offers several incentives to IT/ITeS/BPO companies to establish units and for the existing companies to expand in Uttar Pradesh. Fiscal incentives such as interest subsidy, stamp duty and electricity duty exemption, land cost rebate, reimbursement of patent filing cost will be provided to attract investment in the IT/ ITeS sector.
Under the UP Electronics Manufacturing Policy 2017, many new additional incentives have been proposed for the mega investments in the State which include capital subsidy, interest subsidy, and stamp duty besides other incentives on case to case basis for investors. With the offering of these incentives, the state will witness influx of investment in IT and Electronics manufacturing sectors from both domestic and international companies.
Why do you feel that there is a huge potential in IT, ITeS and ESDM sector in Uttar Pradesh? Does the new policy also give an opportunity to set up IT City or BPOs in the State?
The UP Electronics Manufacturing Policy – 2017 has been designed to promote the State's vision of becoming the Electronics Manufacturing Hub of the Nation and to create world class ecosystem for R&D, Product Design, Assembly & Testing, Engineering and Production for Electronics in the state. Additionally, the entire notified area of Yamuna Expressway, Noida and Greater Noida has been declared as "Electronics Manufacturing Zone".
This zone carries excellent infrastructural facilities to support the Electronics Manufacturing in the state with seamless connectivity, state-ofthe- art infrastructure, logistics hub, 24X7 water-power availability, social infrastructure, international schools, hospitals, nearest international airport and cuts across through DMIC and EDFC corridors.
Hence, the Government strives to tap the potential of the Electronics industry in the country by bringing new investments in the electronics sector to push overall development of the state and the country. Furthermore, HCL IT City Lucknow (based on PPP model) with investment of Rs 1,500 Crore is also supported under the benefits of UP IT & Start-up policy, where currently over 1,100+ employees are working in Lucknow.
It is expected that total employment generation would be 75,000. India BPO Promotion Scheme: The government promotes establishment of BPO units under India BPO Promotion Scheme. The State Government shall extend additional capital support and incentives under this scheme to BPOs in UP.
What new plans are on the anvil?
Over 2,000 start-ups are functioning in UP and we would like to provide world class infrastructure by way of setting up India's Largest Incubator. It will help companies registered in UP give shape to their businesses. The Incubator and other related infrastructure will come up near Lucknow airport spreading across 40 acres. A mobile app too will be launched for startups soon.