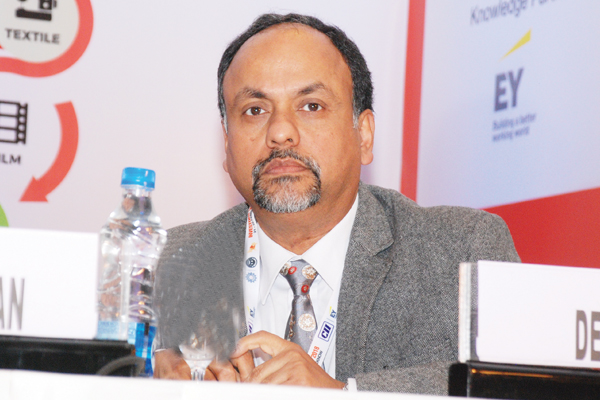 Greater Noida has the best infrastructure as far as industrial activities are concerned with a focus to keep the township green, clean and provide the kind of air quality people like to breathe, says Debasish Panda, Chief Executive Officer (CEO), Greater Noida Industrial Development Authority, in a conversation with Gopi Krishna Arora of Elets News Network (ENN).
Shed some light on the recent projects envisaged by the Greater Noida Industrial Development Authority.
Greater Noida township is completely different from other townships. It's a planned and integrated township comprising industrial plots, residential facilities, commercial and institutional properties. We've the best social and physical infrastructure. By social infrastructure, I mean, schools, colleges, universities, hospitals, leisure activities, clubs, hotels, and so on. Investors look out for all these things for the benefit of their clients, customers and employees. Firstly, we offer a complete package, which no other townships offer other than those developed recently. Greater Noida has learnt from the experience of Noida and has improved upon it.
To sum up, we have the best infrastructure as far as industrial activities are concerned, and investors don't need to scout for other kind of things that are required. Secondly, Greater Noida attracts people due to its ease of doing business. Thirdly, we have an abundant power supply. A private licensed operator known as Noida Power Company Limited (NPCL), in which Greater Noida Industrial Development Authority also has a stake, ensures that power supply doesn't become an issue. Plenty of water is available. About 85 cusecs of Ganga Jal would be flowing into the township by October this year.
ROAD CONNECTIVITY We have an excellent road connectivity, which is very important as far as investment is concerned. The expressway crossing through Greater Noida will be extended up to Lucknow and beyond. Metro is connected with Delhi and other parts of NCR (National Capital Region). Jewar International Airport is also on the cards.
PROJECT ON PIPELINE Few specific infrastructure projects coming up here are dedicated freight corridor: the eastern freight corridor and the western freight corridor, intersecting at Greater Noida. Soon, freight containers leaving Greater Noida will reach eastern or western port within 12-14 hours, providing logistic advantages. In other words, Greater Noida will become the 'drive port' of northern India. In near future, Greater Noida will become the hub of all the exports. We are coming up with a multi-modal logistic hub and multi-modal transport hub. We have a Special Purpose Vehicle (SPV) with the Delhi-Mumbai Industrial Corridor (DMIC). Along this corridor, there are investment regions coming up.
The first early bird project Integrated Industrial Township Greater Noida Limited is almost ready in respect to civil works at Greater Noida. By March-April, I think, it will be open for allotment. It will be a 750-acre fully developed state-of-art technology. In the past, we have seen big investments from Honda, New Holland Tractors, LG, etc, in Greater Noida. Although there were some lull in between, things are now picking up with the Government of India's new Industrial Policy in consonance with ease of doing business. A lot of domestic and foreign investors have shown a keen interest to invest in the Greater Noida.
They also have the advantage of being in the NCR, too. We are expecting a lot of investments to flow. We expect to sign MoUs worth about Rs 8,000-10,000 crores during the Investment Summit scheduled to be held on 21-22 February 2018.
Please elaborate on the progress being made on the Metro Projects.
Metro trial is being operated. Other facilities have been completed. We are expecting it to be operational by 2018 mid-year. It is a subject to various clearances. Otherwise, the target to complete the project, and to make it commercially available, has been set for 2018 mid-year.
What are the policies in place to attract the investors?
We don't have a separate policy. We follow the broad policy of the Government that provides sector specific investments, facilities, etc. We will operate within the broad framework of the policy. Tell us about the investors and the areas of investment. We are keen to get investors in IT related activities, biotech products, life sciences, and even the newer areas like greenfields, aerospace. Basically, land is at scarce and expensive, as compared to hinterland. Therefore, we want to make the best use of the available land. From the investors perspective, if it is a high-value investment, land cost gets absorbed in it. We are looking from these array of sectors and products to be manufactured within Greater Noida. An added benefit of coming here is the pre-existing infrastructure.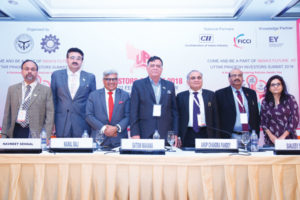 What are the plans to boost the education sector?
Greater Noida is also emerging as the Education hub. With five already existing universities, Greater Noida has a number of technical and engineering colleges along with IT institutes. Continuous efforts are being made towards the growth of the education sector wherein we offer the latest streams and disciplines. Research related activities are being given a greater emphasis.
What is ecotech all about? Kindly explain.
Ecotech is the name given to tech zones. We have provided a lot of green space with focus to keep the township green, clean and provide the kind of air quality people like to breathe. It is another benefit for people to settle in Greater Noida Township.
Any message for investors planning to come and invest in Greater Noida?
The scope of investment in Greater Noida is tremendous. It carries a massive array of opportunities for investors across the world. At Greater Noida, we have various facilities for setting up the industries at developed industrial plots ranging from the size of 1,000 metres up to 100-150 acres. Moreover, there is an abundant supply of residential facilities; commercial and institutional lands are available to set up IT, ITes and other corporate offices. We have closely taken care of social and physical infrastructure which includes state-of-art, green spaces, schools and universities, hospitals, clubs, leisure zones, entertainment centres, etc. Hence, investors can explore opportunities at one place in one go. We welcome everyone to come and invest in Greater Noida.