The Government of Gujarat is in the process to experiment Solar Bus service in the State, battery-run buses. By next year, these buses will be seen plying on the roads of the State, says Vipul Mitra, Principal Secretary, Department of Transport, Government of Gujarat, in conversation with Sudheer Goutham of Elets News Network (ENN).

"The Transport Department, Government of Gujarat, will soon launch a mobile- based app for users to simplify the RTO process."
What measures have been undertaken by the Transport Department to bring relief to the lives of citizens? The Transport Department of Gujarat has implemented new measures, especially on "Road Safety" and making things easier at the RTO level.
Road Safety: The Road Safety Tribunal, Government of Gujarat —a constitutional body (like National Green Tribunal in New Delhi) —has formed a Road Safety Authority with mandate to take steps and give directions to NHAI (National Highway Authority of India), PWD (Public Works Department), and other local bodies to implement road safety measures. A GPS-based Geo-tagging system has been installed in 108 ambulances across the State to identify black spots, to tap places where accidents occur frequently. For instance, in a place where five accidents have taken place will show-up automatically in a database, which will be identified as a black spot. Then an audit is conducted on that place and based on it, rectification is done.
The Department has made it compulsory for every commercial vehicle to install speed governor, a device that regulates the speed they are travelling in. This was started three months back, and about 60,000 commercial vehicles have already installed the device. We've restricted these vehicles from plying beyond 70 km. It is estimated that 30 per cent of accidents on National Highways happen when cars hit trucks parked on roadside. We have made it compulsory for every truck to coat "reflective tapes" to enable their visibility at night or in low-light conditions.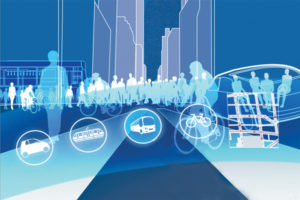 Road Safety Awareness: We have deployed 11 vans in four major cities of Gujarat covering schools to raise public awareness about road safety. About 6-lakh students have been sensitised in last one year. Through these new measures, about 16 per cent road accidents have reduced. In the coming years, next 10 to 15 per cent more reduction is expected.
RTO Simplification: The Department has upgraded its software that decentralises a lot of RTO activities. For instance, number plate fixation can be done through vehicle dealers —so that a buyer doesn't need to visit RTO to do the needful. Similarly, licensing has been decentralised to ITIs. One can visit nearby office of the ITI located in the Taluka —pass the training and other needful criteria —and obtain driving license. We will soon introduce a mobile-based app for users to simplify the RTO process.
Meanwhile, all GSRTC buses have been integrated with GPS. A control room has been established to track punctuality of buses and monitor drivers' activities on real-time basis. If the bus is delayed, stopped at unauthorised stops, takes a wrong route, etc., will have direct effect on driver's salary. With the use of this technology, we have brought about 90 per cent punctuality. Also a mobile-based app has been launched for users to track real-time activities of buses travel in.
What are the new eco- friendly projects taken up by the Transport Department, Government of Gujarart?
The Government of Gujarat is in the process to experiment Solar Bus service in the State, battery-run buses. By next year, these buses will be seen plying on the roads of the State. The Government is also exploring to introduce buses running on other alternative fuels. Recently, a conference of all Transport Ministers from 17 different states of the country was held in Vadodara. It was chaired by Union Transport Minister Nitin Gadkari. Various projects were discussed to introduce eco-friendly projects.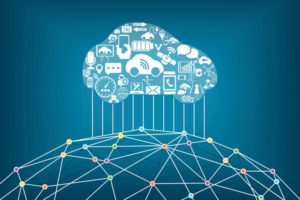 Are there any blueprints lined up to introduce new mode of connectivities across the State?
For Urban mobility, metros are being built in Ahmedabad and Surat. An ambitious multi-modal transport hub is being constructed in Surat that is being monitored directly by the PMO (Prime Minister's Office). Rail, road and city bus service, all will converge with this hub —similar to European countries. Also Volvo bus service connecting other cities within the State, along with other States, will receive a major boost.
Ahmedabad-Mumbai Bullet Train Project: The project is being implemented by the Railway Ministry along with the Governments of Maharashtra and Gujarat. Prime Minister Narendra Modi and Japan's Prime Minister Shinzo Abe inaugurated the ambitious project, which is expected to take-off in the next five years. The project will provide a major boost in improving mobility and transportation between Ahmedabad and Mumbai.
Metro Rail Project: The number of vehicles in Gujarat is more than two crores, of which 60 per cent are two- wheelers. With the launch of metro project, we're hoping that these two- wheelers, or people who have graduated to cars recently, will shift to metros due to its fast movement. However, the challenge is a last-mile connectivity —to reach work, offices, residence after getting off the metro —for this, we're in the process to tag taxi companies like Uber, Ola. So ultimately, the people will be travelling long distance commuting within the city (20 km to 30 km) through metro and local road commuting through city bus, Uber, Ola taxis, bikes and autos.
CNG Greenfuel: Talks are on with various companies specialising on greenfuels. The challenge is, however, the cost. The Greenfuel-run buses are 10 times costlier. As a state-run corporation, we cannot afford it. Also there is a challenge on recharging the fuel. We look forward to Government of India's plan to introduce Green Vehicles across the country by 2030.
Follow and connect with us on Facebook, Twitter, LinkedIn, Elets video