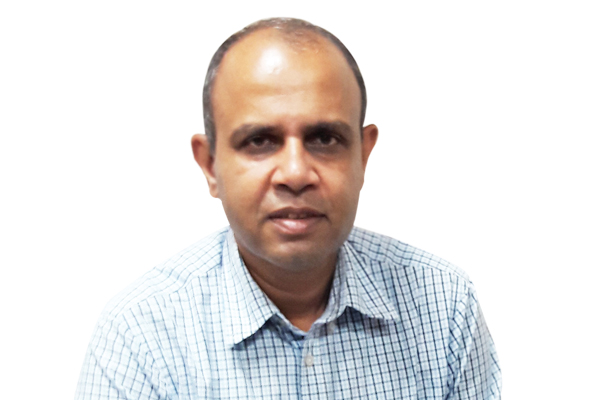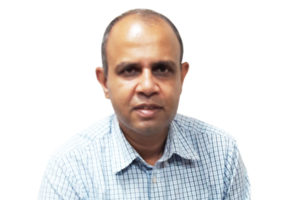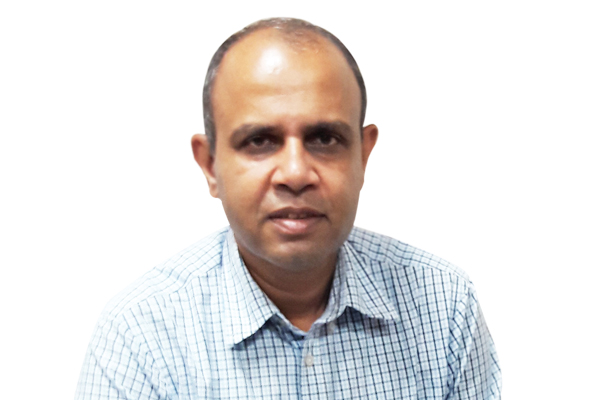 The Electronics & Information Technology Department is the nodal department for Government of Odisha in the matters of IT, ITES and Communication. The department plays a vital role in formulating and implementing policy matters for information technology, ITES and electronics promotion of the State. Ashok Kumar Meena, Commissionercum-Secretary, Electronics & Information Technology Department of Odisha shares the new policies, plans and strategies undertaken by the State government to promote growth in IT, ITES and ESDM sector in Odisha, in conversation with Biswajit Sahoo of Elets News Network (ENN).
Odisha has recently introduced the new Mobile Tower, OFC and related Infrastructure (Odisha) Policy, 2017 notified by E&IT Department. What are its objectives and how it will influence the IT industry and citizens?
Telecom sector has a multiplier impact on the economy and there is huge growth in wireless and broadband subscriber base across the nation, and so is in Odisha. To meet this demand, establishment and augmentation of telecom infrastructure within a timeframe has become an industry norm now. Through this new policy, Electronics & Information and technology department (E&IT) will provide a single window platform to mobile tower and telecom-related infrastructure companies to obtain clearances.
It will streamline the process of application and grant of permission for installation of mobile tower, laying of OFC, in-building solutions and other telecom infrastructures within the specified time line. This will help telecom service providers, infrastructure providers having licenses from Department of Telecommunications to obtain permission with a given time frame.
This will also encourage the development of telecommunication network in remote, hilly and critical Left Wing Extremists affected areas of Odisha and encourage establishment of modern telecommunication infrastructure to provide high speed internet in Gram Panchayats and villages. The policy proposes to ensure good quality Internet in areas where mobile connectivity exists and also improve terrestrial broadband connectivity in urban and rural areas.
This policy is one of its type and we are sure it will address telecom infrastructure needs for next 15-20 years. This policy will eventually will be able to address issues such as call drops, network outage and connectivity gaps etc.
Odisha has been a pioneering State in adopting e-governance module and introducing citizen centric solutions in number of services, what is the status in present scenario?
The Government of Odisha has introduced many path breaking e-governance programme since long, which has led to seamless, paperless and cashless transaction system fulfilling the governance objectives and bringing innovative citizen-centric solutions. Citizen centric service platforms like Human Resource Management System – HRMS for salary bill computation and preparation of government employees, iFMS for sanctioning of treasury bill are path breaking steps in governance. These modules ensured all the employee resource databases are digitised across the State. Salary disbursement, monetary transaction though treasury are seamless, real time and cashless, bringing all the beneficiary disbursements in one digital platform. In Odisha, e-Despatch for internal communication government departments and Work Flow Automation System – OSWAS for secretariat are fully automated and these are enabling the government to move towards a paperless governance system.
Over a period of time these three systems and citizen centric services delivery are to be combined and form a base for Enterprise Wide Architecture for Govt of Odisha. The process of e-governance transformation has initiated in 2004 when Odisha government has come out with the Information Technology & ITeS Policy in 2004. The e-governance roadmap of Odisha with governance vision, governance strategy and blue print and capacity building was released on 2006. Initially, 15 Departments were identified to provide more than 200 services under the Mission Mode Programme (MMP) of National e-Ggovernance Programme. To strengthen the capacity of line departments of State for effective implementation of e-governances, Odisha government has taken up its IT infrastructure activities into four different categories such as capacity building, e-governance, ICT promotion, policy formulation. Odisha's IT department is also the recipient of Prime Minister Award for Excellence in Public Administration.
What are the flagship e-services programmes, that have been transforming the governance process faster and quicker in the State?
E-governance is an enabler to good governance in Odisha. There are many applications and service platforms are in place in the state across various departments to bring in efficiency in the citizen centric service delivery process. There are platforms like e-Despatch, e-Registration, CT-MMP, iFMS, Odisha State Wide Area Network – OSWAN, e-Municipality, e-Admission, e-District, e-Shishu, e-Procurment, Bhulekh, e-PDS solutions are operational in enabling the citizen to access the government services faster and quicker.
e-Despatch:
The e-Despatch is a letter despatch application starts on receipt of final letter and involves seven simple steps to ends with despatch of letter as per instruction. e-Despatch helps streamlining content updates, store copies of the information within itself. It is used in all the departments across the State, district and block level offices bringing speed and transparency in the administration.
e-Admission
Student academic management system (SAMS) provides a platform for college admission through e-Admission and several services to students in the colleges after admission also through e-Administration.
E&IT's Technical Directorate – OCAC is also the nodal agency for AADHAR enrollment and generation in the state. Recently Aadhaar generation has reached 417.86 Lakh out of projected population of 449.41 lakh as on 21 September, 2017. Nuapada has the highest in percentage term.
What are the other major plans of the E&IT department to introduce friendly e-governance models?
E&IT department plans to introduce transaction oriented citizen-centric online grievance redressal platform in real time basis. This dashboard format will reflect the citizens' grievance status and where it is pending. Odisha will soon have its Enterprise Wide Area Architecture by putting different governance components together.
What is the strategy for updating State Wide Area Network and what would be its benefits?
SWAN is the one of the core infrastructure of NeGP. In Odisha, SWAN is in operation since 2010 and it is now for due updation. In the second phase, various services available through OSWAN would be increased. The bandwidth of OSWAN will also be increased to keep pace with the governance engagements. As part of SWAN, the State Head Quarter (SHQ) has been connected with all district headquarters and 284 block headquarters with voice, video and data network capability. OSWAN also established 40 different video conferencing studios.
The Government of India is rolling out Bharatnet project in 18 districts of the State to provide broadband connectivity through Optical Fibre Network. State is implementing roll out of Bharatnet project in remaining 12 districts in Phase – II. Once, the connectivity is established through optical fibres, all the Gram Panchayats will be used as the front end of delivering all the digital services. The Gram Panchayats would be using their own application in the digital centres and use the high speed data connectivity exclusively for delivering governance at door step. Development programmes implemented under the Gram Panchayats can be monitored and reviewed from this centre.
What is the strategy to update the State Data Centre?
State Data Centre will be upgradeded with IT and non-IT infrastructures, aggregation of IT infrastructure and management resources. This is also planned that, the State data centre will offer cloud services, software services to the young and budding students at the college. They can utilise the cloud service or other services offered by SDC to build their own application. Our objective is that every college in Odisha should get the robust digital infrastructures available to them; students should make their own application and utilise them.
IT & ESDM has been one of the focus sectors of investment in State, what is the investment scenario in IT & ITES in Odisha in the present context?
Odisha has developed IT specific SEZs to cater to the demand of the sector. Large IT infrastructure initiatives such as Info Park, Info valley, Info city and IT investment regions are under development to stimulate the IT/ITES sector.
Through number of incentives and promotional measures, Odisha is poised to attract more investment in the IT/ ITES/ESDM segment in next couple of years and generate more opportunities for the next generation.