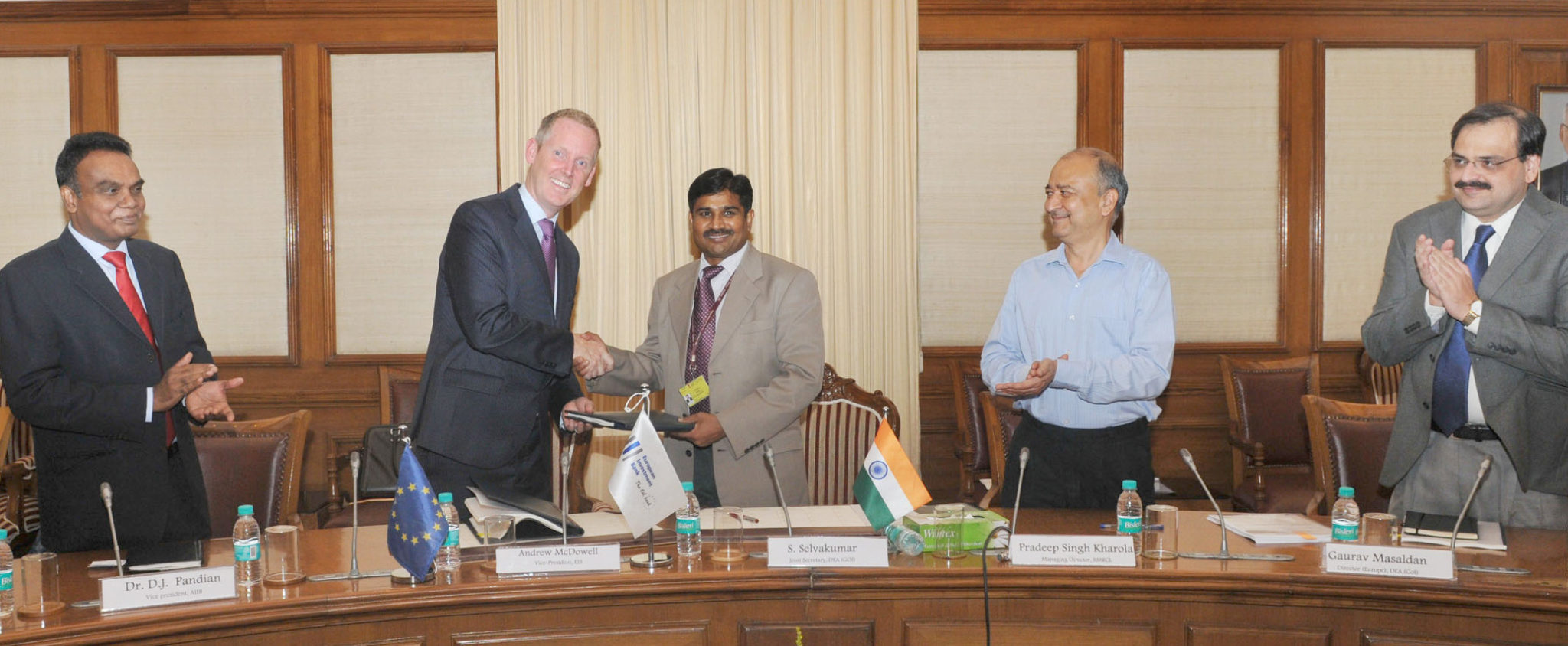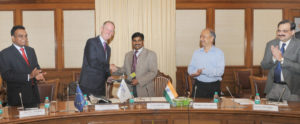 The Government of India and European Investment Bank (EIB) has  signed the finance contract for lending of  300 million pound for Bengaluru Metro Rail Project Phase II Line R6.
  The agreement was signed by S Selvakumar, Joint Secretary (BC), Department of Economic Affairs (DEA), Ministry of Finance on behalf of the Government of India and Andrew McDowell, Vice President, EIB, on behalf of the EIB.
Bengaluru Metro Rail Project Phase II is to be jointly financed by the European Investment Bank (500 million pound) and Asian Infrastructure Investment Bank (300 million pound). The first tranche of Euro 300 million was signed on Thursday. The project envisages extension of East-West & North-South lines for Bangalore Metro Rail which includes a total length of 72.095 km (13.79 km underground) and 61 stations with 12 underground stations. The project implementation period is 5 years from date of commencement of the Project.
            The objective of the project is to bring in a quantum improvement in the transportation sector in the city in tandem with the Bangalore Metropolitan Transport Corporation (BMTC) and other modes of urban transport. The project aims to ensure modern transport facility for the commuters. The spinoffs of the project would include employment opportunities, benefits to the economy, reduction of number of vehicles on road, less fuel consumption, reduction in air pollution, reduction in passenger travel time and also improvement in the aesthetic value of the city.
            Dr DJ Pandian, Vice President, AIDB, Pradeep Singh Kharola, Managing Director, Bangalore Metro Rail Corporation Ltd and Gaurav Masaldan, Director (Europe), DEA, Government of India were also present on this occasion.