Chandigarh has seen a revolution in the way its residents today interact with the government. There are no serpentine queues in government offices. Instead, residents prefer to log online and do cashless transactions. Now even school and college admissions are being done online, marking a leap in the use of technology for the purpose of governance and administration, writes Priya Yadav of Elets News Network (ENN) following an interview with Anil Prashar, the man who has ensured implementation of all these projects and is the Head of Society for Promotion of IT in Chandigarh (SPIC).
"The UT Administration has set up e- sampark centres across the city and as many as 78 citizen services are being provided at these centres."
What is the mandate of SPIC?
SPIC has been set up under the Department of Information Technology, UT Administration, for implementing the various plans of the Administration to promote the IT industry in the city. The idea is to promote application of IT in UT in accordance with the IT policy of the administration. Also, we promote e-governance, software exports, create IT infrastructure, generate jobs in IT and to facilitate the establishment and functioning of data processing centres. We provide consultancy services and impart training in various disciplines of IT.
What is the level of e-readiness among city residents and what are the facilities that the administration is giving to promote it?
People in Chandigarh, by and large, are highly e-ready. They like to interact with the government the e-way instead of queuing up in offices. The UT Administration has set up e- sampark centres across the city and as many as 78 citizen services are being provided at these centres. These are being added by the day. The response from public has been extremely good and every day we see lakhs of transactions being done at e-sampark centres. People are paying their electricity, water, telephone bills and even paying property tax at these centres.
Now, we are going a step ahead and for those who don't want to even go to a neighbourhood e-sampark centre can go online or download an app that will allow you to do all transactions from your smart phone. This is of great benefit to people and will help in taking the load off the e-sampark centres or government offices. Now everything is going to be made online – for example from generation of electricity bill to paying it and getting its receipt– all will be done online. This will facilitate people and they will not have to wait for the last minute to pay bills.
What are the projects that SPIC is working on to make people's lives easier?
We make a lot of apps that come in very handy for governance and for people to avail government services. Apart from apps for availing all e sampark centre services on your smartphone we have come out with apps for various departments. For instance, we have developed an app for the transport department that allows commuters to check the routes and schedule of both local and long distance buses.
What is the next best thing happening on the e-governance front?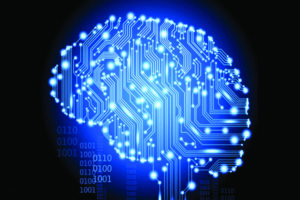 From this session onwards, we have made the admission process online. E-campus is set to change the life of students and their parents as the entire admission process can be done from your smartphone and people do not have to run from one institute or school to another physically. Even the prospectus of colleges is available online and can be downloaded instead of having to pay for individual college prospectus. To begin with, six government and six private colleges are going to have online admissions and subsequently all colleges will be taken into ambit. All technical institutes are doing admissions online. Similarly, the same will apply for school admissions and this will not just bring about ease for people but also transparency in admission procedure.
All these initiatives are also helping us ensure, besides providing comfort to people, that all fee is paid cashless. The city is fast moving towards cashless transactions and this is just one step in that direction.
How has been the success of the incubation centre?
The SPIC IT Enterprise Development Centre was thrown open in 2002 to promote small IT companies in setting up their facilities and to assist young professionals in setting up their entrepreneurship by providing shell pace in Chandigarh. Internet bandwidth connectivity has been provided by STPI for software export. These IT companies are expected to shift to other locations within next three years after establishing themselves. Over the years, several companies which started at the incubation centre have become very successful.
What are the other projects where SPIC is giving support?
SPIC provides entire support to Registration and Licensing Authority (RLA) Services operations. It provides all consumable items to RLA and maintain data card printer used for printing of smart cards. We give complete maintenance to application software and database. SPIC issue registration certificates, driving licence, conductor licence and trade certificates on smart cards.
What steps are being taken to make the youth and the under-privileged IT empowered?
We are running education programmes not just for the youth but all sections of society, including housewives, senior citizens and all those who find themselves IT crippled and wish to learn. Under the Chandigarh IT Reach Out Programme, a computer training is being given to children at Madarasa in Manimajra and to children at Bal Bhawan in Sector 23. This is a free soft skills programme for the underprivileged children. A basic programme is being run in 81 schools of the city which is free and mandatory for all students of class 9th, 10th and 11th.
Follow and connect with us on Facebook, Twitter, LinkedIn, Elets video