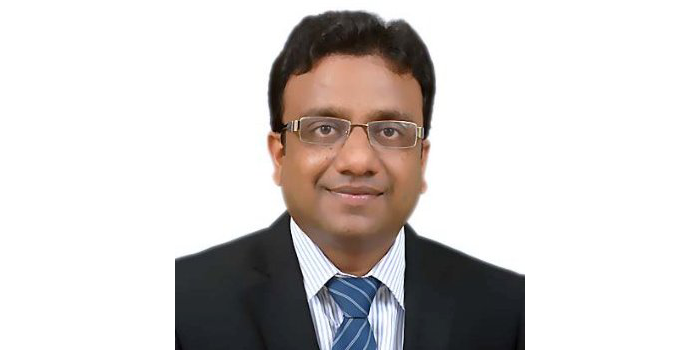 Every year government agencies come up with numerous social schemes for welfare of its citizens. The agencies offer various assistance programmes, subsidies, pensions and healthcare programmes for the benefit and development of citizens. The question is how many of these benefits reach the targeted beneficiaries, writes Arpan Bansal,  Associate Vice President, Head- Government COE , Newgen Software Technologies Limited.
The Missing Links
The number of citizens in need of such social programmes/ schemes is growing. And, in the current state these social schemes are running at multiple levels, resulting in redundancy, low visibility and pilferage. Further, the existing siloed systems have their own challenges such as:
Delivering benefits to the targeted beneficiaries- The current manual intensive processes and systems are error-prone, leading to over payments or improper payments. With no oversight across the processes, it leads to frauds, leakages and pilferage.
Growing data volume– As increasing number of citizens are applying for various schemes, it results in mammoth amount of data generation. Requiring agencies to ensure secure archival and transfer of this data which comprises citizens' personal information as well as their bank details.
Finding the right programme– Citizens are overwhelmed with information available on various websites and portals. And, due to low collaboration between citizens and agencies, they do not find the right programme as per their needs. This results in less-than-desired citizen satisfaction.
Combating The Challenges
To address the existing challenges in the welfare programmes, the government is coming with various ideas such as replacing cash handouts with direct transfers, online help portals, and others.
The Direct Benefit Transfer (DBT) initiative aims at eliminating cash handouts and transfer benefits directly in the accounts of the targeted beneficiaries. The initiative has enabled the government save billions of Rupees and has benefited millions of Indian citizens.
However, for citizens to gain the maximum from the welfare schemes, agencies need to foster transparency by offering real-time updates, user-friendly portals and round-the-clock services.
Leveraging technology, governments can enhance schemes' effectiveness and ensure better targeting and timely delivery of benefits. To ensure such levels of citizen service excellence, it needs to reflect in the government systems and processes.
So, here's what government departments need to consider while implementing a technology solution:
The automation thumb rule

– Citizens expect timely and efficient services. Automation is the answer but needs to be done end-to-end and not in bits and pieces. Streamline the complete scheme right from receiving the application, applying eligibility checks, auto-verification to direct funds transfer in the beneficiary's account.

Multiple touch points but unified interface

– To enhance scheme effectiveness, the system should enable citizens to initiate application through multiple channels such as online portals, social media channels, physical application form and others. However, the system should offer a unified interface that streamlines intake of these applications across multi-channels and offer a single view to beneficiaries, officials and other stakeholders.

Integration throughout

– Seamless integration across multiple systems and departments is key to secure information flow and timely funds transfer.

Applying the rules

– The process is error-prone as citizens may not always have complete knowledge about the program that they want to apply for, creating room for errors while submitting an application. Further, the manual data entry adds to the complexity. To overcome this, a system should allow for pre-defining of rules for first-time-right application submission and various eligibility checks to eliminate errors.

Better process view

– Siloed processes, awaited approvals and document-intensive workflows all sum up to delayed funds transfer. The system should empower stakeholders with 360 degree process visibility through dashboards and reports.

Safeguarding citizens' information

– Information security has always been a major concern. The system should ensure secure archival of citizens' information in a centralized repository with roles-based access.
Enhancing Schemes' Effectiveness
The antidote for all the current challenges is to leverage the right technology and digitally empower officials. Taking an end-to-end approach for streamlining schemes from application submission to funds delivery is the answer to growing citizens' needs and combating leakages. To achieve all the above capabilities, it is imperative to adopt a robust platform that allows for extensive integration, seamless collaboration and 360 degree process visibility.
A Business Process Management (BPM) platform enables businesses to transform processes by automating and streamlining end-to-end processes. The platform with its flexible workflows and monitoring capabilities can facilitate governments in their endeavors.
Here's how a BPM platform can help:
Rapid scalability– Government offers various benefit schemes for the welfare of citizens. Leveraging BPM's configurability, agencies can build solutions for tomorrow. The platform allows officials to configure new rules and streamline various benefit schemes with one platform. Start with one scheme at a time and extend it to other schemes as well.
Fast-track funds disbursal– Break down siloed processes and reduce dependencies. Allow end-to-end automation of multiple processes and gain process visibility through a single point interface.
Leverage legacy systems– Easily integrate with existing systems without having to overhaul the entire system, ensuring seamless communication between legacy systems and all the disparate applications.