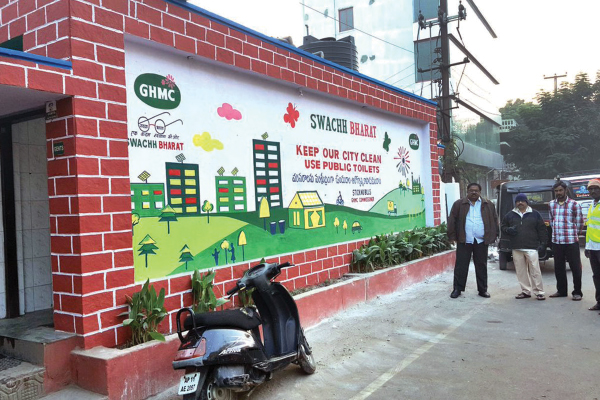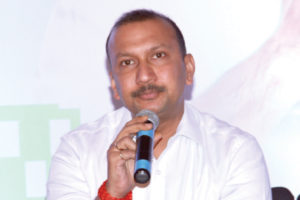 Rapid urbanisation and industrialisation in Telangana have put pressure on Urban Local Bodies and Municipal Administration to look at Municipal Solid Waste Management (MSWM) efficiently. Swachh Bharat Mission mandated the urban local bodies to collect waste efficiently and transport collection for treatment and disposal in scientific ways to convert it into energy. Naveen Mittal, Secretary, Department of Municipal Administration and Urban Development, Government of Telangana, shares the department's mandate for MSWM, in an interview with Sudheer Goutham of Elets News Network (ENN).
What are the initiatives undertaken by your department for MSWM?
Our aim is to ensure Telangana as a leading State in MSWM practices in India. As the Government of India notified the Solid Management Act 2016, we are committed to implement the rule in the State.
Our key objective is to ensure 100 percent segregation of waste at the source and then transport the waste in efficient manner for proper disposal and treatment. We have deployed over 1,000 auto tippers to collect the solid waste and collect garbage from households in a segregated manner in Hyderabad. With deploying these auto tippers, we have increased the garbage collection to a great extent. In the past, Hyderabad City was collecting about 3,000 metric tonne (MT) per day. Today, it is almost 4,500 MT a day. Further, the waste treatment of Hyderabad is now operating in a scientific manner. Our plan is to set up a waste to energy generation project in Private Public Partnership model, which is expected to commence shortly.
Similarly, the other cities of Telangana are now trying to replicate the proven adopted model to ensure better collection of MSWM, efficient way of transportation, treatment and disposal of the solid waste.
"The Department of Municipal Administration and Urban Development has taken many initiatives to make Telangana as an Open Defecation Free State".
Telangana's Tier-II Cities — Warangal Urban and Karimnagar — are now growing rapidly. How do you see taking new technologies for MSWM to these cities?
Our plans (proven models) will continue for MSWM in cities like Karimnagar and Warangal Urban as per the mandate given by the central government.
In Warangal, we face a unique problem of faecal sludge which is being dumped all over the city by private garbage collection vehicles, causing water pollution. To overcome this problem (faecal sludge), plan is on to set up a Faecal Sludge Treatment Plant with the support of Bill and Melinda Gates Foundation.
The plant, one of the best model plants in the country, is likely to commence by August 15, 2017. Apart from those, we plan to set up waste treatment and waste to energy generation plants in Warangal soon.
For Karimnagar, we are also working on ways to dispose of waste and garbage in scientific ways. We are looking at some sites for scientific land fill and waste treatment in the city.
How have you utilised technology in initiatives to monitor the operation and increase the MSWM's efficiency?
We have installed GPS tracker to all the garbage carrying vehicles to ensure the proper tracking of garbage disposal and operations. In the past, bogus trips by garbage transport vehicles were noticed. However, GPS installation has helped to tackle this problem. In Warangal, we are now planning to install sensor based bins to manage the waste management in efficient manner. The objective behind the initiative is to collect garbage and solid waste from houses is monitored by the GPS system.
Is open defecation a challenge to realise Swachh Bharat Mission dream?
The Department of Municipal Administration and Urban Development has taken many initiatives to make Telangana as an open defecation free-state. A total of 30 of our 73 urban local bodies (ULBs) have been declared open defecation free bodies, rest of them are initiating plans to achieve the goal in the coming days. The department is taking steps to ensure that every household in the urban area has an individual toilet, infrastructure development of community toilets and efforts to bring the reuse of those toilets which has not been used or worked.
Pharma clusters have been coming up in Hyderabad in the recent times. Highlight your plans to treat the industrial waste originating from the industry?
Yes, in the last few years, Hyderabad has witnessed rapid industrialisation and many pharma clusters have been established on the city's outskirts. However, the State government plans to set up effluent treatment system which is an integral part of any industry infrastructure and complying of waste management's rules and regulations.
What are the reasons of PPP model in Waste Management not witnessing much success in the past? What strategies can make the model viable in the coming days?
PPP Model is a not a problem for any waste management project. The problem is the right structure and right model of any project. The role of private sector and government body should be clarified up front to make the project success.