People can now directly register their complaints through Citizen Cop and any vehicle information can also be checked in case of any traffic violation. Chhattisgarh is the first State to successfully implement programmes like Vahan and Sarathi across the state, says Arun Dev Gautam, Secretary – Home, Jail, and Transport, Government of Chhattisgarh, in conversation with Gopi Krishna Arora of Elets News Network (ENN).
What initiatives have you undertaken to improve the transport system in Chhattisgarh recently?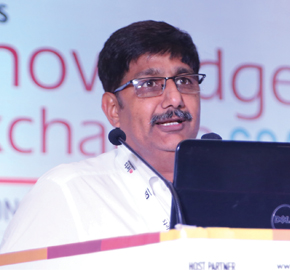 Many areas of Chhattisgarh, including Raipur, are developing with good urban systems. New cities are developing. But the expected infrastructure is still missing. A new kind of infrastructure is being created to develop the cities. Chhattisgarh is the first state to successfully implement 'Vahan' and 'Sarathi' programme across the state.
Naya Raipur as a very advance transport management system. In Old Raipur, a lot of things have been done to reduce the density of traffic. Many multi-level car parking spaces have been developed. Even the congestion of very crowded markets like Malviya Nagar and Sadar Bazar areas have been managed by creating parallel roads, parking spaces and restricting vehicles entry in the main area so that pedestrians can move around freely. This way, even the most dense market areas are being eased out.
How much development Chhattisgarh has witnessed in terms of transport infrastructure?
In big cities like Raipur, Durg, Bhilai, Bilaspur, Rajnandgaon, Ambikapur and Raigarh, urban infrastructure is being taken at a high priority. In the rating of Smart Cities, cities like Ambikapur have done a commendable job in areas like sanitation and waste disposal. Raipur is also doing laudable efforts waste collection, waste disposal, sanitation and drinking water. Apart from that, Raipur has done a good work for environment, pollution and introduced many initiatives like e-rickshaws, phasing out of old vehicles and restricting registration of new polluting auto-rickshaws.
As far as industrial pollution is concerned, a lot of efforts are being taken like monitoring of pollution levels at different places. Pollution check is again a good initiative, as earlier there was no mechanism to check and enforce the pollution norms. Infrastructure for controling the level of vehicle pollution has been created in most of the cities across the State. Most of the vehicles are complying and getting themselves checked for their vehicle pollution.
When we talk about Smart Cities it is equally important to have safe cities, what is your take on this?
Security is a very important aspect of developing any Smart City. Recent innovations taken up by the police, especially Inspector General of Raipur have involved the citizens like shopkeepers and residents of the locality to installing CCTV cameras at many locations. This has helped the police department to curb the level of criminal activities. It has been able to create deterrence in the mind of offenders where they know that they are under surveillance.
What initiatives are being taken up for police modernisation in recent times? 
We are creating a centralised emergency dial service called "Dial 112". In case of an emergency whether it's a fire, crime or natural disaster, Dial 112 will act as the centralised command and control centre. After receiving the call, it will dispatch the police vehicles, fire-fighting vehicles, ambulance etc as per the crisis. This service is yet to be operational. But we are at a very advanced stage of completion. Soon, it will be launched across state.
Are you planning to introduce additional services in Dial 112 in future? 
Dial 112 service is a platform where all the technology will be combined. As of now, we are starting with police services. In the next phase we will integrate 108 emergency, fire emergency services and link CCTV feeds so that it can be monitored at that level. So, it is a phasing system and technology will be integrated as it comes.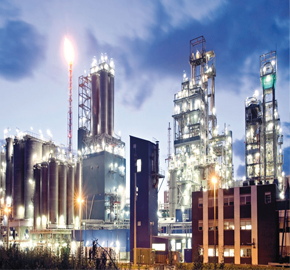 What is Citizen Cop app all about?
We have an app Called Citizen Cop, a very useful platform for the common public, in Raipur. Citizens can directly register their complaints through Citizen Cop, and vehicle information can also be checked in case of any traffic violation. This app is very helpful in terms of women security. The woman in need as they can directly call or make some indication in situation and access instant help.