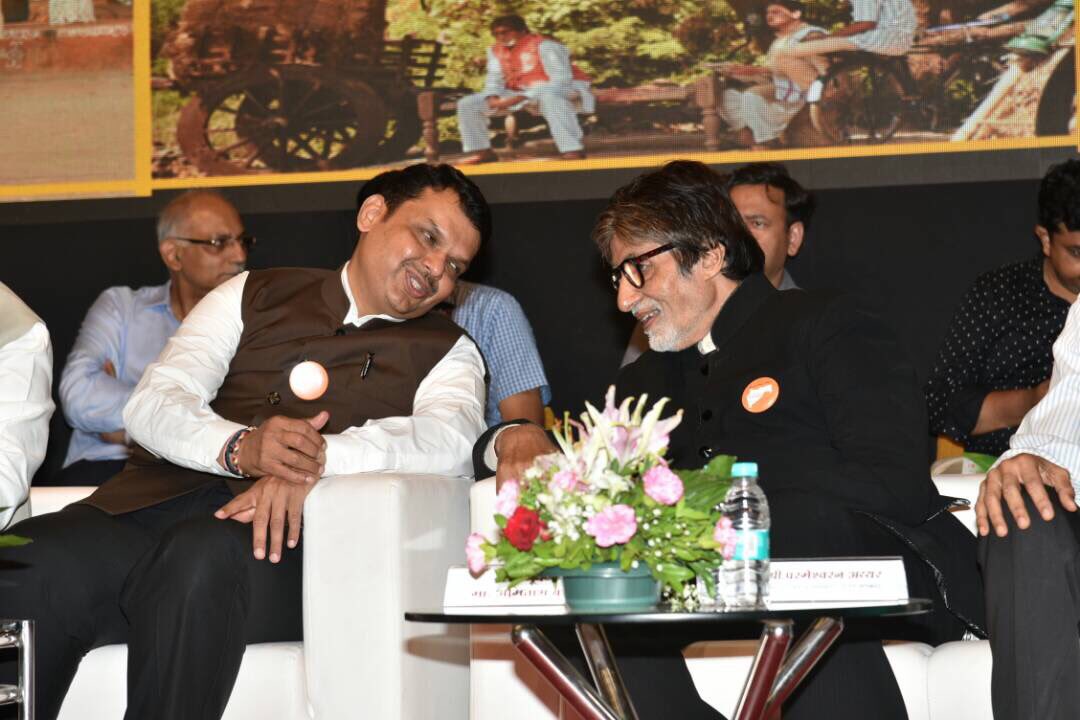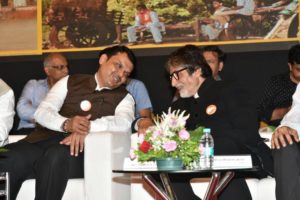 To promote toilet use and freedom from open defecation in villages, the central government has launched a new campaign titled 'Darwaza Band'.
The campaign was launched in the presence of actor Amitabh Bachchan, Union Minister for Drinking Water and Sanitation, Narendra Singh Tomar, Chief Minister of Maharashtra Devendra Fadnavis, Secretary, Ministry of Drinking Water and Sanitation, Parameswaran Iyer, and other Centre and state dignitaries in Mumbai.
Supported by World Bank, 'Darwaza Band' campaign will encourage such men who are not using their toilets to change their behaviour. Popular actress Anushka Sharma will also be seen encouraging women to stand up for this issue in their villages and take a leadership role.
"Great moment as we felicitated Maharashtra's 11 ODF districts and launched Darwaza Band campaign with Amitabh Bachchan," tweeted Fadnavis.
"Open Defecation is harmful for everyone, esp for women! Build & use toilets, pl support #Darwaza Band," tweeted actress Anushka Sharma.
At the event, Drinking Water and Sanitation Minister Tomar announced that more than two lakh villages have become open defecation free. He also said that in 2014, only 44 per cent of the villages have toilet. Now, just in three years, the per cent has gone up by 64 per cent.