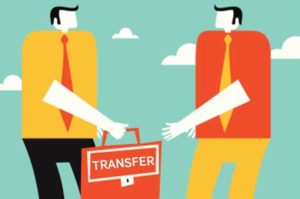 In a major reshuffle, 48 IAS officers have been transferred in Gujarat. IAS officer M K Das has been appointed as Principal Secretary, Industries and Mines Department.

Sangeeta Singh has been made Principal Secretary, Food, Civil Supplies and Consumer Affairs and S L Amrani is posted as Collector, Amreli, reported the Indianmandarins.com.
Rana Dilip Kumar has been appointed as Collector of Banaskantha-Palanpur while Sujeet Kumar as Collector of Botad, B K Kumar as Collector of Dangs- Ahwa.
Remya Mohan Muthadath is the new Collector of Kachchha-Bhuj while Dr M D Modia has been posted as Collector of Mahisgar-Lunawada.
Other important postings are as follows:
R S Ninama ,Collector, Narmada-Rajpipla
S K Langa, Collector, Panchmahals-Godhara
Patel Anand Babulal, Collector, Patan;
A V Kalaria, Collector, Porbandar
N K Damor, Collector, Tapi-Vyara
P Bharathi, Collector, Vadodara
C R Kharsen, Collector, Valsad
V A Vaghela, District Development Officer (DDO), Ahmedabad
Nirgude Yogesh Babanrao, District Development officer, Amreli
Amit Prakash Yadav, District Development Officer, Anand
Stuti Charan, District Development Officer, Arvalli- Modasa
Agre Kshipra, Disitrict Development Officer, Bharuch
H K Vadhvaniya as DDO, Dangs-Ahwa
A M Sharma as DDO, Gir-Somnath-Veraval
J B Patel as DDO, Mehsana
S M Khatana as DDO, Morbi
Kiran B Jhaveri as DDO, Panchmahals-Godhara
Manish Kumar as DDO, Surendranagar
M Y Daxini as DDO, Tapi-Vyara
Jenu Devan as MD, Tourism Corporation
Praveena as Director of Municipalities, Gandhinagar
M J Thakkar as Additional Rural Development Commissioner, Gandhinagar
M A Gandhi as Commissioner of Youth Services and Cultural Activities, Gandhinagar
K B Upadhayay as Director of Higher Education, Gandhinagar
K M Bhimjiyani as Deputy Director General, Sardar patel Institute of Public Administration, Ahmedabad
K K Nirala as Director of Technical Education, Gandhinagar
D G Patel as Superintendent of Stamps & Inspector General of Registration, Gandhinagar
B C Patani as Additional Secretary, Urban Development & Urban Housing Department, Sachivalaya
Lochan Sehra as MD, Gujarat Urban Development Company Limited with additional charge of Additinal CEO, Gujarat Urban Development Mission
Kum B R Dave as Additional Rural Development Commissioner, Gandhinagar; Vishal Gupta as Deputy Secretary, Finance Department Budget
D S Gadhvi as MD, Gujarat State Scheduled Castes Development Corporation, Gandhinagar
Sunil Kumar Hirala Dholi as Director, Prohibitoin & Excise, Gandhinagar
M I Patel as Deputy Secretary, Energy & Petrochemicals Department
Supreet Singh Gulati as Additional Commissioner of Commercial Tax, Ahmedabad
Arun Mahesh Babu as Deputy Municipal Commissioner, Rajkot Municipal Corporation, Rajkot
 Gosavi Harshit Pruthwiraj was posted as Deputy Municipal Commissioner, Ahmedabad Municipal Corporation, Ahmedabad
Follow and connect with us on Facebook, Twitter, LinkedIn, Elets video