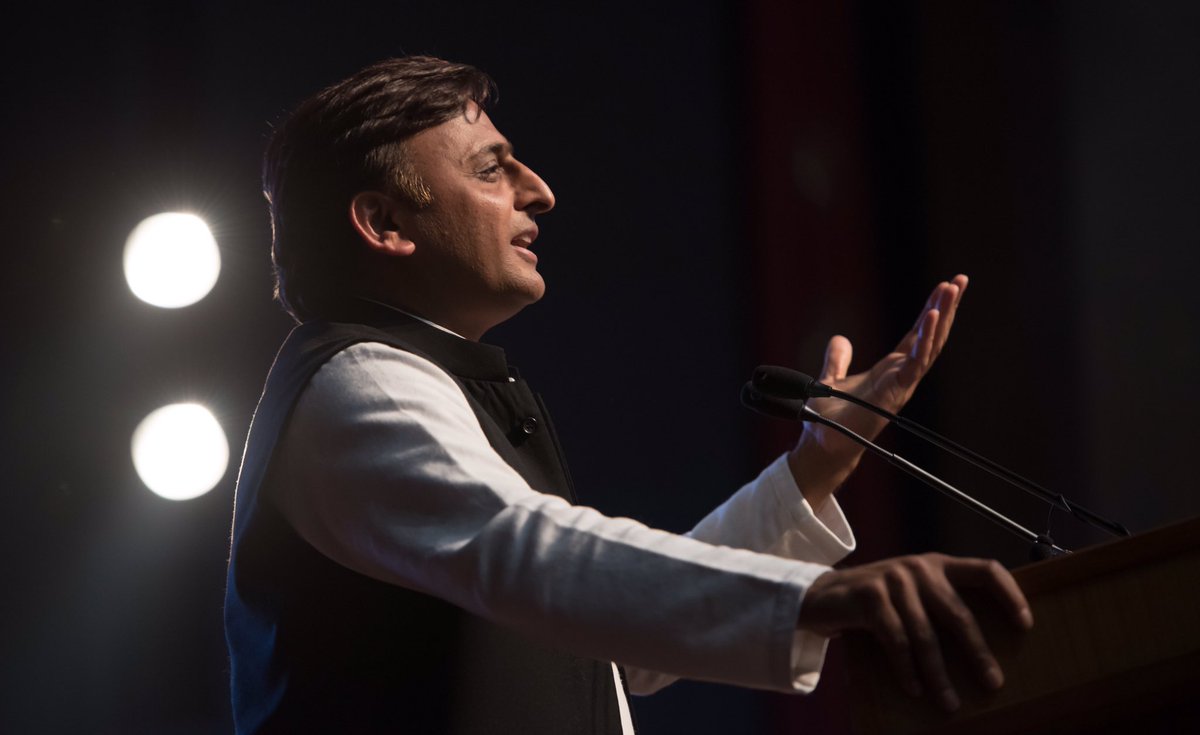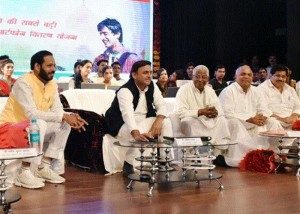 By : Arpit Gupta
In an attempt to bridge the digital divide, the Uttar Pradesh Chief Minister Akhilesh Yadav launched the web portal for registration under 'Samajwadi Smart Phone Yojana' at his new office Lok Bhawan here in Lucknow. Under the scheme, Akhilesh Yadav-led UP Government has decided to distribute free smartphones to people in the State.
Sanjiv Saran, Principal Secretary, Information Technology & Electronics Department, said, "People can register/enroll themselves in the official web portal www.samajwadisp.in to avail the benefits of scheme. The registration will be open for next one month."
The scheme will be open for registration for people of Uttar Pradesh from October 10 to November 10. However, the smartphones would be distributed only after the Samajwadi Party comes back to power after the 2017 Assembly elections.
Under the scheme, people who are at least 18 years old on January 1, 2017, with the maximum annual income of Rs 6 lakh, and have passed Class X can get free smartphones delivered at their doorsteps by the State Government.
Only those who meet these criteria will be able to apply for the scheme, added Saran.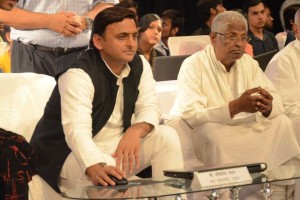 During the launch, CM Akhilesh Yadav said, "The Samajwadi Smartphone Yojna is world's biggest free smartphone distribution scheme. The smartphones will be equipped with the 'latest modern technology' and would have all facilities of a smartphone, a detailed unified application, which would have audio, video and textual information about the State Government."
"What a super computer was doing decades back, now a smart phone in your pocket does it. Samajwadi Smartphone Scheme will ensure that every segment of the society enjoys the benefits of the scheme," added Yadav.
The Chief Minister also launched a mobile application of IT and Startup Policy 2016 and an app of the Uttar Pradesh Traffic Police aimed at connecting commuters with traffic police. He also launched the new version of Information Technology & Electronics Department's official website and a web portal for online registration of investors under Electronics Manufacturing Cluster (EMC). Besides, the CM also launched Jansunwai application under Integrated System for Grievance Redressal (IGRS) in Uttar Pradesh.
At the event, the Chief Minister also released a musical CD containing a song on him, sung by playback singer Divya Kumar, with the lyrics, "Roam roam Uttar Pradesh hun, main apka apna Akhilesh hun.."