Ravinder Singh, CEO, Edgewood Networks Pvt Ltd, feels that unlike in the past, big global technology players can no more afford to ignore India. Given its knack to adopt and innovate technology, and its continuous growth as a market, India is set to play a major role in the technology domain in the years ahead, observes Singh in an interaction with Hemant Sethi, President, Elets Technomedia Pvt Ltd
What macro-level trends you see in business operations across the world?
We are transitioning from the old way to new way of business operations. In every sector today, you will find the impact of technology, which is changing the revenue and operation models. IT department has transitioned from being a cost center to a strategic division. Today, concern of the CEO is how to utilise new tech features to launch a new business model, which can increase revenue, and also to ensure that the competitor doesn't come up with the new offerings ahead of him.
Cloud and mobility have already reached the initial level of maturity. Business Analytics, automation, Adaptive Security, NFV, Robotics, Software-defined Networking and local applications are some of the major trends disrupting the IP infrastructure market. Then, we are talking about Information of Everything, previously called Internet of Everything or Internet of Things. Pace is such that this term itself has transitioned three times in the last five years.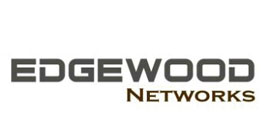 These are the primary trends, which will lead to further innovations resulting in micro-level trends. Just as the innovations of UBER and OLA resulted from the maturity of maps platform, same way, the e-payment model is disrupting the banking and e-commerce industry. Once we see maturity in 4G networks in India, we will see video growing exponentially further disrupting many markets.
Where do you think India can play an important role?
At the moment, India is at the sweet spot, including global Indians. If you go to Silicon Valley, which is considered a hub of innovation in the world, more than 50 per cent of tech innovation is driven by Indians.  Unlike China, which is relatively a closed market and unpredictable on its policies, India is the biggest market place driven by democratic principles. Initially, we used to see big companies like Apple focusing less on India, but they also realised their mistake with fall in revenue in other markets and growth in India. Nobody can ignore India's market size, irrespective of its challenges. As a culture, India is a market where people are open to adopt a new technology. Today, our broadband penetration and quality is not that great. But that will change very soon. Imagine when good quality broadband reaches everybody with projects like BBNL and Reliance Jio launch, we will see the new level of innovations happening in India. India is poised to play the role of a big technology adopter and innovator.
Which segments will adopt these technologies and innovations before others?
Across market segments, tech innovations will make life easy for users and increase revenue and customer satisfaction for companies. Some major trends indicate that Telcos would adopt automation and SDN-driven models; Manufacturing will go for robotics; and Defence and Government will go for IOT with Secure IP infrastructure and dynamic cyber security solutions Similarly, E-commerce would take lead on the ease of doing transactions with scale; and Healthcare would take lead on digital inclusion of the remote citizens, who do not have access to good healthcare. Healthcare and Education industry will make an effective use of broadband and 4G to enable the power of video.
We are starting to see the collaboration between developed economies and Indian business. This is first phase of the Make in India drive, where the foundation of innovation on the Indian soil is taking shape. This would expand big time in the coming years
With so much innovation happening, why job losses are happening in the IT world?
We are passing through the phase where a new way of doing business is coming in and the old way is phasing out. It is a temporary phase where old skills will be transformed and new skills for the new kind of jobs will emerge. Jobs are going, because old way of working is changing but new way of working has not established yet. We will see around 20 per cent churn happening in next three years across the companies. It's happening because less number of people are required to do the same kind of job. Due to automation in telcos, rollout of big networks are happening through machines, requiring lesser number of technical manpower and in much shorter timeframes.
The key factor we need to keep in mind is "anything which is routine will go away to machines and anything which is creative and requires human touch will stay with humans". History has shown that whenever disruption has happened, processes have become more efficient and new job opportunities have emerged.
There is a lot of talk about Make in India. What's your take on this?
Courtesy Prime Minister Narendra Modi, the Make in India drive has become a global brand in itself. I think it's an excellent initiative for two reasons — one, the India market is ready for volumes (from global OEM perspectives), and second, technology is getting software defined playing to India's inherent strength in software coupled with reducing proprietary elements in the hardware.
Value addition and customisation of technology in India is far more feasible now than before. We are starting to see the collaboration between developed economies and Indian business, including Government. This is first phase of the Make in India drive, where foundation of innovation on the Indian soil is taking shape. I am confident this would expand big time in the coming years.
What is the business model of your company and what is your differentiator?
Edgewood's focus is to leverage the open technology of Juniper and other ecosystem global technology players, and do the required value addition in India to make the product as per India needs.
Gone are the days where product could be built in isolation and sold to the user. As a philosophy, we pick the open technology from the global market and work with the end-users to design and customise it as per our local requirements. This ensures seamless workability and avoiding gaps in final delivery ensuring good customer satisfaction. Our endeavor is to build secure products, which can ensure trusted operations. In parallel, we also invest and do capacity building for smooth operation and maintenance of the products in the long run.
Follow and connect with us on Facebook, Twitter, LinkedIn, Elets video