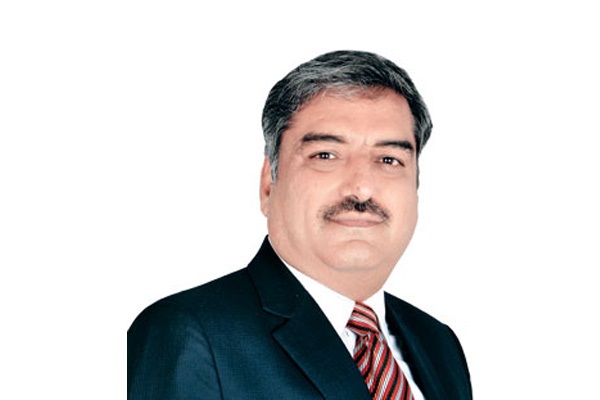 A smart city is an amalgamation of different technologies with IoT, storage and surveillance as the major components required for its establishment. EMC, a leading technology player, is providing a portfolio of solutions needed for the development of these future cities with a focus on IoT as its building block. Dinkar Adlakha, Vice President, Govt. & PSU, EMC India talks about these offerings in an interview with  Manishika Miglani of Elets News Network (ENN). Excerpts:
Can you brief us about the portfolio of products you offer at EMC?
We are a large platform company and are known more from the storage perspective. But if you look at EMC as a group, we offer end-to-end services, are into hyper converged infrastructure and have our own security portfolio, i.e. RSA, followed by our software portfolio where we offer tools, big data analytics and other things. Most of our products are available on open source platform. Therefore, EMC has got five-six brands with VMware also being a part of it which operates independently.
How are you contributing to the Smart City Mission of the Government of India, given that you are one of the largest IT storage providers?
If you look from a smart city perspective, there are two-three areas where we are focussing on with a complete set of solutions. We are catering to the IoT environment where customers or cities are going to deploy thousands of IoT sensors across the city, be it related to power, water, traffic or to any other field. Every IoT device will generate or give some amount of data which needs to be captured at an IoT level which cannot be transferred to a command and control centre directly. It needs to be analysed and pushed to a citizen or the administrator who is monitoring that entire parameter. So, you need a lot of edge devices which get configured at the client side. Typically, when we say an edge device, it is a combination of a small server, small bit of storage, a virtualisation and a network.
So, EMC is offering a solution where all these four components are part of one integrated box only. Therefore, there is no need of four vendors as we give complete support through an appliance kind of a hyper converged device. You just have to bring it, put it on and it's already virtualised. From this environment, it can get integrated at a data centre level or at a command and control level. It scales from one small unit to thousands of rack appliances. So, we offer this amount of scalability which helps the customer or system integrator with a reduction in cost of management as everything is already connected to a virtualised environment and is managed much more easily.
At a city when you have to manage so much complexity, the cost of management is going to kill. So our solution helps save time which can be spent on innovation and application work rather than purely on an infrastructure.
This is with regard to an IoT perspective but once it comes to a central location, that data needs be analysed, processed and delivered in a form that a citizen or an administrative can have a look at it.
We have a smart city platform created on open source which allows customers and organisations to use this platform for multiple application set. We have created those templates where people can bring, use, analyse the data and put it to a customer either on a mobile presentation layer, in a tab or any form. So, it has got multiple components built into that.
Which are the other countries where you are providing these solutions?
We have been engaged in some of the European countries followed by the United States, and some Eastern countries where we are providing these kinds of solutions.
Have you aligned with any third parties for providing these solutions?
It's the system integrators who are operating in the country with whom we are working. We are associated with the top five leading players who have the IoT devices.
What is the channel of work you undertake with these vendors?
The IoT device manufacturers i.e. the people who make sensors are a different set of people. Someone has to integrate everything, collate the data and bring it together to put it to on a common platform and then give the desired outcome.
For example, to manage traffic, the sensors will give input and the IoT vendors will capture it and give the data. But someone can't make a decision on the basis of the data which is coming. Someone has to have a tool which can take all the data from multiple formats. So this is the platform we are extending. Then below this, we have another platform where we have a complete infrastructure, hyper converged infrastructure, storage, the virtualisation layer and a security layer also. So, we have a complete portfolio of what we are offering as our smart city products.
Apart from the smart city projects, what are the other solutions that you offer as a company?
In India, projects like Unique Identification Authority of India (UIDAI) purely run on EMC storages. Then we have Central Board of Direct Taxes (CBDT) where the custom data is residing on our storages. We also work in defence forces and railways.
Then there are our surveillance projects ranging from Mumbai surveillance or Gujarat surveillance, airport surveillance, and other city surveillance projects.
We have a purpose-built surveillance device which gives a lot of advantages and value to the customer. So, we have huge surveillance deployment across the country.
We work with all the VMS service providers across the globe. Our products are certified by all the VMS vendors. They are tailor made for all the surveillance kind of workload where a lot of engineering goes along with those VMD vendors at our backend and then we deliver these products to the market. Those are fully compliant and deliver better performance as compared to some other products in the market place. Therefore, we are the leading surveillance player in the world and in India.
In terms of storage, we are de facto the largest in this domain with customers looking at RSA teams for solutions.
"Exciting news! Elets eGov is now on WhatsApp Channels 🚀 Subscribe today by clicking the link and stay updated with the latest insights!"
Click here!