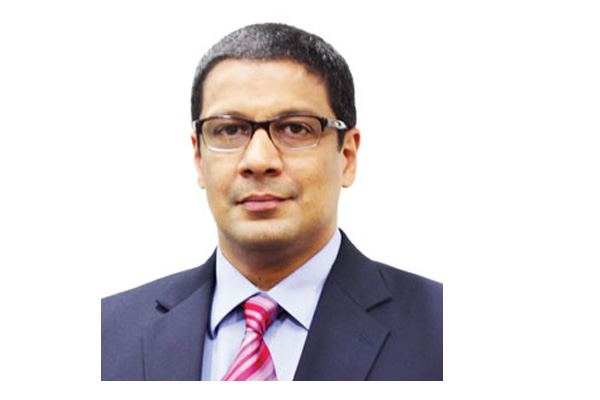 With the rise in volume of digital data being generated every day, India is increasingly feeling the need to adopt analytics in a large way. Noshin Kagalwalla, Managing Director of SAS-a company specialising in the domain-reflects on this trend in the Indian ecosystem in an interaction with Poulami Chakraborty of Elets News Network (ENN). Kagalwalla also highlights the huge benefits data analytics is reaping and suggests leveraging external data, along with internal one, in the midst of ever-increasing data traffic
SAS is a company that is primarily into data analytics, globally. How do you perceive the scope of analytics in the Indian context?
Data management and analytics is widely adopted in India, across all industries. Traditionally, early adopters of analytics have been the banking industry, mainly because of large volumes of structured data. Over the time, the banking industry significantly leveraged the technology to its advantage. We have noticed that across verticals, our customers are finding it necessary to use data analytics. Beyond banking, we have telecommunications, manufacturing and public sector, among others, witnessing increased use of data management and analytics.
The primary reason for the extensive use of data management is because of the volumes of data available with us and that the scope for their expansion is tremendous. When we talk about structured data, it is probably found in Core Banking or ERP solutions, in a manufacturing system or in the billing system of the telcos; while unstructured data is found in social media sites, blogs etc. We look for lever- aging their external data along with internal one, leading to data management and analytics being used extensively for social media.
How do you perceive the presence of SAS in Indian market?
SAS has been in Indian market for 18 years now. We started our journey in Mumbai, followed by our offices in Delhi, Bangalore and Pune. Our clientele covers sectors like banking, telecommunication, manufacturing, and public sector, etc. SAS has got a very strong focus on India in which we continue to invest, be it in market strategy or in terms of a strategy for building a strong partner ecosystem. We are also working with building talent in India, specifically around analytics and big data.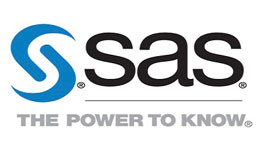 Is SAS also working for the Government sector?
Extensively. We are working closely both for the Central government and State government and is involved in a lot of projects. Besides, we observed that the public sector in India is adopting analytics in a large way. We been working with several state governments and helping them identify frauds, because this is a clear revenue leak…it directly impacts the revenue collections. Once identified, the system starts throwing alerts which can be further investigated. So, the other areas that SAS is working in the public sector is by identifying the sentiments of the citizens from the structured and unstructured data available.
Please elaborate on the USP that SAS vouches on while convincing a prospective customer in a highly competitive Indian market.
SAS has been the market leader for analytics for several years. We have been in the business for the last 40 years and we have grown year- on-year since our inception. Analytics and Big Data have been our focus since we started and its core to our business. From an R&D perspective, we invest almost 25 per cent of our revenue in guarantee and quality, whereas the industry standards are 12 to 13 per cent. Significant amount of our revenue are ploughed back into our technology, innovation and solutions. Finally, we look to solve our customer's business problems with a strong investment carried out in India. We are also investing significantly in our partner ecosystem to make sure that all the projects that we embark on are successfully delivered to the end-customers.
Another area that we focus on is the skill gap or the right profile of people being reached to in the field of big data and analytics; SAS is also investing significantly in building the talent pool in the market. We do a lot of training workshops and carry out customized trainings for our customers, partners and public as well. We have also tied up with authorized training partners to help build the talent pool and recently, started working with the leading business schools in providing management development programs on SAS.
NOSHIN KAGALWALLA
 We been working with several state governments and helping them identify frauds, because this is a clear revenue leak… it directly impacts the revenue collections. Once identified, the system starts throwing alerts which can be further investigated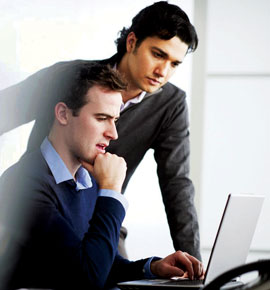 Have the private and public sector enterprises grown any affinity towards SAS?
Both the private and public sectors are our customers and we are working to provide solutions to them. From manufacturing and telecom companies to banks, we have our clientele base in all the sectors of operations. They are using SAS solutions from a technology perspective, data and information management to a host of other solutions that we provide. Besides this, our products are being used in the field of taxation, security etc.
Were there any roadblocks that came across while operating in the Indian market?
I am surprised by the adoption of analytics in the Indian ecosystem. There is no doubt about the immense volume of data available in the market, which is huge by any standard. How- ever, the pain area remains in the region of skill-gap from the end-customer perspective.
Thus, we are working in building the talent pool in the organization as well as investing in training programs, by tying up with business schools. These major steps are sure to bridge the skill gap. We want to assure that people who are SAS certified are having the right amount of knowledge to leverage technology.