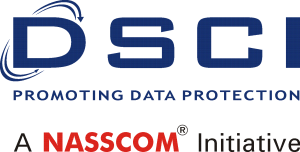 With an aim to delve deeper into data governance and data classification, the Data Security Council of India (DSCI)  organised a workshop on Cloud Data Governance on 18 March 2016 at the Habitat Centre in New Delhi.
The workshop focused on ways to help government departments and related agencies get acquainted with guidelines, international best practices, strategies and techniques for Cloud adoption. The workshop also focussed on ways to formulate a powerful framework, which could help the government agencies adopt the most suitable Cloud-based solutions.
The key speaker, Ian McCormack, was an expert and Technical Director for Applied Risk, CESG, UK. He has also helped formulate the Data Classification strategy for the UK Government, which enables the government agencies there select the appropriate Cloud solution.
This workshop was supported by Microsoft India.
With 'Megharaj'—Government of India's Cloud initiative—encouraging adoption of Cloud technology, challenges related to management of data, usability, integrity and security can easily be overcome. The workshop informed the attendees about the importance of taking an appropriate Cloud service. It also highlighted the importance of implementing critical controls and safeguarding data, which can easily be misused  in the absence of appropriate data governance and data classification frameworks. Data classification helps Cloud service providers offer services and safeguard information, depending on the sensitivity of data.
Besides panel discussions, the uniquely creative format of the workshop encompassed an assessment of policy and guidelines, white-board exercises, consultation on draft papers, a checklist preparation and an eventual Cloud Decision Matrix.
It was attended by over 60 key stakeholder from government, defence, industry, public sector and consulting organisations. The outcome of this workshop will be utilised to develop a framework that will help government organisations choose the most suitable cloud service for them.
Follow and connect with us on Facebook, Twitter, LinkedIn, Elets video