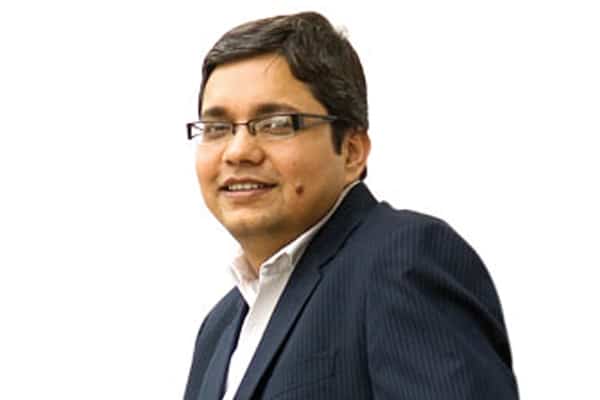 eINDIA—the premier event on ICT in India — organized annually by Elets Technomedia would witness its 11th glorious edition at Mumbai.
This premier event, along with the eGov magazine has been privy to the unfurling of India's development story leveraging the power of ICT right from the early inceptions of the National eGovernance Programme to its current consolidation into the well thought out triad of JAM (Jandhan-Aadhar-Mobile), the nine pillars of growth under the Digital India vision and the stupendous mix of 98 Smart Cities and 500+ AMRUT cities.
eGov magazine has been a self-ordained chronicler of this majestic story, whose resplendence and rigour can be found out in the archives duly organised at http://egov.eletsonline.com. This year-end issue brings to you a vivid variety of insights from government and industry alike. We went on to ask some of the finest minds and dominant influencers as to what are the key issues, challenges and threats that stand in way of ushering in the much-sought-after digital age. Their views would somewhere help the concerned stakeholders to strategise and design their approaches and plans to overcome the roadblocks.
Anupam Shrivastava of BSNL is certainly driving the public sector behemoth to a definitive direction of excellence and penetration. He speaks at length in an exclusive interview. City and Industrial Development Corporation of Maharashtra Ltd (CIDCO), Maharashtra under the leadership of Sanjay Bhatia, is an emerging case study for envisioning and execution of the Smart City movement in the country. The ubiquitous and ever-inspiring Rajesh Aggarwal, who has now been entrusted an important role in the Ministry of Finance, talks all about the way to a cashless economy. Ajoy Mehta of the Greater Mumbai Municipal Corporation speaks of the growing portfolio of eGovernance at the local level.
Similarly, the theme of eAgriculture is very-well contextualised by Balaji D Manjule, Deputy Agriculture Secretary of Andhra Pradesh. Technology-enabled linguistic inclusion could not have been better elucidated by Dr. Govind of NIXI. We bring an exclusive interaction with him in this issue. HUDCO's Dr. M Ravi Kanth gives a holistic overview of his organisation's futuristic mission, which has been spearheading the urban development over the decades. Besides, the range of digital initiatives in the State of Himachal Pradesh has been beautifully communicated by its Principal Secretary- Industries, R D Dhiman.
In addition to these valued interactions, we also welcome the newly-appointed 22 Joint Secretaries in the Government of India and present an editorial commentary on what they bring to the governance superstructure. We also take a look at how a generic communications platform like Twitter has been so innovatively utilised by the Indian Railways, with views from the government as well as Raheel Khursheed, Head of News, Government and Politics, Twitter India.
Hope you would find this year-end issue of eGov magazine interesting and illumining. Do send in your reflections and suggestions.