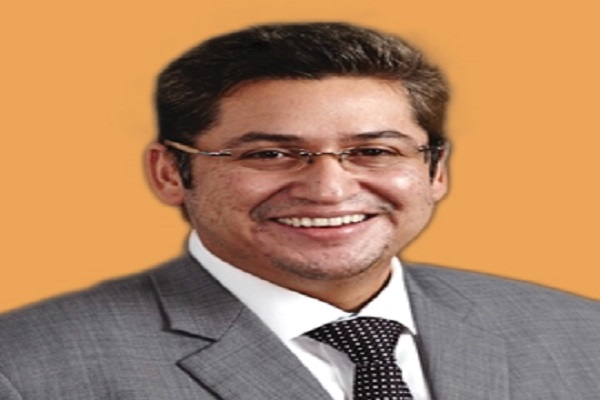 With the Cloud emerging as a powerful medium of delivery in rolling out citizen-centric services, the cyber threats are also on the surge, making it a huge cause of concern. Notably, the Cloud is highly vulnerable to cyber threats and needs to be defended with the use of latest technologies. Michael Montoya, Vice President, Global Cloud Operations, FireEye, tells Vishwas Dass of Elets News Network (ENN) how the existing threat groups specifically target organisations in India and try taking advantage of weaknesses in the security shield
How can Cloud technology be put to use for improving citizen- centric services? Please throw some light on the significance of Cloud Computing.
Cloud — essentially, the Internet — is a great connecting force that is improving millions of lives around the world. One of the ways it helps in is by becoming a vehicle for delivery of citizen-centric services. The danger is that our reliance on this connectivity can make us vulnerable to those who would like to cause harms to sensitive data and information. It is important to note that around the world, the number of cyber threat actors is increasing. So, it's essential that Cloud services have a security system in place to defend against these threats. Th ere are threat groups specifically targeting organisations in India and they will take advantage of the weaknesses in the security system in carrying out their missions.
We have ways and means to improve upon the security mechanism with some of the solutions being offered, which involves regulation. Many Indians today have been impacted by breaches to Cloud and on-premise networks that have even been disclosed publicly. We'd like to see breach notification requirements become statutory, so that the public can take stock of the impact of breaches and security professionals can better prepare against such attacks.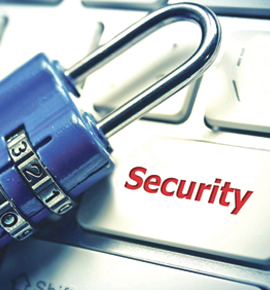 What are the Cloud-related products and services that you are offering to your customers globally?
FireEye uses the Cloud to deliver Dynamic Threat Intelligence (DTI) to our customers around the world that helps them immensely. This intelligence delivered through the Cloud enables them fend off targeted cyber attacks. One of the biggest challenges in the cyber security today is quick sharing of intelligence on attacks in an actionable manner. We are striving hard to improve technology for the betterment of our customers.
Would you like to name some of the clients you have offered your solutions to?
We do work with the Government of India agencies, private firms and lot many others around the globe. We work with most of the segments of the IT sector and extend our solutions to them.
In India, some sectors have embraced the Cloud faster than others. The country still has a long way to go to fully enjoy the benefits of the Cloud technologies. If implemented the right way, it can be of immense help in accelerating business growth
Compared to the global standards where does India stand in terms of Cloud technology adoption?
In India, some sectors have embraced the Cloud faster than others. The country still has a long way to go to fully enjoy the benefits of the Cloud technologies. If implemented the right way, it can be of immense help in accelerating business growth. The rate of technology adoption in India is pretty high. There is a healthcare company called Practo, which receives a large amount of funding on the healthcare side. It is connecting about 90 million people with over 2,000 doctors in 35 cities across India, which is a tremendous amount of access to the healthcare to Indian citizens.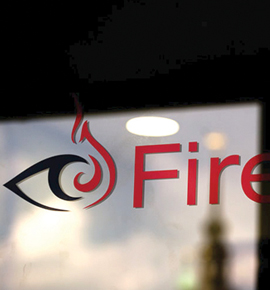 Keeping Threats Away
FireEye is a leading IT firm that provides solutions for the data centre and mobility, end-point security, enterprise networks, incident investigation and small and mid-size business. The company also caters to the demands of governments, retails and pharmaceuticals.
The company claims that its cyber security products and solutions enable government and private organisations to prevent, detect and better respond to advanced malware and other cyber attacks targeting the data centre that routinely bypass conventional signature-reliant defences. That apart, the IT giant also gives cyber security solutions to governments helping them save their crucial database. It believes that cyber attackers are people, not impersonal nations, companies, machines, or software. Similarly, when they target nations and government interests, they want what people want: money, industrial secrets, and personal data.
The FireEye Adaptive Defence approach combines proprietary technology with threat intelligence and extensive experience to prevent, detect and respond to advanced cyber attacks against government agencies. In addition to this, FireEye Enterprise Network Security (FENS) solution enables people to rapidly identify and respond to today's ambiguous threats missed by traditional defences, across all network/ web, email and file systems. The integrated intelligence helps prioritise threats with rich contextual insights, and stay informed on the threat landscape and the attackers.
Small and medium-size businesses face the same threats as enterprises. It is often found that with scarce financial and personnel resources, getting advanced cyber security has been a challenge. However, the FireEye Adaptive Defence approach has proved quite handy for such enterprises.
The investor community and general firms have had very broad adoption of technology across India. However, cyber security has to be at the forefront of all technology adoptions. Healthcare is one of the most targeted industries in terms of cyber security. When it comes to cyber security disclosure rules, the challenges in India are mostly similar to other countries. Notably, India doesn't have any disclosure policy. The disclosure policy forces communities to address specific cyber threats that are impacting them.