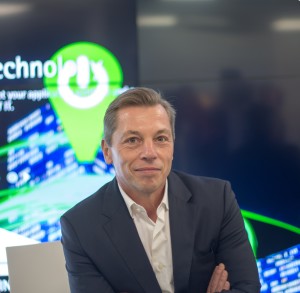 Accenture has appointed Marc Carrel-Billiard as Managing Director of Global Technology Research & Development within Accenture Technology. In this role, Mr. Carrel-Billiard will oversee the Accenture Technology Labs, Accenture's global technology R&D organisation which explores new and emerging technologies, with locations in Silicon Valley, California; Sophia Antipolis, France; Arlington, Virginia; Beijing, China and Bangalore, India.

Additionally, Carrel-Billiard will direct Accenture Open Innovation, the group that works with startups, venture capitalists, leading academic organisations and corporate R&D groups. He will also lead Accenture's annual Technology Vision research, which looks at the future of enterprise IT and makes recommendations for how organisations can take advantage of technology to improve their competitiveness and business results.
"I'm thrilled to take on this incredible opportunity to lead Accenture's Technology R&D group which continues to stretch the boundaries of traditional enterprise technology and help clients reimagine the future," said Carrel-Billiard. "I look forward to working with an incredible global team of top minds, researchers and scientists, to take the latest technology innovations from vision to value for our clients," he added.
"Marc is a visionary technologist who is highly respected in our industry and exceptionally qualified to lead this area of our company," said Sanjay Podder, Accenture Managing Director, Bangalore Technology Labs and Software Engineering R&D. "He has extensive experience in developing and delivering emerging technologies, including key areas of IT such as cognitive computing and robotics. Throughout his career, Marc has distinguished himself as a thought leader and evangelist for new and innovative technologies, and has also had great success as an Accenture leader delivering business results to clients."
Accenture's five Technology Labs are comprised of R&D professionals who research and explore key technology areas to uncover new methods of disruption, identifying and scaling innovative solutions to ultimately bring new opportunities to life for clients. Through the work of the Technology Labs under Accenture Technology R&D organisation, Accenture is incubating new ideas that are changing how businesses operate and compete in the market. Accenture's Open Innovation network and work has been hailed as pioneering by independent analyst firm Horses for Sources .
Follow and connect with us on Facebook, Twitter, LinkedIn, Elets video