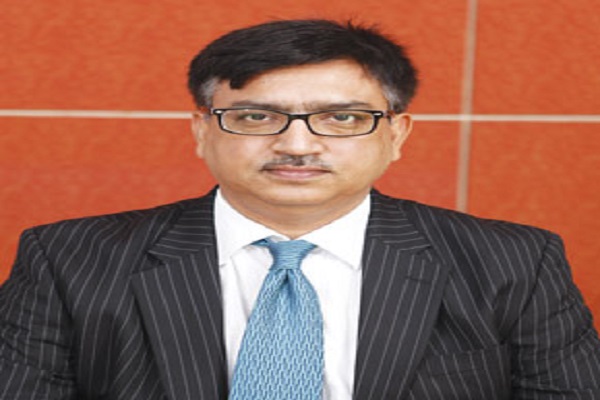 NetApp is a big player in data storage and management domain with a history of innovation over the past three decades. It can help the government implement technology-based solutions for schemes like Digital India, Smart City Mission, etc. Rajeev Saxena, Director – Sales, NetApp, talks to Akanki Sharma of Elets News Network (ENN).
What are the various verticals that NetApp is active in?
We are focusing on various sectors including IT and ITeS, Education, Banking and Finance, and the government space. Our solutions may be used to educate people and skill them. For example, the initiative of Digital India is one, which has important pillars like eGovernanace, eKranti, broadband and IT skills for everybody, among others. eGovernance and eKranti aim at modernising governance through IT and focus on the efficient service delivery to the citizens, while broadband is all about connecting and building communication. A lot of IT adoption is happening across the sectors today and NetApp can provide them solutions.
Are you looking for any collaboration with the Government?
We are in talk with the Ministry of Communications & Information Technology, which is working on IT and ITeS. We work on both sides of it: policy making as well as its execution, along with the agencies which are crucial in execution of the plans. We are also closely working with the system integrators and channel partners.
NetApp has a strong role to play in different initiatives including Smart Cities. The hightech cities will be built upon advanced infrastructure. It comprises domains like water, energy, transportation, waste management, real estate management, etc. The citizen will look for mediums like mobile devices, web portals and social media. These domains need to be smart. We need smart metering, surveillance for citizens, integrated hospital management system, integrated real estate management system, etc., and IT is going to play an important role across all these layers.
Also, a high volume of data will be generated. Hence, its storage and management will be on real-time basis. Thus, there is a wide scope for an organisation like NetApp, which deals with the storage and data management.
What is your go-to-market strategy in the stream?
NetApp works through channel partners. We are close to 80 plus channels across the country, that are covering various domains required by enterprises or governments or medium and small size businesses in terms of bringing in knowledge or applications, planning communication strategies, fulfilling the requirements of a system integrator, system integrator capabilities and then bringing our storage and data management together to ensure that these solutions are delivered. We have a very strong programme for their upskilling in terms of deployment and professional services.
Besides all these, what are the other focus areas of NetApp?
The big focus in the last one year was on financial inclusion, though which we also focused on rural development. Around 200 cooperative banks were there in the banking sector. Now, with the help of this, regional population, for instance, the teachers, get their salaries on time.
What is NetApp's future plan to increase the market presence?
Our focus is currently at all the key initiatives undertaken by the Government of India. Some of important ones include 100 Smart Cities, Digital India and Make in India, etc., where data management has to play a significant role. Data is an integral part of all these initiatives and NetApp is a big player of storage and data management.
Apart from metro cities, are you also planning to expand in tier II/ III cities?
NetApp in India has been offering its services for over 15 years now. We started our operations in the year 2000. We have more than 1,000 customers and more than 6,000 employees across all segments. Our GTM (go-to-market) is through channel partners. We are covering both metros as well as tier II cities.