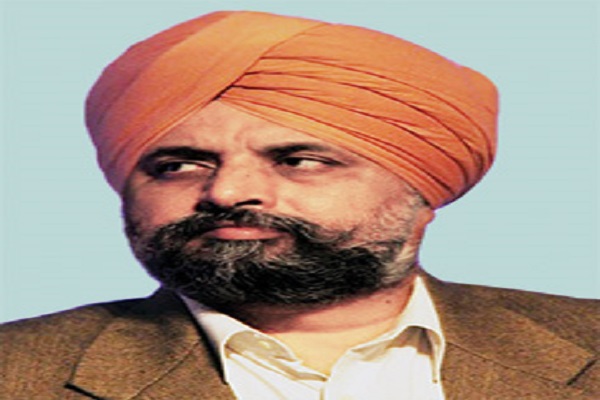 The newly-carved State of Telangana is making all-out efforts to harness the power of technology and create a conducing atmosphere to attract IT investments, says Harpreet Singh, Secretary, Department of IT, Electronics & Communications, Government of Telangana, in a tete-atete with Nirav Soni of Elets News Network (ENN).
What are the major IT initiatives being planned by the Government of Telangana?
In Telangana, we are looking at IT with respect to four dimensions — (a) attracting IT investments in the State; (b) skill development of our youths, so that they get employed in the companies coming and investing in the State; (c) implementing various eGovernance initiatives as defined under the Digital India programme; and (d) creating a start-up for boosting an environment of innovation in the State. All our actions and policies are designed to keep these perspectives as focus areas.
What are the major challenges you come across in implementing your initiatives?
Challenges are many, and so are the opportunities. For instance, we have good number of educated youths in our State, and the challenge is to develop their soft skills, language proficiency, etc. Also, we have dearth of good qualified faculties to help develop these skills. Availability of power is also one of the major problems in our State. But the State is well-equipped to face these challenges and is gearing up fast to make Telangana one of the most favoured destinations for investment.
What are your views with regard to the 'Digital India' initiative of the Narendra Modi-led government at the Centre?
We, in Telangana, are already in tune with the Digital India programme. In fact, in many of the areas like implementation of State Data Centre (SDC) and State Wide Area Network (SWAN), and in some of the major e-Governance initiatives, we are the frontrunners. In fact, we are in favour of supporting Research and Development activities, and innovation and entrepreneurship in the State. We are also supporting women entrepreneurs in a big way by providing various incentives. For example, we are providing `15 lakh assistance to the SMEs establishing their operations in our State and employing 100 employees in the first three years of operations. Also, we are taking many initiatives in the areas of Smart Cities.
Once NOFN is in place, the security of data will become crucial. How much the State is prepared in the area of cyber security?
There are various methods and techniques that are available today to protect important data of governments, citizens and various stakeholders. We follow certain standard practices and protocols for keeping the data secure. Apart from implementing technology, as part of our IT policy, we also have a mandate on capacity building. We are actually educating stakeholders on various aspects of keeping the data secure. Many of the websites that are not hosted on our data centre have been hacked due to absence of proper security measures. We are also educating them on various dimensions of cyber security.
Telangana is in tune with the Digital India programme. In fact, in many of the areas like implementation of State Data Centre and State Wide Area Network, and in some of the major e-Governance initiatives, we are the frontrunners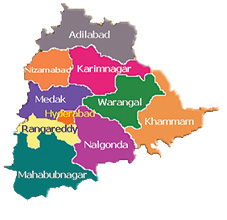 What are the various initiatives the department is undertaking for attracting IT investments in Telangana?
We are undertaking various initiatives. We have formulated a very attractive incentive policy for encouraging manufacturing in the State. We are also doing various road shows. Besides, we are also visiting various countries and making presentations. Recently, we had been to Korea and Taipei and soon will be visiting more countries. We are also updating our Hardware Manufacturing Incentive Policy. Two clusters have already been approved by the Government of India in Telangana – Hyderabad and Medak, and we are now marketing those clusters. Companies are taking time for making decisions. Once the companies understand our strengths, the clusters will definitely grow and develop.
We recently heard of Google coming to Telangana and doing some investments in Hyderabad. Please shed some light on this development.
You are right. Google has shown interest in establishing its third campus in Hyderabad after the US and the UK. We are in the final stages of discussions and are expecting to sign a Memorandum of Understanding (MoU) shortly.