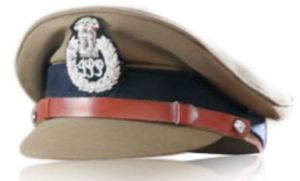 The Government of Bihar has transferred major group of IPS officers. They are:
Suresh Kumar Bhardwaj has been appointed ADG, SCRB.
Abhay Kumar Upadhayay – ADG, Bihar Armed Police Force.
Sunil Kumar has been given additional charge of ADG, CID.
Arvind Pandey has been appointed as ADG, (Weaker Section) Crime Investigation.
Alok Raj as ADG, Law and Order.
Amrendra Kumar Ambedkar as IG, Patna.
Jitendra Kumar as IG, SCRB.
Paresh Saxena as Special Secretary Special Home.
Kundan Krishnan as IG, Anti-Terrorism Squad with additional charge of IG, Security Special Branch.
Amit Kumar Jain as IG, Darbhanga.
Sourabh Kumar as SP(A), Special Branch.
Vinay Kumar as Commandant, BAF-10 with addtional charge of BAF-16.
Shiv Kumar Jha as SP, Shivhar.
Sunil Kumar as SP, Motihari.
Sudhir Kumar Singh as Commandant, BAF-8 Bagusroy.
Satyaveer Singh as SP, Saran.
Prantosh Kumar Das gets additional charge of SP, City Patna.
Nagendra Prasad Singh as DIG, Koshi range, Sahrasa.
Mrs Manju Jha as DIG, Railway, Patna.
Lalan Mohan Prasad gets charge of SP, Rail Muzaffarpur.
Rajiv Ranjan as SP, Kishanganj.
Manoj Kumar is also Commandant, BAF-8, Begusroy.
Sanjay Kumar gets charge of Principal, Constable Training Centre, Simultalla.
Jayant Kant gets charge of Principal, BAF, Training, Dumrao.
Navin Chandra Jha as SP.
Shekpura and Hari Prasad was given additional charge of Commandant, BAF-15, Valmikinagar, Bagaha.
Follow and connect with us on Facebook, Twitter, LinkedIn, Elets video