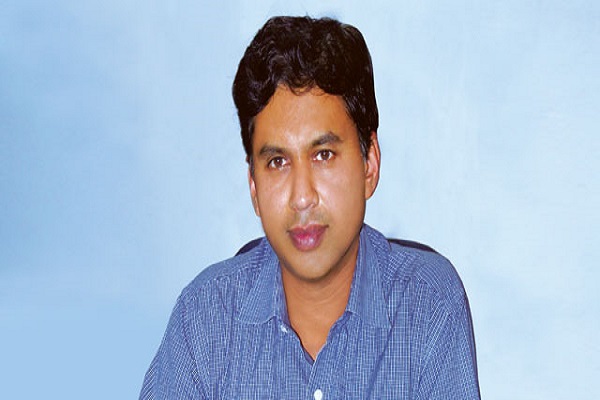 Prime Minister's Jana Dhan Yojana is a massive financial inclusion scheme, being launched on a never-before scale. Anurag Jain  the man given the task to implement the scheme across the country talks to Gautam Debroy and Souvik Goswami of Elets News Network (ENN) about the various facets of the ambitious programme
Tell us about Prime Minister's Jan Dhan Yojana.
With the launch of PMJDY, Prime Minister Narendra Modi on August 28 declared the beginning of the end of financial untouchability in India. Opening of an estimated 1.5 crore bank accounts across the country is an unprecedented exercise in terms of scale in India's economic history. Besides, this is not merely a bank account, but has other benefits as well including a RuPay debit card, Rs. 1-lakh accident insurance cover, and an additional Rs. 30,000 life insurance cover for those opening bank accounts before January 26, 2015.
What role will Jan Dhan Yojana play in financial inclusion?
I can elaborate in three different ways. First, the PMJDY is a scheme for Financial inclusion. It's a growth enabler by itself. It will increase the growth rate of the entire country. Inclusive growth has been the philosophy of the successive governments, as well as the Planning Commission. And the present government is very much committed to its motto of "Sabka Sath Sabka Vikas". So, it goes well with that philosophy.
Secondly, the process will actually create a less cash society. So, people will be able to transact based more on the cards than in cash. Less cash society is better for governance, as it reduces the cost.
Thirdly, the scheme will also create an infrastructure following which the government can pick up all other schemes like Direct Benefit Transfer (DBT), which will be a huge saving for the government by plugging of leakages. There have been studies which show that there will be big time saving for the government as the process will reduce corruption, improve the efficiency of the government and it will also target the subsidies batch.
Financial inclusion is not a new concept. What's the difference between the initiatives taken by this government and the previous governments?
Difference between the two is that the new approach is a more comprehensive programme. Earlier financial inclusion used to be some kind of emphasis on the supply side of the banking service. That was all about it. There was drive for Business Correspondents (BCs) in the villages. In 2011, when "Swabhiman" scheme was launched, it was basically covering villages with a population of 2,000-plus, and FI was targeting banking facilities in those villages.
But now this is a comprehensive programme.
At present, it is not just supply of services. We are moving from supply to demand side. We are creating demand in the system. We are putting financial literacy framework into it. Universal access is the first motto, and the second one is financial literacy. We are trying to generate demand as to why you should have bank accounts. We are trying to educate people. We talk about how should people improve their savings, how should they go for savings. The bank account has to have saving, remittances and access to micro credit. And this will create demand and this will come through financial literacy.
We are surveying which are the households that are not covered…we are trying to ensure that each and every household is covered with at least one bank account. When all these are stabilises, we are also talking about giving insurance and pension cover through the same network.
Earlier it was only supply of BC points which relied on offline technology. It was actually binding a customer to a particular agent. That was not a very useful process. Because the customer did not know when the agent would come and when he would be able to withdraw the money. Now it is being an online interoperable account, he can withdraw money, even if there is no agent, from an ATM.
Also Read: PPP: Philosophy of Success : Anurag Jain, Government of Madhya Pradesh, India
We are also trying for a fix point for these services so that the service will be actually available in six to seven days in a week. That way even the supply side is different and with the use of technology, it is feasible for the customer to use the account. Now both the rural and urban people are using it.
How can the information and communication technology (ICT) play a role in financial inclusion?
As I said, if you have an offline account, you will not feel encouraged to operate the account and keep the money in the bank. In such a situation they are not sure when they will be able to withdraw the money from their account. Now, we are giving them cards which are interoperable. Along with this, Aadharenabled micro ATMs is make peoples' life easier. Now people are encouraged to keep their money in the bank.
Do you think that mobile banking will revolutionise financial inclusion system in India?
The Reserve Bank of India (RBI) is doing a pilot project. Through the Pradhan Mantri Jan Dhan Yojana, we are giving at least one kind of an outlet throughout the country. Now there will be banking guidelines in place with smaller and bigger banks coming in the competition. Probable post offices will get converted into post banks. All these will create a competition in the system and this will actually create a situation where efficiency will start building and ultimately the winners will be the villagers, customers and we will have a proper financial inclusion.
"We are covering the entire country by dividing it in several micro planning areas. Each and every village will have a banking facility within a distance of 5 kilometers"
What measures you are taking for financial literacy in rural India?
The bankers will be holding camps specifically for literacy. When they will go for opening bank accounts, they are getting the opportunity to interact with the people and the customers. The customers will be informed about financial literacy. The customers will be told why it is necessary for them to have a bank account, how to use the cards, what are its advantages, etc.
What are the challenges for financial inclusion?
This is a huge challenge. Many people are illiterate. It's a huge job to educate them. There are so many people who do not have an account. Just reaching out to people is a challenge and makes them aware that the account is sustainable and remains operative and not dormant…it's a huge challenge.
What role the state government should play in financial inclusion?
The state governments have very crucial role to play in this programme. Success of any programme depends upon the state agencies. In fact, we have requested the state governments to make a mission director at the state level. We have also requested the district commissioner (DCs) to be the mission director at the district level. It will ensure proper service and canalising of the energy.